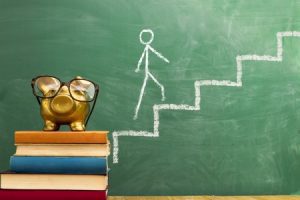 Students aren't awarded college scholarships by chance. Even if you have an outstanding academic record, you need to actively apply for scholarships in order to receive financial aid.
The good news is that there are many scholarships out there, and not all committees look for the same thing. While some prioritize academic factors like GPA, others place more weight on extra-curricular activities.
According to a recent CBS News article, there are many scholarships from organizations that go by unnoticed because students are too focused on receiving ones from colleges:
"Unfortunately, many students who are currently enrolled in college or are planning to attend soon are unaware of all of the scholarship and grant opportunities that exist across the board. While many scholarships require a solid grade-point average to qualify, and some grants are particular toward certain income amounts or club affiliations, there are quite a few others in existence with different requirements that practically go unnoticed."
Here's a few places you can look for scholarships:
Local organizations
Many local clubs and organization offer scholarships for motivated students. These are a great opportunity to reduce your total cost of college.
Scholarship websites
Sites like Fastweb.com make the college scholarship search easier. Most don't require application fees, so apply to as many as you can. You can also narrow search results based on your academic record and future goals.
Ethnic scholarships
There are many scholarships which can only be awarded to certain ethnic groups. Whether you're Hispanic American, African American, Irish American, or Italian American, you should search for scholarships where the competitive field is limited.
One last piece of advice: don't just apply for scholarships that will pay your entire undergraduate tuition. The smaller ones add up and can take years off your student loan payments.
If you'd like more information about college scholarships, contact us today. Thanks.