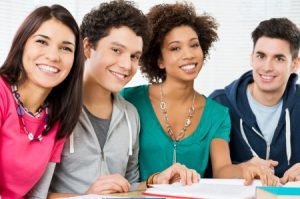 We're at a very interesting time now when the Internet is changing many of the ways we once approached certain practices. Unless your university updates their courses, it's possible that you're not getting the skills you need in the 21st century.
A great example of this is marketing. When students choose marketing as their concentration, they start off learning about the four P's and all the basics. But throughout most of their studies, they focus on traditional marketing.
Why is this such a big problem? Because digital marketing is now ubiquitous and businesses are looking to hire employees who have a background in the practice. Students at many universities aren't getting the practical experience they need.
A recent Fast Company article explains what marketing students should really be studying:
"But the most serious problem lies in the topics students don't cover at length—or at all. The list is long: Content marketing, search engine optimization, social media, marketing software skills (think CRMs, content management systems, and marketing automation), online lead generation strategies, and more. All of these skills have at least one thing in common: they're the bread and butter of successful digital marketing programs. But they are chronically under-taught in universities."
It's important to note that we're not talking about every university or singling a specific one out. There are many colleges that have great digital marketing programs and prepare their students for a job right after they graduate.
Before you select a university, you should research the program you're interested in. This doesn't just apply to marketing; the Internet has made an impact on many subjects. At the very least, you want to see your university embrace the changes so you won't have to study outdated material.
To talk more about skills you need in the 21st century, or anything else, please contact us. Thanks.