Medical Assistant Diploma Overview
This program prepares individuals for careers that are in high demand in the healthcare industry. Medical Assistants complete administrative and clinical tasks in the offices of physicians, hospitals, and other healthcare facilities.  Their duties may vary with the specialty and the size of the practice.  This occupational field is projected to grow rapidly.  The Medical Assistant program is designed to train students to acquire the skills and competencies necessary to work in a variety of healthcare settings. Training in both administrative and clinical skills produces a well-rounded graduate with the flexibility to meet these growing healthcare needs.
After completing this course, students will be able to:
Provide outstanding Patient Care while having a deep comprehension of patient needs
Perform Injections
Perform Phlebotomy
Posses a deep understanding of Drug Administration from the perspective of health practitioners to regulatory requirements and patient needs
Maintain and develop Electronic Health Records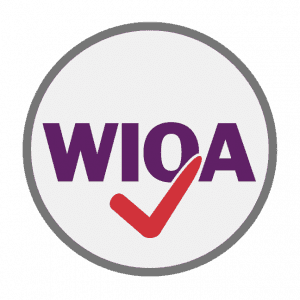 Ready To Apply? Great! Here's What You Need To Do:
Complete an admissions interview conducted in person or via online methods.
Sign and submit an attestation of high school (or equivalent) completion.
Equivalencies include a GED Certificate. Home schooled students must present a diploma that meets the requirements of the state in which it was issued. (Students with non-US credentials please see International Student Admissions Requirements below).
Submit a completed application
Arrange for official transcripts from all colleges/universities previously attended to be submitted to the Office of Records and Registration, University of the Potomac.
Submit grade reports or scores from any recognized college equivalency examinations (e.g., CLEP, DANTES, and Advanced Placement).
Submit certificates from any corporate education training or professional development programs. (Note: An ACE evaluation form may be required to determine appropriate credit for corporate educational training.)
Submit military training documents. (Note: An ACE military evaluation form may be required to determine appropriate credit for military training.)
Fill Out The Application
Learn more about the admissions process, cost, aid and our faculty.