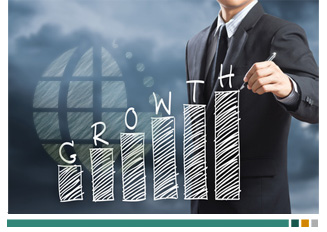 Competitive Advantage Through Workforce Education and Training
Everyone wants it; in a global marketplace competition is tougher than ever. Companies working harder than ever before to establish and build market share through product differentiation, unique supply resources, or identifying a highly skilled and innovative workforce.
Introducing University of the Potomac's Higher Ground Initiative, the program designed to help you develop the workforce you have already invested countless man-hours and resources to assemble.
Part of the initiative is already in place; your company has resources identified specifically to assist your employees in achieving important educational and developmental goals. However, the cost of tuition has grown so that despite your best efforts, the expense associated with securing a quality degree from a regionally accredited institution has skyrocketed out of their reach.
Until now.
Right now.
Higher Ground is the initiative designed to eliminate that expense by meeting you where you are; through tuition costs aligned with your education benefits.
Offering degree programs designed to improve productivity and management skills in the disciplines so crucial to a truly innovative workplace, University of the Potomac now proposes the initiative that takes out the guesswork in building the high performance team.
Higher Ground.
Your workforce, using your existing benefits.
Let University of the Potomac help get you and your employees to "Higher Ground" by completing the form below.