University of the Potomac AdvantagesAre You Ready?
DOMESTIC TUITION CUT BY 37 to 55 PERCENT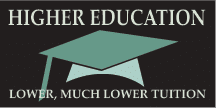 In a move to make education significantly more affordable, University of the Potomac (UOTP) is reducing domestic tuition costs by 55 percent for associate's and bachelor's degrees and 37 percent for master's degrees.
"It has long been in the hearts of our board, ownership, and faculty to reduce the burden of high tuition costs for our students," said Dr. Clinton Gardner, President of UOTP.
Beginning with UOTP's September session, the tuition for a domestic associate's degree will be $14,400 and $28,800 for a bachelor's degree. Tuition for master's degrees will be $16,200. A student's tuition rate will be locked in for the duration of the degree program. Students also pay a resource fee which includes all e-textbooks, access to UOTP online library and many other tools to help enhance their educational experience.
ONCE-A-WEEK CAMPUS OR ONLINE OPTIONS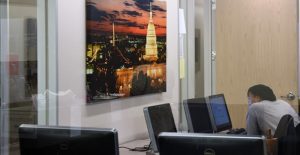 University of the Potomac is an independent institution focused on providing education to a diverse, multi-cultural student population.
Fully Online: Online programs allow you to study when and where you like. There are no scheduled classes, so students work with their professors through UOTP's digital learning platform. This is great for those who like independence and flexibility.
Once-a-Week on Campus: Allowing for flexibility, the hybrid option requires students to attend class with their professors once-a-week. This helps build interpersonal communication and collaboration skills along with working through digital platforms.
International Campus Programs: UOTP's fully on-campus programs all meet the DHS/DOS requirements for students with F1 visas.
An Education That Will Change Your Life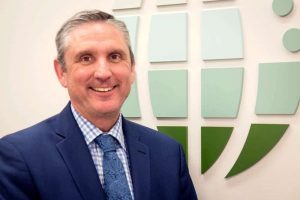 A short message from Dr. Rick Murphree about how furthering your education will change your life.
Emerge as a Global Leader

A message of inspiration from the Dean of Academics of University of the Potomac about how you can learn to embrace the change, be innovative, and get ahead.
Make Your Education Affordable With No Interest, Monthly Payment Plan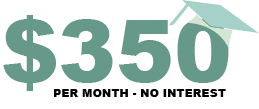 It is our goal for every student to graduate with little or no debt. Each month you'll make only one payment applied towards your tuition and fees. The first monthly payment is simply due on the first day of class, so all you need to get started is a valid credit or debit card.
For information this and other options to help manage educational costs, contact a UOTP representative today at 888-635-1121 or admissions@potomac.edu.
* This program is only available to domestic students and may not be able to be used in combination with other financial aid or loan programs. Please check with a University of the Potomac admission's advisor to see if you are eligible.
International Students are Invited to Study in One of the Most Dynamic Cities in the World
Smaller class size – more individual attention
MSCHE Accredited University
Flexible schedule – day, evening and weekend classes
Convenient Location – Northern Virginia campus, Washington, D.C. campus and online learning
Curricular Practical Training (CPT) & Post- Completion Optional Practical Training (OPT) – U.S. Internships authorization
Washington, D.C. has consultates and embassies from your country