Master of Science in Geospatial Information Technology
Reach your career goals with a geospatial information technology degree
Graduates will gain unique knowledge of Geospatial Thinking and get the opportunity to utilize top-notch ArcGIS software to operate in 2-D/3-D environment, become skilled in designing Smart Cities, Geospatial Mobile Apps for providing competitive advantage to IT companies, businesses, governments, and agencies through merging GIS, Remote Sensing, GPS, and Business Intelligence technologies.
Location

On-Campus

Online
Geospatial Information Technology Degree Overview
The Master of Science in Geospatial Information Technology (MSGIT) is a STEM-based program that prepares individuals to understand, practice and model the Reality utilizing Geospatial Intelligence. Geospatial Information Technology is an innovative powerful methodology that offers ground-breaking customer intelligence solutions that can lead to better decisions and provide competitive advantage in any field or industry.
Recent study proves that there is constant demand in a workforce with added knowledge in Geospatial technology and intelligence from an IT/Business Analyst and Manager to Chief Executive. In particular within the government and industries as: IT, Data analytics, finance, insurance, telecommunication, real estate, transportation, health, environmental management, governmental operation, emergency preparedness, defense, retail, tourism, oil/gas, HR, and numerous national and international consulting companies.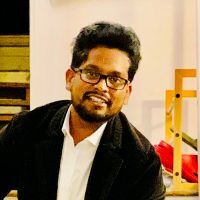 Gowtham Veera Shanker Kalava
Design Quality Engineer (Project lead)
"Potomac professors are so friendly and the guidance they provide in courses work is amazing. They explain concepts with relevant examples."
This Program Is Accredited By
Geospatial Information Technology Courses & Curriculum
The Master of Science in Geospatial Information Technology degree program consists of 12 courses for 36 academic credits. Students complete twelve courses. All courses are three credits.
Lower Division Requirements (60 credits)
24 credits
GIS500 Concepts of Geospatial Thinking and Digital Cartography
DACS640 Data Integration, Warehousing, Provenance, and Analysis
CBSC520 Data Analytics GIS580 Geospatial Intelligence
GIS581 Geospatial Analysis and Modeling
GIS582 Remote Sensing, Geospatial Technology in Raster Analytics
GIS583 Geospatial Web Design
GIS584 3-D Visualization and Mobile Programming
GIS586 Geospatial Business Intelligence
GIS587 GIS Project Management
GIS588 Smart Cities Concepts: Geo Analysis, Modeling, and Implementation
GIS590 Capstone: GIS Applications in IT, Business, Management, Health & Government operations
Geospatial Information Technology Requirements & Outcomes
Graduates of the Master of Science in Geospatial Information Technology (MSGIT) program are able to:
Understanding of Geospatial Information analytical and modeling techniques; the differences in GIS Technology applications to government, industries, social and economic issues through Geospatial Analysis.
Hands-on practical experience in completing Projects through applying top-of-the-line GIS software: ArcGIS – a new standard for GIS, enhancement the business applications through introducing and utilizing different ArcGIS extensions.
In-depth Geospatial analysis and modeling with Spatial Analyst, Model Builder.
Conception of visualization enhancement through three-dimensional images and models with 3-D Analyst.
Knowledge of customization of ArcGIS and an insight look into the nature of open source language within IT environment through applying Python and VBA language.
Understanding of Geometric Network constructions and real-life applications within ArcGIS environment.
Comprehension of applying GeoDesign and GeoModeling approach to develop GeoApps for any industry demand.
Experience in building up the decision/planning support systems through integrating Geographic Information Systems, statistical and business models, and visualization tools to achieve Geospatial Intelligence.
Skills in completing a real-life GIS Projects utilizing the obtained Geospatial Intelligence Technology knowledge
General Admission Requirements
Complete an admissions interview conducted in person or via online methods.
Sign and submit an attestation of high school (or equivalent) completion.
Equivalencies include a GED Certificate. Home schooled students must present a diploma that meets the requirements of the state in which it was issued. (Students with non-US credentials please see International Student Admissions Requirements below).
Submit a completed application
Arrange for official transcripts from all colleges/universities previously attended to be submitted to the Office of Records and Registration, University of the Potomac.
Submit grade reports or scores from any recognized college equivalency examinations (e.g., CLEP, DANTES, and Advanced Placement).
Submit certificates from any corporate education training or professional development programs. (Note: An ACE evaluation form may be required to determine appropriate credit for corporate educational training.)
Submit military training documents. (Note: An ACE military evaluation form may be required to determine appropriate credit for military training.)
Graduate Admissions Requirements
In addition to the general requirements listed to the left, applicants for a graduate program must provide the following:
An undergraduate degree in order to enroll in University of the Potomac master's programs: four-year bachelor's degree or its equivalent in other countries.
International applicants 16 with a 3-year undergraduate degree may be admitted on the recommendation of the Admission Committee which will be based on students' preparation.
Two Letters of recommendation from individuals who may be a direct supervisor or university faculty member. *This requirement may be waived for those students with Master level transfer credits*.
One required essay, in MSWord document form, addressing the student's preparation for the graduate program.
The Graduate Management Admissions Test (GMAT) is not required for admission to the MBA, but is strongly preferred for students who do not have a bachelor's degree in a business related discipline or lack the pre-requisite courses in business, finance and economics. Similarly, the Graduate Record Examination (GRE) is not required for admission to the MSIT or MHCA, but is recommended.
Want to learn more about University of the Potomac?
Complete the simple form – it just takes a minute!
Invest in yourself by finishing your degree.


Take classes online, on campus, or both.


Finish faster. Save more.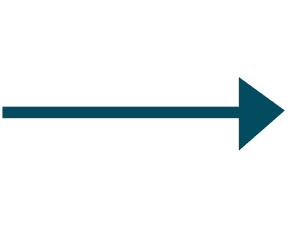 This will only take a moment.
Want to learn more about University of the Potomac?Complete the simple form – it just takes a minute!
This will only take a moment.
Hear What Our Graduates Are Saying
The classes are very dynamic and you have the opportunity to be able to work while you study since they also offer online classes. I enjoyed academic challenges and the diversity of people at the University.
Potomac is more than an education. The university provides better career prospects, valuable employability skills, personal development and a world of opportunity.
Potomac professors are so friendly and the guidance they provide in courses work is amazing. They explain concepts with relevant examples.
The university is located in Washington D.C where you have easy access to public transport and all the Government offices are near by so you can spend time post college in the DC area.
I really enjoyed the course work and being able to complete it when it was convenient for me. The course schedule allowed me to make progress quickly.
UOTP has one of the best professors, who are always there to guide you throughout the education process
Potomac College allowed me to return on more than one occasion to complete my degree. The admissions and financial staff worked together to help me reach my goals.
I liked the sense of a small community and the friendly staff support. I also liked the fact that students come from different parts of the world and the culture exchange.
I was able to receive an exceptional experience by learning in a Hybrid environment, where lectures and exams were held with the same level of intensity and tension as I would be in the classroom.
Master in Geospatial Information Technology Frequently Asked Questions