Associate of Science in Business
Reach your career goals with a business degree​
Our business degree career specialization was developed to provide learners with an inclusive background of business leadership methods and techniques that can be applied to almost any different type of enterprise. 
In our classes, we help students learn through the combination of basic theory education courses and the correctly chosen application courses. This helps them easily conform their degree to fit and benefit their personal goals.
| Location | On-Campus | Online |
| --- | --- | --- |
| | | |
| | | |
| | | |
Our Associate Degree in Business is a two-year program that gives students the broad, exhaustive business background that is necessary to productively navigate the standard goals of an organization or corporation. 
University of the Potomac graduates are given extensive courses that teach them how to efficiently supervise a company's human, physical and capital assets.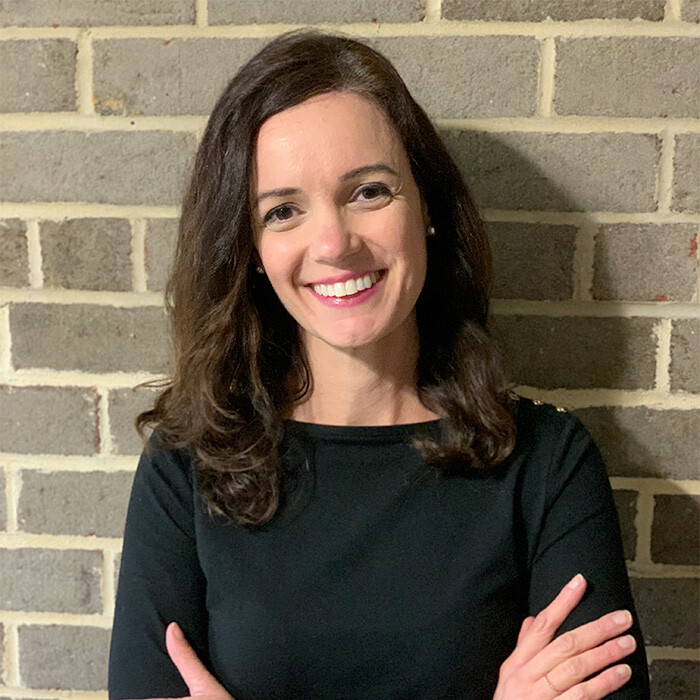 Jakeline Barcelos
B.S in Business, 2022
"I liked the sense of a small community and the friendly staff support. I also liked the fact that students come from different parts of the world and the culture exchange."
Business Courses & Curriculum
To receive an Associate of Science degree in Business, students must earn 60 semester credit hours. Unless noted otherwise, all courses carry three semester credits hours. Program requirements are listed below.
Lower Division Requirements (60 credits)
18 credits
COMP 110 Computer and Office Applications
ENGL 101 English Composition I
ENGL 102 English Composition II
GNED 112 Student Success Strategies
MATH 106 College Mathematics
MATH 110 College Algebra
30 credits
ACCT 101 Principles of Financial Accounting I
ACCT 110 Principles of Financial Accounting II
BUS 110 Foundations of Business
BUS 202 Critical Thinking and Decision Making
BUS 230 Business Ethics and the Legal Environment
ECON 201 Principles of Economics
FIN 230 Fundamentals of Finance
MGMT 230 Organizational Behavior
MGMT 235 Introduction to International Business
MRKT 110 Principles of Marketing
12 credits elective courses
Business Degree Requirements & Outcomes
Graduates of the Associate of Science in Business are able to:
Critique the financial health of businesses through financial statements and applicable quantitative and qualitative tools/methodologies.
Explain management principles in ways that optimize organizational resources and respond to the impact of change on business sustainability.
Organize a business plan that considers implementation issues, including the financial, legal,
operational, and administrative procedures involved in new business ventures.
Prioritize assessments of business problems and opportunities that result in recommendations for courses of action.
Complete an admissions interview conducted in person or via online methods.
Sign and submit an attestation of high school (or equivalent) completion.
Equivalencies include a GED Certificate. Home schooled students must present a diploma that meets the requirements of the state in which it was issued. (Students with non-US credentials please see International Student Admissions Requirements below).
Submit a completed application
Arrange for official transcripts from all colleges/universities previously attended to be submitted to the Office of Records and Registration, University of the Potomac.
Submit grade reports or scores from any recognized college equivalency examinations (e.g., CLEP, DANTES, and Advanced Placement).
Submit certificates from any corporate education training or professional development programs. (Note: An ACE evaluation form may be required to determine appropriate credit for corporate educational training.)
Submit military training documents. (Note: An ACE military evaluation form may be required to determine appropriate credit for military training.)
Want to learn more about University of the Potomac?
Complete the simple form – it just takes a minute!
Invest in yourself by finishing your degree.


Take classes online, on campus, or both.


Finish faster. Save more.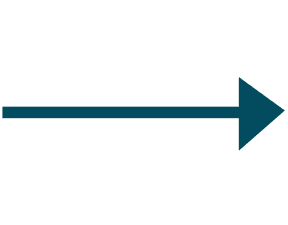 This will only take a moment.
Want to learn more about University of the Potomac?Complete the simple form – it just takes a minute!
This will only take a moment.
Hear What Our Graduates Are Saying
The classes are very dynamic and you have the opportunity to be able to work while you study since they also offer online classes. I enjoyed academic challenges and the diversity of people at the University.
Potomac is more than an education. The university provides better career prospects, valuable employability skills, personal development and a world of opportunity.
Potomac professors are so friendly and the guidance they provide in courses work is amazing. They explain concepts with relevant examples.
The university is located in Washington D.C where you have easy access to public transport and all the Government offices are near by so you can spend time post college in the DC area.
I really enjoyed the course work and being able to complete it when it was convenient for me. The course schedule allowed me to make progress quickly.
UOTP has one of the best professors, who are always there to guide you throughout the education process
Potomac College allowed me to return on more than one occasion to complete my degree. The admissions and financial staff worked together to help me reach my goals.
I liked the sense of a small community and the friendly staff support. I also liked the fact that students come from different parts of the world and the culture exchange.
I was able to receive an exceptional experience by learning in a Hybrid environment, where lectures and exams were held with the same level of intensity and tension as I would be in the classroom.
Business Administration Concentrations
Associate of Science in Business Jobs & Opportunities
Potomac offers a thorough education degree program that focuses on utilizing data as a resource for a business. It also deals with a business manager's imperative role in analyzing, recording, collecting and presenting information during the corporate decision-making process. Graduates can choose to enter a variety of industries, such as hospitality, healthcare, telecommunications, government, finance, nonprofit or education.
Sales Associate
Management Trainee
International Medical Claims Representative
International Logistics Dedicated Customer Professional
Manager, International Benefits
Sales & Marketing Trainee
International Business Capture Liaison Manager
Inbound CSR Consultants
International Business Development Representative
International Relocation Manager
International Customs Entry Agent
International Administrator
Branch Manager-International Logistics
Store Management Positions in NOVA and Maryland.
Associate, Financial Risk Management
Entry Level Business Management in Education Industry
Resource Management Associate
Business Analyst with Project Management Experience
Associate Director, Operations Services
Quality Assurance Associate
Administrative Associate (10054)
Associate Designer
Associate Agent
Associate, Quality Assurance
Office managers oversee office services operations and clerical functions, including maintaining office efficiency, systems, equipment, supplies, scheduling, and policies.
Operations coordinators assist in allocating, managing and maintaining resources, including staffing, equipment and supplies.
Sales professionals are responsible for growing organizational profitability by cultivating customer relationships and offering products, goods, and services.
Customer Service Assistant Director
Customer service assistant directors are supervisors who assist in training, scheduling, and overseeing the daily activities of an organization's customer advocacy team.
Project coordinators are responsible for overseeing the start-to-finish activities of a project, including scheduling, budgeting, timelines and other technical, financial and operational aspects.
Sales Managers direct the business development activities of sales personnel, ensuring revenue targets are met or exceeded.
Explore more Jobs & Careers for students
with an Associate Degree in Business
Bachelor in Business Administration Frequently Asked Questions