Workforce and Professional Development
Working Adult Education Programs
The University of the Potomac Workforce and Professional Development site provides training opportunities required to obtain employment in today's most competitive job positions. Professionals can schedule classes at times that are convenient for their busy schedules.   
Why You Should Choose University of the Potomac
With our intimate campus, flexible schedules and industry-specific learning models, University of the Potomac offers an ideal environment for working adults looking to take their education to the next level.
Accreditation: University of the Potomac is accredited by the Middle States Commission on Higher Education, 3624 Market Street, Philadelphia, PA 19104, (267) 284-5000.
Simple Transfer of Credits: We will make your transfer experience a smooth one.
Generous Credit Transfer Policy: See how courses you have taken can be transferred to our university.
Market-Driven Curriculum: Potomac teaches students to master professional and technical skills needed to compete in today's highly competitive job markets.
Multiple Types of Financing Options and Scholarships: Available to those who qualify
Flexible Learning Format: Classes are available at campuses in Washington, D.C., Northern Virginia, and Online.
Flexible Schedule Day: Evening and weekends classes are available.
Small Class Sizes: Class sizes are small for more personal attention.

TECHNOLOGY COURSES / CERTIFICATES
During the first half of 2023 the following workshops will be conducted. These workshops are FREE to all UOTP students and the public. These workshops are offered to keep students and professionals aware of changing technology and best practices in multiple industries. If you are interested participating in any of these workshops just click on the "To register" link and do so.
February 23, 2023 – 7:PM – 8:30
Amazon Web Services Certifications
Getting AWS Certified can help you propel your career, whether you are looking to find a new role, highlight your skills to take on a new project, or become your team's go-to expert. And because AWS Certification exams are created by experts in the relevant role or technical area, preparing for one of these exams helps you build the required skills identified by skilled practitioners in the field. This workshop presents an overview of the AWS certifications and the training required to obtain them. 
March 24, 2023 – 7:PM – 8:30
Project Management / Agile / Skills, Certifications, Job Opportunities
Project managers play a key role in leading, planning and implementing critical projects to help their organizations succeed. This workshop introduces you to project management terminology and provides an understanding of the role and responsibilities of a project manager. The workshop will also include a discussion of the various project management certifications in demand in the workforce. The workshop will involve employment representatives discussing job opportunities. 
April 27, 2023 – 7:PM – 8:30
Geospatial Information Technology (GIS)
GIS is an emerging field of study that includes Geographic Information System (GIS), Remote Sensing (RS), and Global Positioning System (GPS). Geospatial technology enables us to acquire data that is referenced to the earth and use it for analysis, modeling, simulations, and visualization.  This workshop will cover opportunities and education requirements to be successful in the GIS space.
May 26, 2023 – 7:PM – 8:30PM
Hospitality – SERV Safe certifications for Hotel and Restaurant Professionals
ServSafe is a food and beverage safety training and certificate program administered by the U.S. National Restaurant Association. This workshop will involve a discussion on the hospitality business and the requirement to be successful with employment and certifications. Our chef will discuss the ServSafe Food Handler Certification and other opportunities to obtain employment in the hospitality industry.
June 29, 2023 – 7:PM – 8:30PM
Healthcare – Technology, Certifications and Career Opportunities
This workshop will involve a discussion about the opportunities in the healthcare profession and the healthcare certification training available.
July 28, 2023 – 7:PM – 8:30PM
Pervasive Computing / Artificial Intelligence and Machine Learning
Pervasive computing and computer vision apply machine learning and artificial intelligence that take data from digital images, and videos to make meaningful decisions based on that data. Machine learning has improved computer vision about recognition and tracking. This workshop demonstrates the skills needed to find employment in these trending technologies. The workshop will involve employment representatives discussing job opportunities.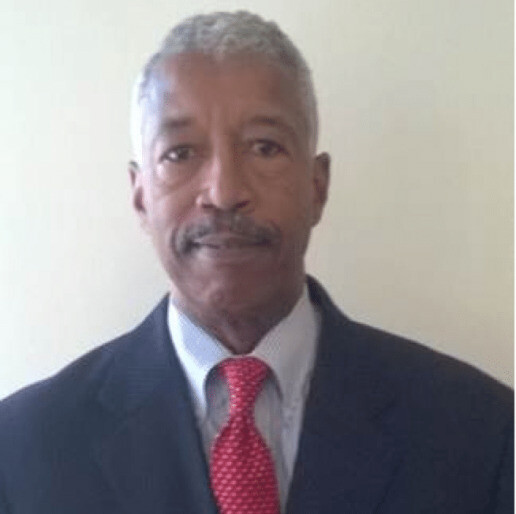 David A. Kimble, Ph.D. PMP
Dr. Kimble is a business consultant specializing in program management, information technology, organizational leadership, strategic planning, risk management and organizational governance. Before retiring in 2015, Dr. Kimble worked for the Federal Government for many years. His last assignment was with the Small Business Administration (SBA). The SBA provides financial assistance, counseling and training to the nation's small businesses. Dr. Kimble served as a Program / Portfolio Manager and Information Technology (IT) expert. Dr. Kimble managed SBA special program initiatives and technology oversight for 69 SBA Field offices and 10 Regional offices. Dr. Kimble's true passion is engaging and learning with professionals. Dr. Kimble teaches IT, Business and Management courses at several universities in the Washington DC, Maryland and Virginia areas. Dr. Kimble is an honor graduate with a bachelor's Degree in Information Systems Technology and a master's Degree in Management Administration. Dr. Kimble completed his PhD in Global Business and Leadership. Dr. Kimble is certified in Project Management, Cloud Computing and Blockchain Technology. Dr. Kimble is President and CEO of a small business, PMPVIEW LLC, which prepares professionals for the Project Management Professional (PMP) exam. Dr. Kimble is a U.S. Air Force Veteran, married with three children and lives in Prince Georges County Maryland. Dr. Kimble is very active in his community, he coaches youth basketball, football and swimming though the Maryland Park and Planning Commission Community Centers.
Degree and Program Options
With a curriculum geared towards working adults, every program is carefully adjusted to reflect today's industry standards. A majority of courses are specific to each student's field of study, so the number of general education courses is minimized. This enables you to delve into your chosen area of study more quickly, allowing you to spend more time actually studying the topics most critical to your career and life goals.