Overview
Students transfer colleges and universities for various reasons. Some change majors and move to a school that better fits their new path. Others start at a two-year college before transferring to finish their degree at a four-year college or university. Even if a first college choice simply wasn't the right fit, you are not alone – we will take you where you want and where you need to be.
Steps to Transfer
Call us or submit your inquiry to start the transfer process
Complete an admissions interview – this is not as scary as it sounds –we just want to learn more about you e.g. what career filed you are interested in, what is the name of your pet, and similar.
Completed a free admissions application.
Submit transcript request forms for all colleges attended – feel free to bring your unofficial transcripts to speed-up the process.
Submit grade reports or scores from any recognized college equivalency examinations (e.g., CLEP, DANTES, and Advanced Placement).
Submit certificates from any corporate education training or professional development programs. (Note: An ACE evaluation form may be required to determine appropriate credit for corporate educational training.)
Submit military training documents. (Note: An ACE military evaluation form may be required to determine appropriate credit for military training.)
Meeting with one of our awesome Financial Aid advisors – they are here to help you figure out how to pay for your education
Register for classes
Transfer of Credit Policies
Transfer credit is given for courses successfully completed (with a US grade of "C" (2.0) or its international equivalent or higher) at other postsecondary institutions, when the courses are comparable to those offered by University of the Potomac.
Students applying for transfer credit are required to present an official transcript of grades earned. To be considered official, transcripts must be in a sealed envelope from the institution of origin and bear all appropriate institutional markings. Students should submit transcripts from all previous colleges/universities attended. The University must receive official transcripts within the first semester of a student's attendance.
Transfer credits are considered from the following sources:
A regionally or nationally accredited higher education institution recognized by the US Department of Education.
Nationally recognized college-equivalency examinations such as Advanced Placement (AP), College Level Equivalency Program (CLEP) and DANTES/DSST (Defense Activity for Non-Traditional Education Support/DANTES Subject Standardized Tests).
ACE-approved military training and service.
Credit may be given for work experience. Students may request an exam in up to three courses in the field in which they are employed. These exams will be given upon submission of a recommendation by an employer or supervisor. Or, students may present portfolios for up to nine (9) credits or three courses. These portfolios will include a description of the work experience and an explanation of how it covers specific Potomac courses as well as a documenting letter from an employer or supervisor. Self-employed applicants may present a resume and a business card.
Other recognized postsecondary institutions located outside the United States. Official transcripts from postsecondary institutions located outside the United States must be prepared in English and include an independent, official evaluation from a credential evaluator who is a member of the National Association of Credential Evaluation Services. www.naces.org.
Transfer credit requests are usually made at time of admission by providing an official or unofficial postsecondary transcript to the Admissions Advisor. A review of the transfer request is conducted and the applicant is provided with a preliminary unofficial evaluation that determines a possible number of credits eligible for transfer.
Official transcripts are required before transfer credit is granted. Students must have submitted official transcripts of prior college work to be eligible for graduation. Courses or degrees completed at another institution must be similar in content and duration to those offered in the University of the Potomac program for which an applicant has applied. Only courses for which a grade of "C" (2.0) or higher was earned are considered for transfer credit.
Students who wish to transfer in credits taken at another institution during their studies at Potomac may do so. However, it is in the student's interest to clear the course the student intends to take with an academic advisor to ensure that the course is a Potomac equivalent prior to registering at the outside institution. Substitutions for specific courses are always considered. For example, a broad-based history course may be substituted for World Civilizations or a natural science course may be substituted for Environmental Science. Courses without equivalency will not be considered for transfer. As for any transfer credit, only courses for which a grade of "C" (2.0) or higher was earned are considered. Student must submit an official transcript of the course within one semester of having taken it.
University of the Potomac grants transfer credits of 60 semester hours to students who have completed Associate degrees awarded by a regionally or nationally accredited US institution. Students whose associate degrees have been accepted in transfer are considered to have completed lower division requirements for a Bachelor of Science degree at Potomac. If there are prerequisite courses students need to take for upper division Potomac courses, students are required to take these.
At a baccalaureate level, no more than 60 hours of transfer credit earned through non-traditional methods such as CLEP, DANTES/DSST, military training and credit for work experience may be applied toward graduation requirements. At an associate level, no more than 30 hours of transfer credit earned through non-traditional methods such as CLEP, DANTES/DSST and military training may be applied toward graduation requirements.
A maximum of 90 semester credit hours of transfer credit may be applied toward a bachelor degree; a maximum of 45 semester credit hours of transfer credit may be applied toward an associate degree. No transfer credit is granted for certificate programs. 
Transfer credits can affect the maximum time frame in which a student must complete a program
and maintain financial aid eligibility. University of the Potomac reserves the right to deny transfer credit for certain technology-related courses that were not earned within the last five calendar years.
Transfer of Credit from University of the Potomac to Other Institutions
Acceptance of transfer credit is always a decision of receiving institutions. University of the Potomac's regional accreditation does not guarantee transferability. Any student interested in transferring University of the Potomac credit to another college or university should check directly with the receiving institution.
Community College Transfers
Welcome Community College Transfer Students
At a time of the rising costs of education and record levels of student debt, Potomac is collaborating with Community Colleges across the country to develop articulation agreements and offer an attainable and affordable education option to Associate's Degree graduates seeking to earn their Bachelor's Degree. With benefits such as guaranteed admissions, a very generous credit transfer policy, and even scholarships designed with the Community College graduate in mind, this is an excellent time to explore a Bachelor's Degree with University of the Potomac. Whether online, at our convenient Washington DC and Vienna, VA campuses, or even a combination of both, University of the Potomac has Bachelor's Degrees designed to help you take the next step towards your academic goals.
View Articulation Agreements >>
---
View some of our community college partners: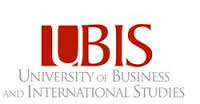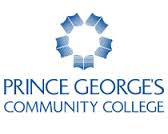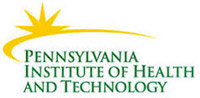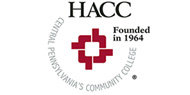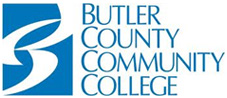 Potomac is continuously working to add transfer agreements with Community Colleges all around the country. If you do not see your school listed here, call us at (888) 635-1121 or email us at admissions@potomac.edu.