Source: iStockphoto
Washington D.C. holds the frown as one of the most prestigious cities to study in the United States. And we're not just saying this without proof. It's the American Institute of Economic Research itself that ranks Washington D.C. third in their top ten cities that attract university students. But what is it that makes this city a gravity point for so many individuals in the urge of building their career? Let's take a closer look at some of the potential reasons we have identified.
1.The Outstanding Educational System
Washington D.C is home to numerous universities, with a historical reputation from which many great leaders have emerged. Except for our very own the University of Potomac, which you may find right in the center of the city, Washington is also known for a great educational system. Outstanding universities provide the most qualitative learning methods, including here Georgetown, American University, George Washington, Howard University, The Catholic University, and others that follow.
Like most of the colleges in the U.S, universities of D.C encourage students to develop their critical thinking skills, by making lectures very student-centered. Students are expected to perform very well and enhance their presenting skills if they want to keep up with the flow of their fellow peers. It might sound like a lot of pressure, but this is, in fact, what makes students succeed in the long term. And this quality of teaching is what draws them towards Washington D.C. in particular.
2. Practical Experiences
Washington D.C, as diverse of a system as it is, has plenty to offer for international students. Jobs, internships, research opportunities, these are all opportunities that the city offers in a wide range of fields. Whether that be law, public policy, healthcare, art, or education. This comes as no surprise, considering that Washington D.C is where the American federal government has its roots. Thus, institutes and organizations work in collaboration with D.C professionals or politicians who often make themselves available to mentor international students, employ them, or simply participate as guest speakers during lectures.
3. The Dynamics of the City
Being a student in D.C means that you're witnessing history in the making. Some of the most important decisions are made in the capital city. For instance, the fact that both the headquarters of the World Bank and the International Monetary Fund are in Washington, makes this city a hub of global politics and business. Generally, though, D.C is considered the historic heart of the U.S. When living there, you understand why the city is a political powerhouse and a cultural extravaganza, and that's what makes studying there so intriguing for youngsters worldwide.
4. The Limitless Attractions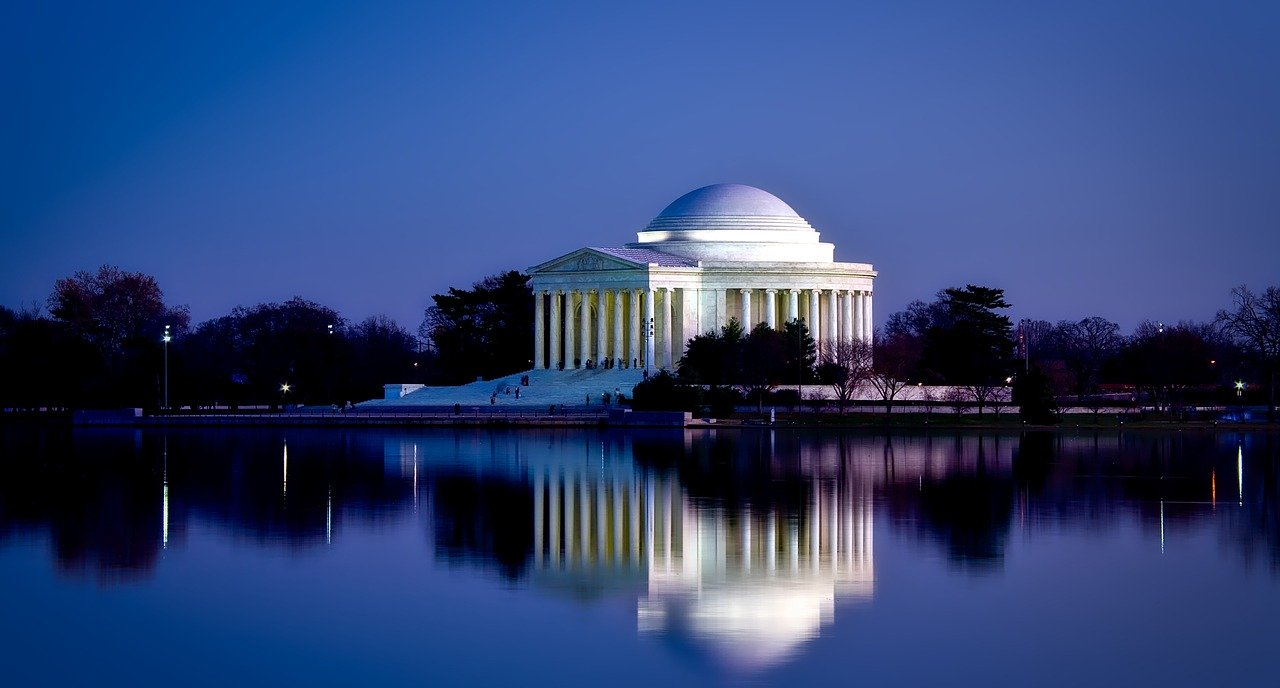 There's just never enough time to see everything in Washington D.C. The city is defined by imposing neoclassical monuments and buildings, including the iconic ones that house the federal government's 3 branches: The Capitol, White House, and Supreme Court. It's also home to iconic museums and performing-arts venues such as the Kennedy Center.
Within a very small area, you have a sparkling array of world-famous sights: The Lincoln Memorial, several war memorials, Thomas Jefferson, Franklin D. Roosevelt, and Martin Luther King Jr. Memorials. You will notice people running along well-groomed trails to the Lincoln Memorial, or reading quietly on benches lining the beautiful waters of the Jefferson Memorial. A picture-perfect!
5. Networking Opportunities
Networking is key to success, as people you know along the way can help you climb the ladder to many prospective opportunities. Whether you're looking for an internship, job, or research opportunity, D.C is a city of professionals. From non-profit leaders to business pioneers or other field leaders, make sure you introduce yourself and test the waters for the possibilities around the corner.
Befriending these professionals is an option, yet, sometimes the professionals may come to you. They are often professors from your university, actively working in the field of study that they are teaching in. They can be a valuable resource when it comes to meeting people who can help you shape your future.
6. Diversity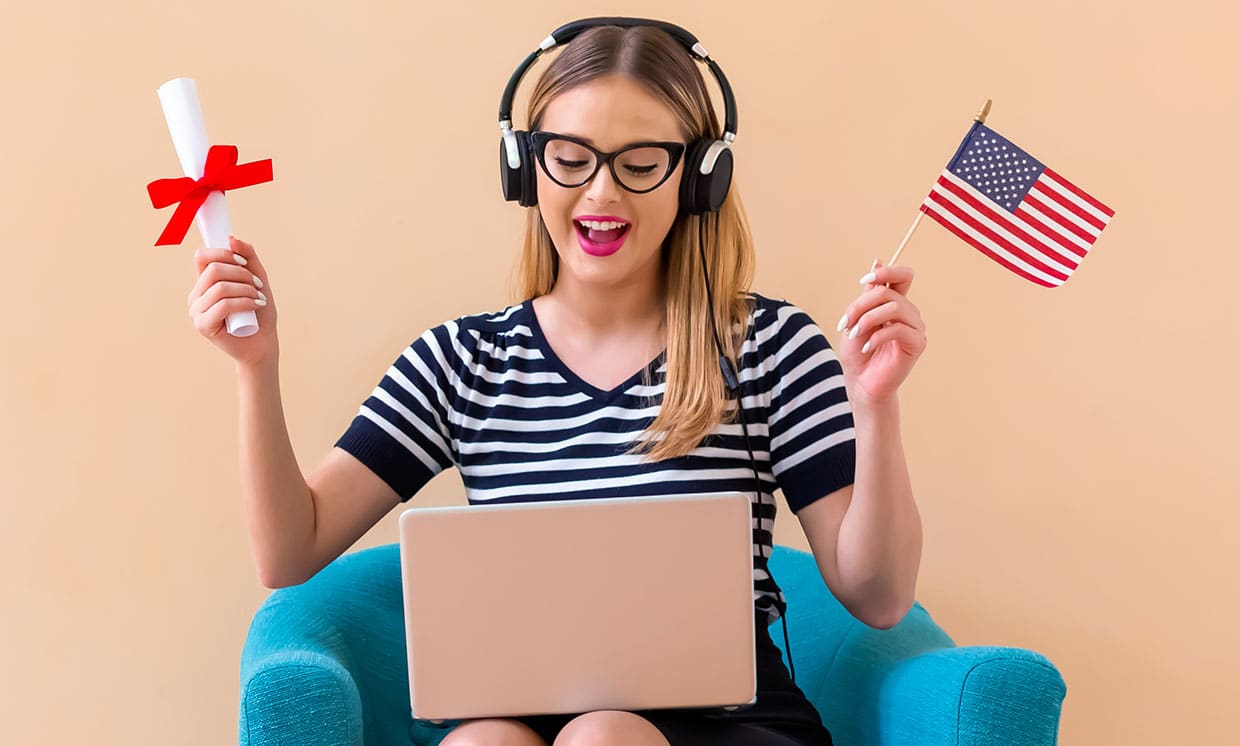 Interested in pursuing a degree?
Fill out the form and get all admission information you need regarding your chosen program.
This will only take a moment.
You will never find a more diverse place than Washington DC. The number of different cultures, backgrounds, and belief systems concentrated in this area might appear overwhelming at first, but you will adapt to it quickly. It is because of this diversity that people choose to study in Washington D.C, as they feel free to be their complete selves. Not only do students become more aware of different social constructs, but they also form a better understanding of the world as a whole. This level of understanding will be one of their biggest advantages in the nearest future, both professionally and personally speaking.
7. Ticket to Independence
With Washington D.C being so dwelled into an energetic atmosphere, filled with professional and personal opportunities, the city culture will shape your mindset to embrace so many experiences. The U.S exposes people to a whole new level of independence, as locals worship their privacy more than anything else. And although that may be extreme in some cases, it will mostly teach you to appreciate the time spent with yourself, while also building up so many of your coping mechanisms.
As you can see, Washington D.C is a city of opportunities. You will find all of the above offered to you within the campus of the University of the Potomac as well, a vibrant multicultural atmosphere located in the heart of the nation's capital. Our main campus in Washington, D.C. provides its fellow students with:
Easy access to Metro stations and public transit
Computer labs
Libraries
Conference rooms
Faculty and staff offices
Admissions counselor offices
So if you're looking to start your academic career somewhere in Washington D.C, reach out to us for more information.