Honors, Dean's, and President's Lists
These lists are computed twice yearly, in the spring at the end of the third session, and in the fall, at the end of the sixth session. Students must have completed at least 18 credits during the previous three sessions. Students who have incomplete grades are not eligible for these honors.
Students with grade point averages of 3.5 to 3.74 are placed on the Honors List.
Students with grade point average of 3.75 to 3.99 are placed on the Dean's List.
Students with grade point averages of 4.00 are placed on the President's List.
GPAs are calculated for the courses taken during the previous three sessions. They are not cumulative grade averages. A new group of honors students is determined at the end of each six-month period.
We are proud of our President's, Dean's, and Honors List students for the 2022 academic year:
PRESIDENT'S LIST
DEAN'S LIST
HONOR'S LIST
Bachelor's Programs
Snehi Christian
Sujan Adhikari
David Belton
Hoa Phat Chuong
Syed Omar Ahmed
Tamika Benjamin
Rose Harkless
Amarbold Altankhuyag
Esslam Bushreida
Mohil Patel
Emujin Ariunbileg
Bhumi Chaudhary
Smit Patel
Shankar Bhandari
Omer Abdul Aziz
Erdenezaya Tulga
Jairo Bonilla
Obaidullah Mohammad
Nermin Zlatanovic
Bablu Chaudhary
Delysia Njuneh
Alberto Corchado
Anna Olesnevych
Ken Davis
Daxesh Patel
Howard Dorsey
Harsh Patel
David Dottin
Param Patel
Ashim Ghising Tamang
Ebony Potts
Amber Harrison
Manjushree Prakash
Thomas Hilburn
David Ragland
Willie Howard
Idrissa Salifou
Sachin Khandelwal
Nilay Khandelwal
Kabita Maharjan
Tapinder Mangat
Mohammmed Bilal Hussain
Meetkumar Patel
Het Kalpesh Patwa
Martin Sackey
Naomi Simatos
Gulam Ghouse Syed
Medical Assistant Program
Chyrl Irby
English Language Program
Gurkan Kalali
Sedanur Diken
Sabri Ataseven
Aigerim Keldibekova
Shant Hagopian
Nhi Thuy Thao Nguyen
Vy Ngo Khanh Pham
Aranzazu Aguilar Pastrana
Dongmei Sun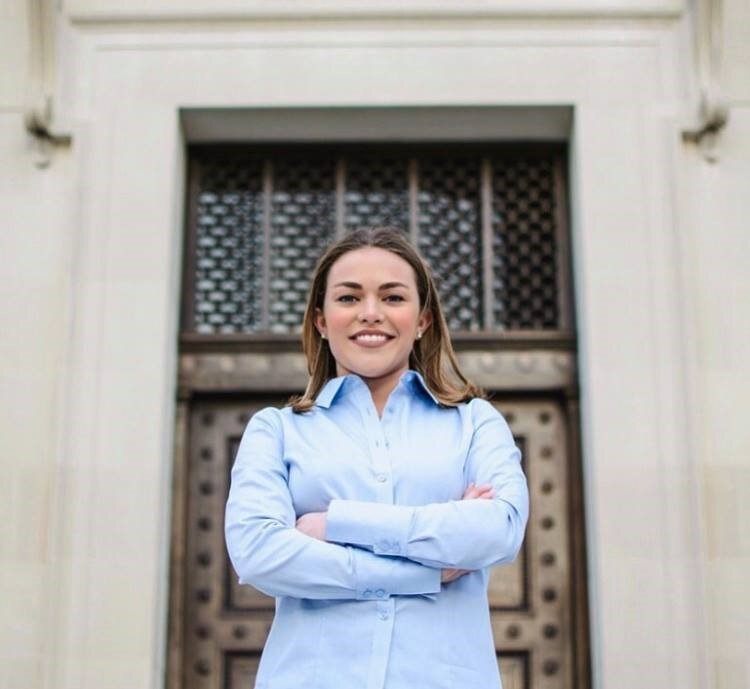 Giulia Geas Greig is a French citizen born and raised in the United Kingdom. At the age of 18, she moved to Washington, DC where she received her undergraduate degree and later her graduate degree from University of the Potomac where she studied Business Administration in Information Technology. Over the course of her studies, Giulia developed a few tools to achieve good grades as well as maintain a busy schedule, she states that prioritizing her work load through the use of organizational structures was a huge key to her success. She made sure to annotate her personal schedule with all requirements, projects, and assignments expected of her to avoid forgetting or overlooking any of them. Additionally, Giulia encourages students to utilize University of the Potomac's staff and professors as a support system. She recommends the following "don't be afraid to email them with any questions, support, help you might need guidance on". Ultimately, a good communication with anyone from the academics department can make a world of a difference as they are here for you and willing to provide you with the best learning experience they are able to.
Kelly Halferty - MBA Geospatial Intelligence
Kelly Halferty serves as a Special Assistant in the Office of the Chairman at the U.S. Securities and Exchange Commission (SEC).  He manages a myriad of programs that supports the daily operations of the Chairman, the Chief of Staff, Deputy Chief of Staff, Managing Executive, and other staff members.  Mr. Halferty joined the SEC in 2013, previously serving as a Program Support Specialist in the Division of Corporation Finance and Office of Human Resources. Prior to joining the SEC, Mr. Halferty served 22 years in the United States Air Force, retiring in 2012.
Geospatial information and intelligence are essential in today's business sector.  When properly utilized, business owners realize increased market share and competitive advantages over their rivals. Additionally, GIS is also heavily used for many government applications. At the SEC, I utilized GIS to research the effects of the accredited investor rule on the population of the United States. I found that less than 1 percent of American citizens meet the criteria outlined in Rule 506(b) of Regulation D of the Securities Act of 1933 to be considered an Accredited Investor.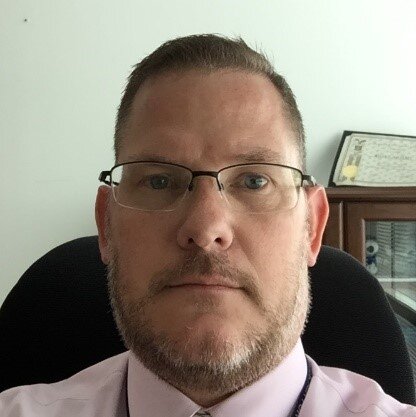 Working Professional Faculty Rate
Doctorate Faculty Members