In various cases obtaining a master's degree in education or MSEd degree is not mandatory to hold a teaching position. However, getting a master's degree comes with a number of benefits, no matter the program of the study. Having an advanced degree can indicate that you have expertise in the field, thus making you fit for the job you apply.
What Is an MSEd Degree?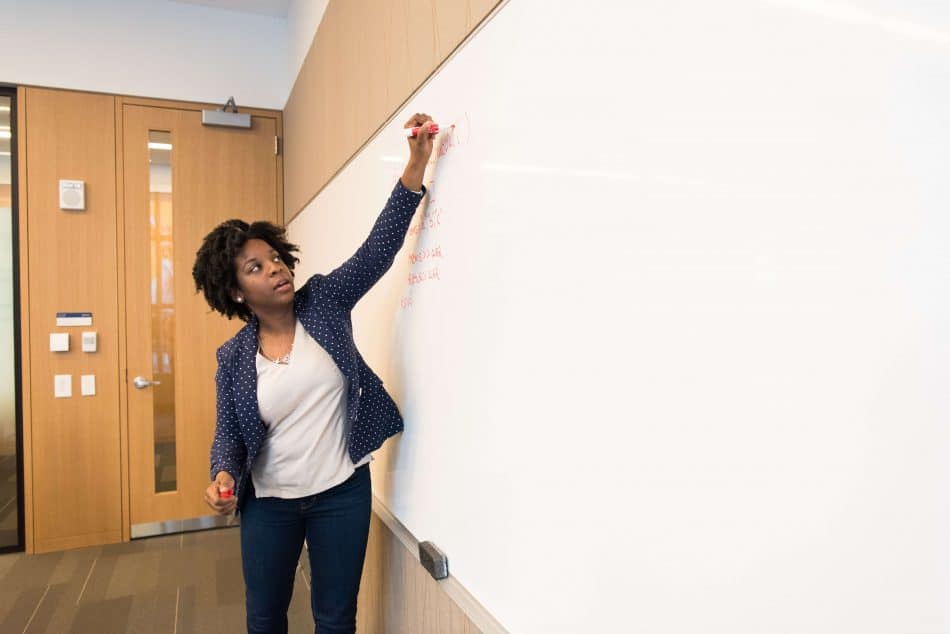 A Master of Science in Education is a degree designed to equip aspiring teachers with the necessary skills to create effective learning environments. This program also encompasses key areas such as educational reform strategies, personnel management, and policy-making in education. With an MSED, students have the opportunity to delve into various specializations, which include curriculum design and special education, among others.
Getting an undergraduate degree is a great accomplishment: However, it is no secret that having an advanced degree will help to open a number of doors. In today's job market, one of the ways to differentiate yourself from the rest of the job candidates is to obtain a master's degree.
An MSEd degree has many benefits, we'll talk about them in turn in the following paragraphs.
Career Advancement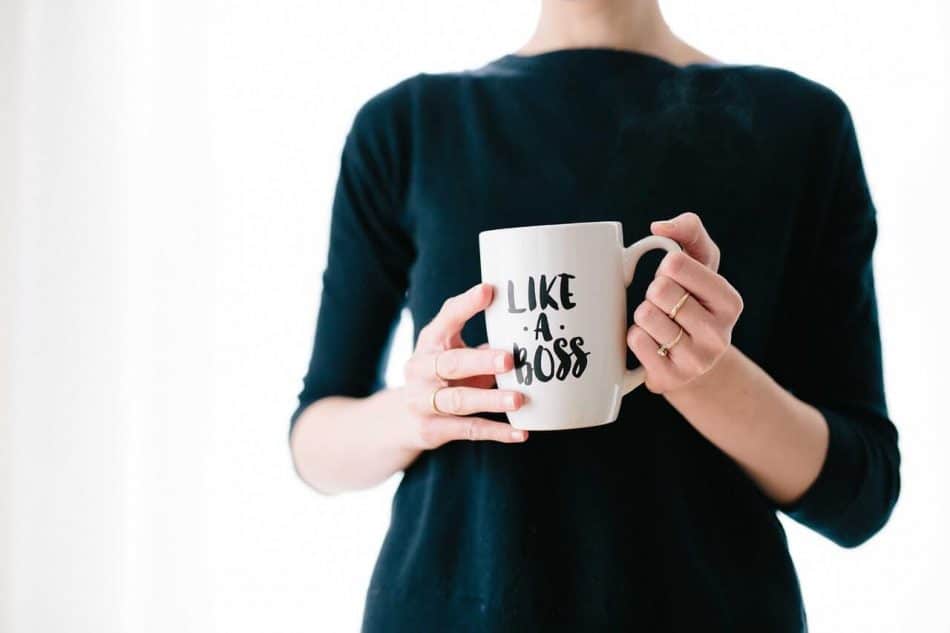 An MSEd is ideal for people who are interested in becoming teachers and for those who want to make a difference in education. Master's degree programs provide teachers with an insight into the practical and theoretical backgrounds of their professions and give teachers the benefit of using their careers to help others grow and learn. And if you don't know what to do with a master's in education, the positions that you can get include:
Teaching in elementary schools
Teaching in secondary schools
Teaching at post-secondary levels
However, an MSEd degree isn't limited to the job positions inside the classroom, it also provides jobs outside of it.
Research institutions
Private sector bodies
Museums
An additional benefit of obtaining a master's degree is the income potential. The possibility of promotion is higher with a graduate degree, and most likely, once you advance your career, you'll get a salary increase as well.
In-depth Knowledge Of Your Field
One of the most important reasons for pursuing an MSEd degree is the knowledge you gain.  Depending on the field one chooses to study, an MSEd graduate will be able to explore learning theories, how to create curriculums, and to address today's educational challenges and opportunities.
While studying for your master's, apart from strengthening your knowledge, you will also become an expert on the field. The work experience you gain while finishing your degree will prepare you for real-life classroom settings, and you will learn how to share your expertise with your students successfully.
Moreover, an in-depth engagement within your profession will give you the opportunity to analyze educational research, policies, theories, philosophies, which in turn will enhance your skills of leadership and cultural enrichment.
Networking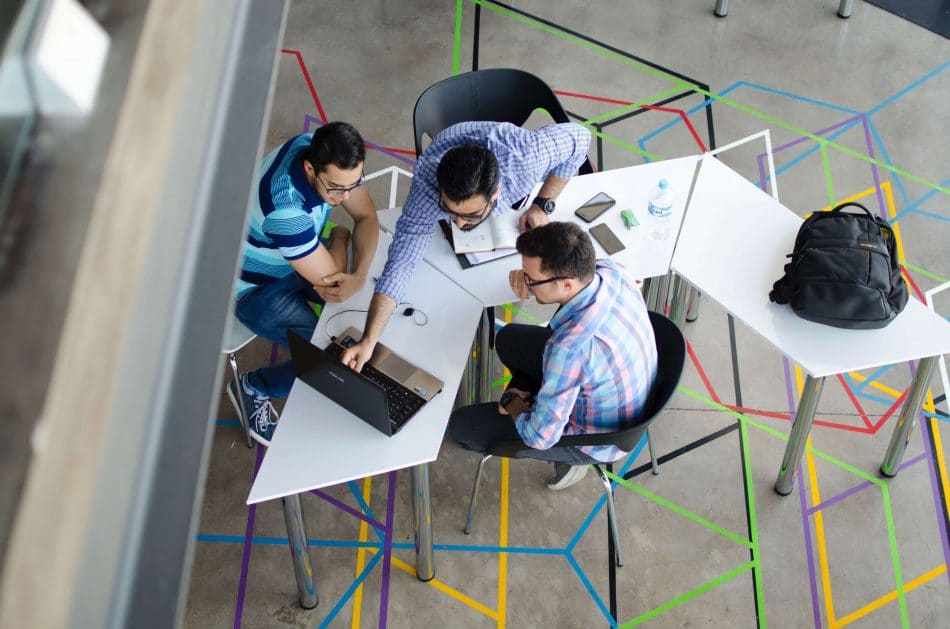 The great advantages that come with creating and maintaining new professional relationships are numerous. If you ask any successful business person about one of the most important elements in having a successful career, their answer will be networking.
As a graduate student, you will be in contact with different people of different successful backgrounds, be it your colleagues or your professors. There will always be opportunities to share information or exchange challenges and various experiences that will turn in your benefit.
Personal Development and Lifelong Learning
The benefits of a master's degree include not only book-knowledge but also an opportunity to develop desired personal and professional skills that would help you in the future. Some of the increasingly essential skills to employers and that are honed at a graduate-level are critical thinking, problem-solving, communication, and time management.
Unquestionably, obtaining an advanced degree gives you a sense of accomplishment because pursuing a master's degree takes initiative and commitment. The emotional fulfillment, combined with the gained knowledge and developed skills, will make you more successful and more ready for what comes next after graduation.
A list of skills you can develop while obtaining an MSEd degree are:
Solving problems creatively
Dealing with unpredictable issues
Making decisions
Examining texts
Communicating ideas effectively
Learning independently
Doing research
Working with different people from different disciplines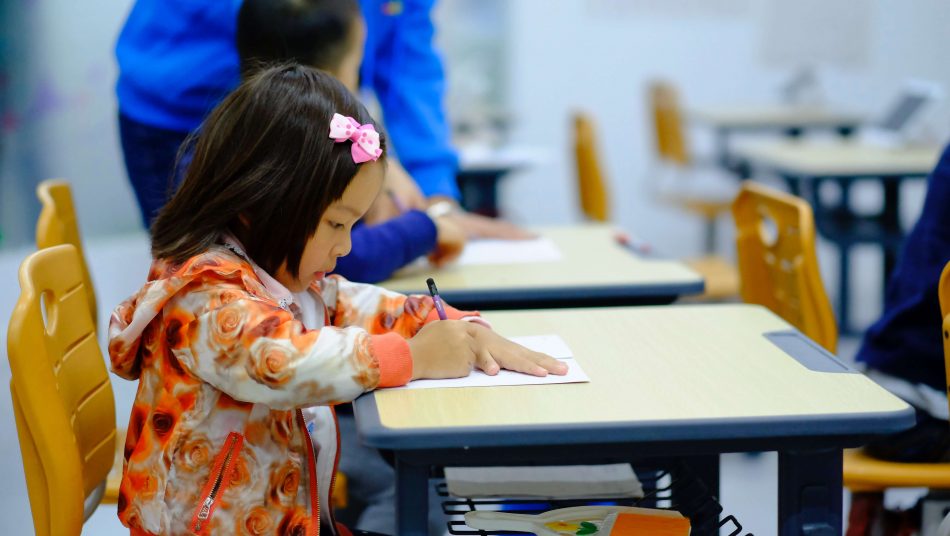 Increased credibility
A master's degree is a type of credential that you do not want to miss out on. Obtaining an advanced degree like a Master of Science in Education will open many other doors for you. Firstly, because you gained expert knowledge, you will be able to contribute more to your school or department. This is especially great for those teachers who really want to make a difference in the education system because with a master's to your name, your superiors, colleagues, and even the students' parents will want to hear and follow your advice. A master's degree will also enable you to take on leadership roles in your field.
Interested in pursuing a degree?
Fill out the form and get all admission information you need regarding your chosen program.
This will only take a moment.
A competitive edge
Let's face it— looking for a job in this competitive market is no walk in the park, especially if you are looking to land your first teaching job. But with a master's degree in education, you might just be able to cut to the front of the line. Go for a master's degree, so when a great opportunity presents itself, all you need to do is simply reach for it. An advanced degree will help set you apart from the competition for all the reasons we have mentioned above. An MSEd degree will also be a great advantage if you are aiming at higher positions with better pay and benefits in your field.
The Curriculum of an MSEd Degree
We listed some of the classes an MSEd major will take as part of the MSEd program. Some of these courses are also offered by the University of the Potomac in their MSEd program.
Child and Adolescent Development
This class is dedicated to the process of growth of an individual from conception to adulthood. In most teacher preparation programs the child and adolescent development program is the missing element.  In this program, the relationship teacher-student is central.
Educating Exceptional Children
In this class, students get prepared to meet the needs of children with various exceptionalities. The student will learn about the history of special education and prominent disabilities through classroom activities, projects, and discussions.
Theory and Practice of Teaching
This is a course that deals with the theoretical part of education and the practical part of teaching. Through theory, you learn why certain educational phenomena occur and then you learn how to put that knowledge into practice.
Program Design and Evaluation
In this course, students learn about the steps of designing a program and its evaluation. Programs are selected based on what ideas to share, the understanding of the context, and what skills to foster.
The benefits of getting an MSEd degree are numerous – from developing new skills, and enhancing old ones to an advanced career, more field expertise, and a wider network cycle. As new individuals enter the educational community and develop their teaching techniques, their professional resources, and classroom management strategies, the world can see the actual benefits of their degree.
FAQs
What are the typical admission requirements for an MSEd program?
Admission requirements for an MSE program often include a bachelor's degree from an accredited institution, letters of recommendation, a statement of purpose, transcripts, and standardized test scores. Some programs may also require teaching experience.
Can I pursue an MSEd if my undergraduate degree is not in education?
Yes, many MSE programs accept students from diverse academic backgrounds. While some prerequisites or additional coursework may be required, individuals with bachelor's degrees in other fields can still apply to MSE programs.
What career opportunities does an MSE degree offer?
An MSEd degree opens doors to various career paths in education, such as becoming a classroom teacher, curriculum developer, educational consultant, school administrator, instructional coordinator, or educational researcher.
How long does it typically take to complete an MSE program?
The duration of an MSE program can vary, but it usually takes around 1 to 2 years of full-time study to complete.