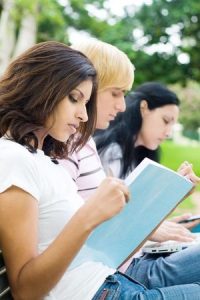 International students can find the process of attending college in the United States a little overwhelming. However, once they arrive on campus there are a wide range of services and resources for international students that can be utilized to make the transition much easier.
Tutoring Services
Studying toward a degree is a tough challenge for anyone, but for those with language barriers, it can be much more difficult. That is why a university tutoring service can come in handy. Many tutoring services are available in person and online.
Career Services
Once a student has their degree, it is time to look for a job. Because the standards for applying for a job will differ around the world, it is important for international students to explore the resources at the university's career center. Here international students will be able to learn many useful skills including how to write a resume tailored to a U.S. job market, practice interview skills and come back as a graduate for job placement services.
Financial Services
College can be expensive, so it is important for both domestic and international students to understand the costs associated with their education and the options to pay. Most universities will offer students a range of options when it comes to paying for their education, and financial services can also help them understand what they are paying for when it comes to tuition and other fees.
These are just some of the resources that are available on campus to international students. If you are interested in learning more about what resources we offer for international students, contact us.
Interested in pursuing a degree?
Fill out the form and get all admission information you need regarding your chosen program.
This will only take a moment.