Have you always enjoyed spending time with children? Are you looking for a fulfilling profession where you have to interact with kids constantly? If your answer is yes, Early Childhood Development (ECD) is the perfect path for you.
Whether you are freshly starting or making a transition in your career, an Early Childhood Development degree program will equip you with the required skills to succeed in this field.
If you're interested to learn more about the importance of early childhood development, stay tuned!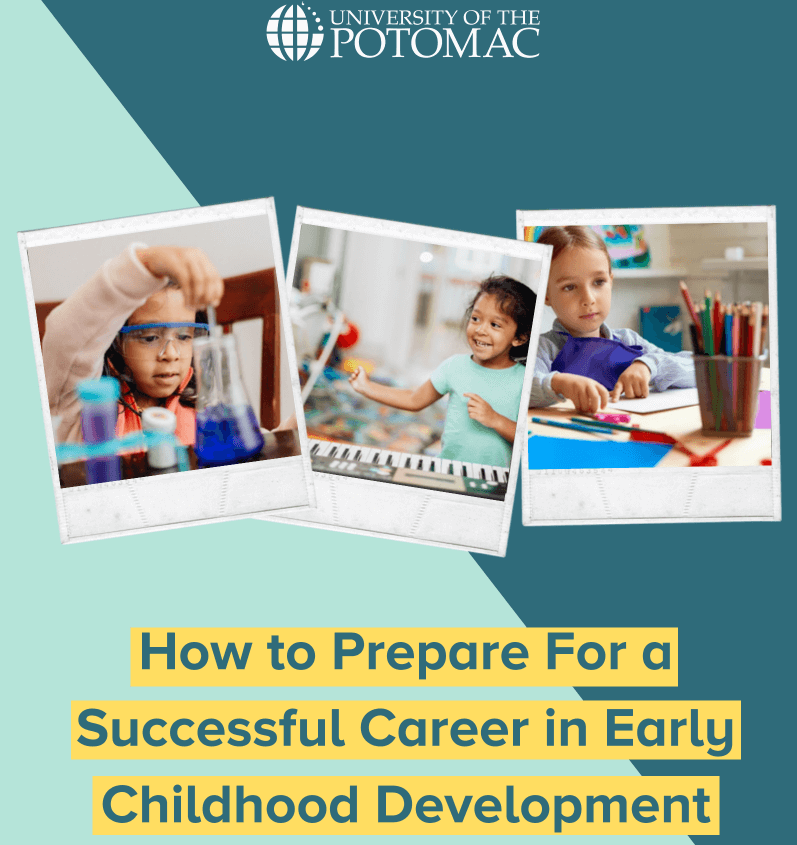 Download Our Free Guide to Preparing for Your Early Childhood Development Career
Discover all that you need to know to get ahead in Early Childhood Development field.
What Is Early Childhood Development?
Early childhood development, also known as ECD, refers to official and informal educational programs that assist children's growth and development during their preschool years (birth to age five). Children are entirely reliant on their adult caregivers, such as parents, daycare providers, babysitters, extended family members, and instructors during these years.
ECD includes a wide range of activities promoting children's cognitive and social development before kindergarten. Some programs are primarily concerned with school and academic readiness, while others take an approach that stresses mental and emotional well-being.
BA in Early Childhood Development
A Bachelor of Arts degree trains graduates to teach children from birth to five years old. Early Childhood Development (ECD) students are educated in all areas of early development, nutrition, children's literature, child psychology, special needs, and diversity concerns. Individuals interested in becoming nursery school administrators or center directors will also study administration, human resources, and budgeting for a childcare facility.
A Bachelor of Arts in ECD qualifies a graduate to work as an early childhood teacher, director, or school administrator in public or private educational facilities. In addition, ECD graduates can work in daycare centers, Head Start programs, and public schools. A graduate may also choose to go into business for themselves and open a licensed preschool or childcare center. Such degree programs take up to four years to complete.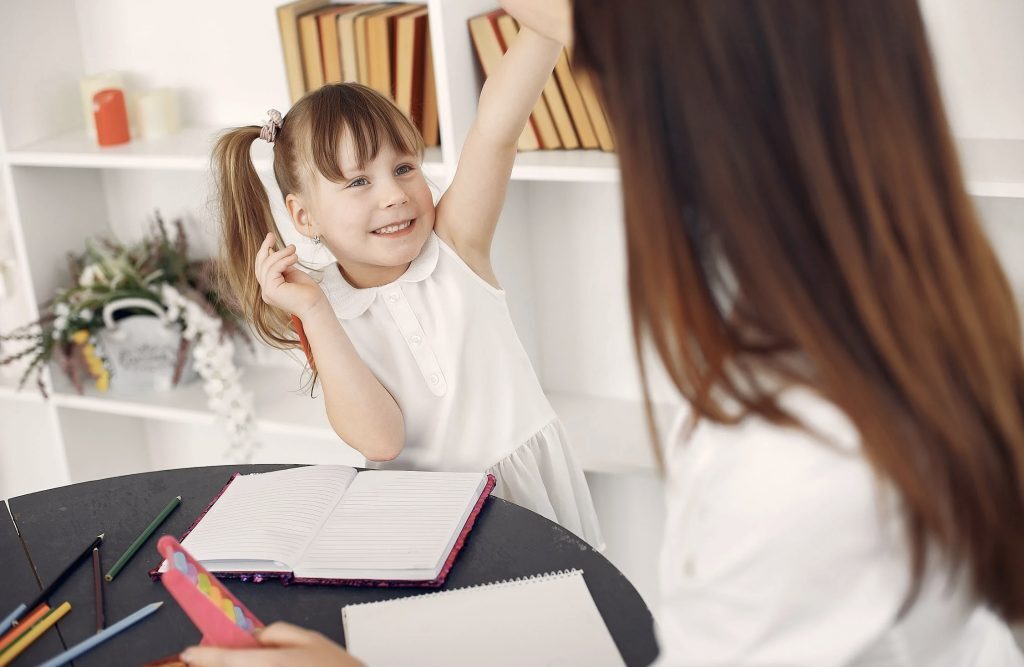 The Purpose of Early Childhood Development (ECD)
At this point, you're probably wondering, "What is the purpose of early childhood development "? ECD will benefit children in many ways. By being exposed to a learning and creative environment, youngsters will have a better and faster understanding of language as an expression tool. In addition, critical thinking, self-control, and self-confidence will all flourish while kids attend early childhood development. 
Language acquisition
The increasing ability of youngsters to understand and utilize language is known as language development. The two main types of language skills are receptive language abilities, the ability to listen to and understand language, and expressive language skills, referring to the ability to use language to communicate ideas, emotions, and feelings.
In addition, the development of literacy skills is built on the foundation of language. Learning to communicate with youngsters through gestures, sounds, and words will boost their interest in reading and, eventually, their comprehension of books. Therefore, kids who attend early childhood development and are exposed to such a learning environment from a very young age acquire language more effectively and efficiently. 
Thinking capacity
Children's brain is wired to want to know how things function from the moment they are born. Kids apply and develop math principles like counting and sorting and problem-solving abilities that they will need in school in their daily lives.
Youngsters who attend ECD will better understand problem-solving and critical thinking skills and will be able to apply them in everyday situations. 
Self-control
Self-control refers to expressing and managing emotions appropriately, and it is critical for academic performance and overall growth.
Early childhood development programs teach kids how to work together, deal with frustration, and settle problems. Kids who are part of such programs will be better friends with their peers and be able to communicate their thoughts and ideas quickly. In addition, they will be more tolerant towards other people and create a healthier environment.
Self-confidence
Children who believe in themselves and feel capable are more willing to take on new challenges. Self-assurance is also necessary for dealing with social obstacles such as sharing, competing, and gaining new friends.
ECD programs aim to make children more self-confident through different activities to deal with various obstacles and solve problems. While facing challenges and solving them, kids will gain a sense of self-assurance and carry it throughout their lives.
Interested in pursuing a degree?
Fill out the form and get all admission information you need regarding your chosen program.
This will only take a moment.
Why Is Early Childhood Development Important?
Early childhood development (ECD) is a key in a kid's life since, during this age, they develop critical social and emotional skills. In addition, during this stage, children create a partnership between their parents, the teacher, and other peers. When early childhood development is successful, it establishes the framework for the child's education to continue. 
Best elements in an ECD program
A successful early childhood development (ECD) is more than just children's learning. It aims to systematically build a child's social, emotional, cognitive, and physical needs to place a firm and comprehensive basis for lifetime learning and well-being. In other words, ECD has the potential to develop compassionate, capable, and responsible citizens.
How does ECD affect a child's future?
After finding out why is early childhood development important, we need to understand how it affects a child's future. Early childhood development benefits individuals in different life domains, both short and long-term. Early childhood development programs can improve children's development and function as a preventive factor for the emergence of adult disease and impairment in the future. ECD can help children overcome adversity, promote their social and cognitive development, and give them an equal chance at school preparation and lifetime employment, income, and health. 
In addition, early childhood development programs aid in developing cognitive and emotional skills, self-regulation, and academic accomplishment. Other ECD benefits include reduced criminality, welfare reliance, child abuse and neglect, savings in healthcare expenses, and better jobs and greater wages for children engaging in these programs throughout their employment years.
Final Thoughts
Ultimately, early childhood development programs are a great choice of study for individuals who are passionate about dealing with kids and applying their skills to help them. By committing to a profession in early childhood development , you can assist young students in realizing long-term benefits, such as primary school achievement and possible lifetime earnings.