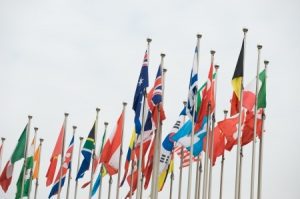 If you're an international student, we would like to take this opportunity to welcome you to the University of the Potomac. We understand that coming here to pursue your studies is a life-changing decision, and we would like to make it as easy as possible by providing you with these housing resources for international students.
235 Second Street NE
Washington, D.C. 20002
Catering to women ages 18 to 34, this residence hall offers single rooms with shared laundry facilities, bathrooms, library, living room and garden. This hall is located in the Capital Hill area, which is only around three miles from our campus. Breakfast and dinner Monday through Saturday are included in the rental fee, in addition to brunch on Sunday.
1825 R. Street
Washington, D.C. 20009
This residence hall contains dorm rooms that can accommodate between two and four students. Since ISH caters to people from across the globe, odds are you will have one or more roommates who are from a different country than yourself. Rental fees include breakfast and dinner from Sunday through Friday, and breakfast only on Saturday. One of the things that makes ISH unique is the fact that special events and tours are planned from time to time, allowing residents to spend time together and enjoy local attractions as a group.
3040 Idaho Ave. NW
Washington, D.C. 20016
Offering studio, one and two-bedroom apartments, Idaho Terrace is within easy walking distance of restaurants and shopping facilities. It's less than four miles from our campus, and easily accessible by bus, taxi or bicycle. This complex also offers a fitness center, community center, on-site laundry facility and covered parking spaces.
International students on F-1 and J-1 statuses may enter the United States up to 30 days in advance of the date on their DS-2019 or I-20 form in order to get settled. Make plans accordingly so you'll have plenty of time to look at these different housing options before classes start. For more information on housing for international students, contact us.
Interested in pursuing a degree?
Fill out the form and get all admission information you need regarding your chosen program.
This will only take a moment.