Regardless of the degree or program, you enroll in, writing research papers is inevitable. The process can seem daunting due to the time and effort it takes. But with the proper approach, you'll make it. 
This article will guide you on how to write a research paper perfectly, including how to write a thesis statement for a research paper, how to write a conclusion for a research paper, etc. More specifically, there are nine steps you need to follow to pave the way to a successfully written research paper.
But before that, let's learn what a research paper is.
What Is a Research Paper?
A research paper can be considered an extended version of an essay. The research paper aims to present your interpretation, argument, or evaluation. In contrast to essays, research papers are more complex and require deep research on a particular matter. Research papers are characterized by the inclusivity of the presentation of other scientists' opinions.
A research paper is more than a summary, collection of other sources, or literature review. At its core, the research paper analyzes and argues your point of view, further backed up by other studies. 
Completing a research paper is a challenging task. But, with our help, you can start and build your way to a good end. Let's get started!
How To Write a Research Paper
Writing a research paper sounds easy; you pick the topic, develop your argument, research what other studies have said, and conclude it. Those are the general rules. But writing a successful research paper requires you to be more attentive, consistent, and detailed. 
The following steps will guide you through a more detailed process of writing a research paper. 
Get familiar with the assignment
Writing a research paper takes more than just listening to the instruction while your professor explains. Because many students are not cautious enough to carefully listen and analyze every given step, they end up with a poorly graded assignment or, in the worst case, even fail. 
Spend some time reading every instruction, and when in doubt, ask questions! Professors are always open to answering any questions you might have.
Choose a topic for your research paper
Deciding on a topic is usually time-consuming since there are so many topics available. If you need help deciding on a topic, think about what you are passionate about, but always remember to stay within the lines of the instructions. When choosing a topic, keep the following in mind:
Choose a topic relevant to the length of the paper: If your professor has instructed a longer paper than usual, keep your topic broad, for example, "Internships." On the other hand, if it's shorter, try to narrow your topic to something more specific such as "Internship's impact on interpersonal skills."
Consider topics that allow you to discuss or analyze rather than summarize: If you're writing anything literature related, focus on how, for example, a particular scene leads to a specific theme. Avoid choosing a topic that plainly describes scenes or characters. 
Find a topic with many previous studies available: Since research papers mainly focus on your research, you must ensure plenty of studies can support your arguments.
Do the research and take notes
Now it's time to research what different scholars have written about the topic. Since this step requires a lot of reading and comprehension, it's crucial to know how to read scholarly articles effectively and efficiently. The pieces you will go through will be lengthy, and sometimes only a few parts within those papers will be helpful. That's why it is essential to skim and scan. 
Secondly, find reliable sources. Visit sites such as Google Scholar, and focus on peer-reviewed articles since they contain information that has been reviewed and evaluated. 
Next, keep track of what you have read so far. It's vital to save everything you have read and consider influential in one place. Instead of going back and forth between different sites, you can have everything in one place. You can bookmark the sources or link those sources to a document. That will save you valuable time when you start writing. 
And remember: always stay focused and within your topic area.
Formulate your thesis statement
Research until you reach your own opinion or argument on the topic, otherwise known as a thesis statement. A thesis statement is an introductory statement that puts forward your explanation or point within the paper. When formulating a thesis statement, remember the following:
Don't be vague.
Make a strong statement.
Make it arguable.
Checking in with your professor after you have developed a clear, persuasive thesis statement can be helpful. Ask them whether they agree your thesis statement is the right one. And if you get a positive answer, you're ready for the next step.
Create an outline for your research paper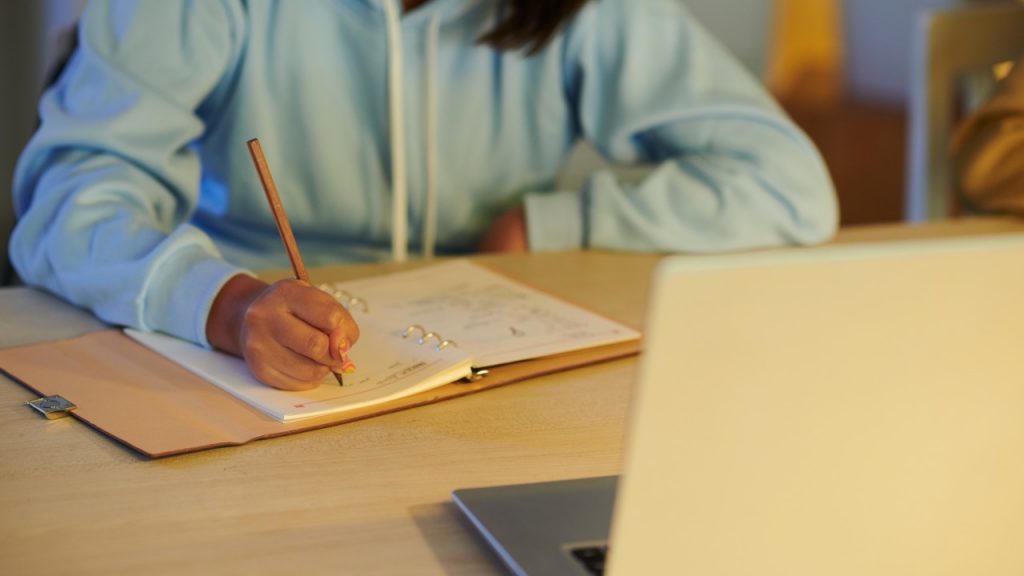 Even if it's not required by your instructor, creating an outline will help you greatly in the long run. A structure will simplify the writing process, regardless of length or complexity. It should contain detailed information for the arrangement of each paragraph and identify the smaller components per each paragraph in order, such as the introductory sentence and the supporting evidence. 
The outline will create a visual board and help you define what to include and where. And most importantly, in this part, you can identify possible mistakes and not have them in your drafts.
Write your first draft
And now you've made it to the real deal. The work you've done till this point matters a lot. If you succeed in having a good topic, a strong thesis with backup evidence, and an already structured paper, half of the job is already done—you just have to fill in the blanks at this point. 
As you first start writing, remember that this is the first draft. Trust your memory and avoid going between sources and your paper. This way, you can prevent plagiarism and be original instead. Start with the introduction and the body, and work through a conclusion.
Interested in pursuing a degree?
Fill out the form and get all admission information you need regarding your chosen program.
This will only take a moment.
Introduction
Introductions to research papers are always unique. It is the part where you set up the topic and hook your reader. Additionally, you must provide background to the existing research, position your approach, and put forward the thesis statement. Furthermore, you need to explain why your topic deserves immediate attention.
An introduction highlights all you've gathered from your research. While it may seem fine to write the introduction first, we suggest you focus on the body of the paper first. Then you'll find it simple to build a clear summary.
Body part
This is the longest part of the research paper. You are required to support your thesis and build the argument, followed by citations and analysis.
Place the paragraphs in a logical arrangement so each key point flows naturally to the next one. Similarly, organize the sentences in each paragraph in an organic structure. If you have carefully arranged your notes and created an outline, your thoughts will automatically fall into place when you write your draft.
Conclusion
After introducing your topic and arguing your points, the conclusion will bring everything together. Focus on developing a stimulating and informative conclusion. Make it possible for readers to understand it independently from the rest of the paper.
These are some of the suggestions that will lead to a well-written conclusion:
Be concise
Provide a clear summary 
Emphasize issues raised and possible solutions
Write your second draft
Usually, the first draft is followed by a second one. However, before proceeding with the process, highlight the errors and points you would prefer to avoid including in the final draft. With the help of a second draft, you will be able to notice mistakes and create a definitive outline for the final draft. Furthermore, you can communicate your ideas more clearly and effectively by creating multiple drafts.
Cite sources and prepare a bibliography
Citations are what characterize the research paper. The importance of citations lies in reliability: citing sources will make your writing more reliable. But how do you cite correctly? The problem is that there is more than just a set of rules. If your professor has set no rules, you can ask them. After being given the right instructions on what citation style to use, do plenty of research and make sure to cite correctly. 
Edit, edit, and edit some more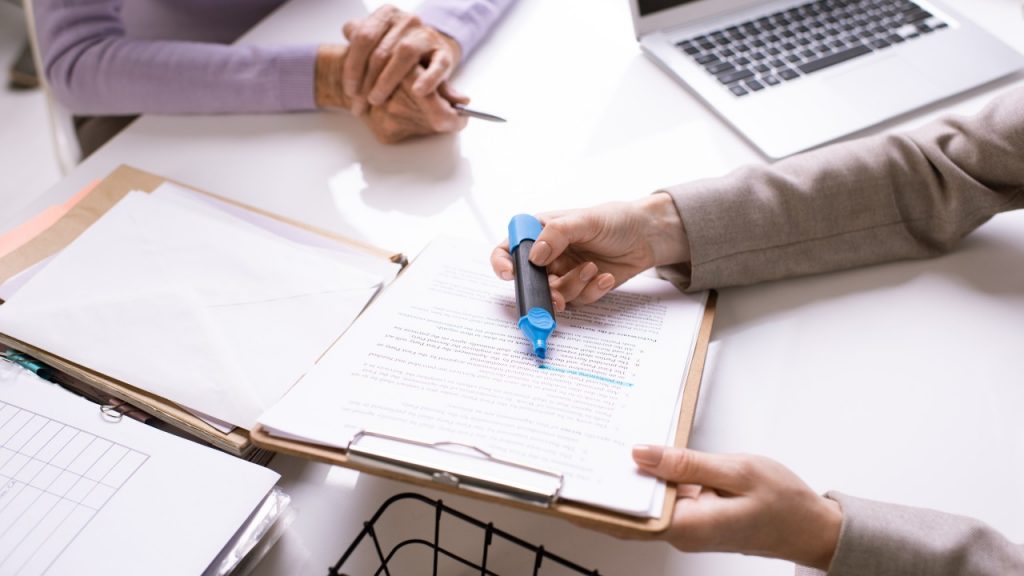 Now it's time to strive for perfection. Start editing with a fresh perspective. Firstly, focus on the content. It would be beneficial to create a checklist you can follow. You can produce a list that follows the instructions of your professor. If everything checks right, you can submit it. Otherwise, you'll need to work toward perfecting the paper. Here are some things you need to check: 
Are you within the lines of the assignment?
Have you achieved the right length? 
Do sentences communicate your ideas? 
Is the supporting evidence conducted correctly?
It is also crucial to edit for grammar. Plenty of online tools, such as Grammarly and Hemingway Editor, can help you during the process. You can also ask your peers to check it after you've done your part. Their fresh perspective will pick up on many things you might have missed.
The Bottom Line
Writing a research paper is one of the essential parts of academics. The process might seem straightforward, but there are many steps you should carefully follow. And remember: always stay on track with your progress; otherwise, you will get lost in tasks. 
We hope by the time you have read this guide, you've been able to pick up the essential parts. But if you haven't, you can go through it again.