There are many reasons to choose U.S. Universities above others if you want to invest in your education. With more than 4,000 colleges and universities, the range of choices in the American country is diverse, with many cultural and academic opportunities for international students. An additional advantage is that you will get to communicate with native English speakers, which is a great way to enhance your English speaking skills.
America is well known for having a different set of rules when it comes down to higher education. And you ought to research your college's regulations before deciding to enroll in one of them. So we have gathered some tips to ease the anxiety of your main question: how to survive in the U.S.A. as an international student? Read on and find out.
1. No universal system of college admissions
You will see for yourself that colleges differ when it comes down to the admission process. None of them has a uniformed way of asking applicants to follow a test-optional policy, submitting SAT/ACT scores, or elaborating their skills through essays. Be prepared for an extremely selective system that pays close attention to the details you provide in your application
2. Associate's degrees
In the U.S. Education system, there are two types of undergraduate degrees. A two-year degree is called an Associate's degree. There are different types of Associate degrees. Both the A.A. degree (or Associate of Arts degree) and A.S. degree (Associate of Science degree) are designed to prepare students to transfer into a 4-year college or university. Other Associate degrees, such as an A.A.S. degree (Associate of Applied Science degree), are designed to prepare students to join the workforce immediately following their two years of study.
3. Bachelor's degrees
The second type of undergraduate degree is called a Bachelor's degree, and it usually lasts up to 4 years. Over 2,000 colleges and universities offer four-year programs in which students earn a Bachelor's degree. The undergraduate bachelor's degree is typically comprised of 120-128 semester credit hours, 60 of which may be transferred from an associate degree at a community college.
During those four years of studying, you will be called a freshman, sophomore, or junior. What's exciting about the educational system of America is the curriculum of many undergraduate programs. Most of them are based on a "liberal arts" philosophy in which students are required to study courses from a range of subjects to form a broad educational foundation.
4. Master's degrees
The master's degree is the most frequently awarded graduate degree in the U.S., with 500.000 students earning it every year. There are many master's degree programs in the U.S., and students typically spend between two to three years studying to finish' grad school'. Some master's degrees can be earned within a year of studying; however, you are obliged to complete six to eight advanced courses and go through an intensive study project/thesis. This phase shapes your researching skills and prepares you well for the big world of employment.
5. Extracurricular activities
If there's one thing that is surely going to be appreciated both in your application process and once you're already enrolled in a university – that will be your engagement in social activities. Volunteer work, community work, participation in public events and debates, initiative-taking, and leadership skills; you are expected to have some experience with these sorts of activities and to keep doing so while studying. Ultimately, you will have to join a club, sport's team, or theatre – whatever it is that provides a sense of creativity to your daily routine.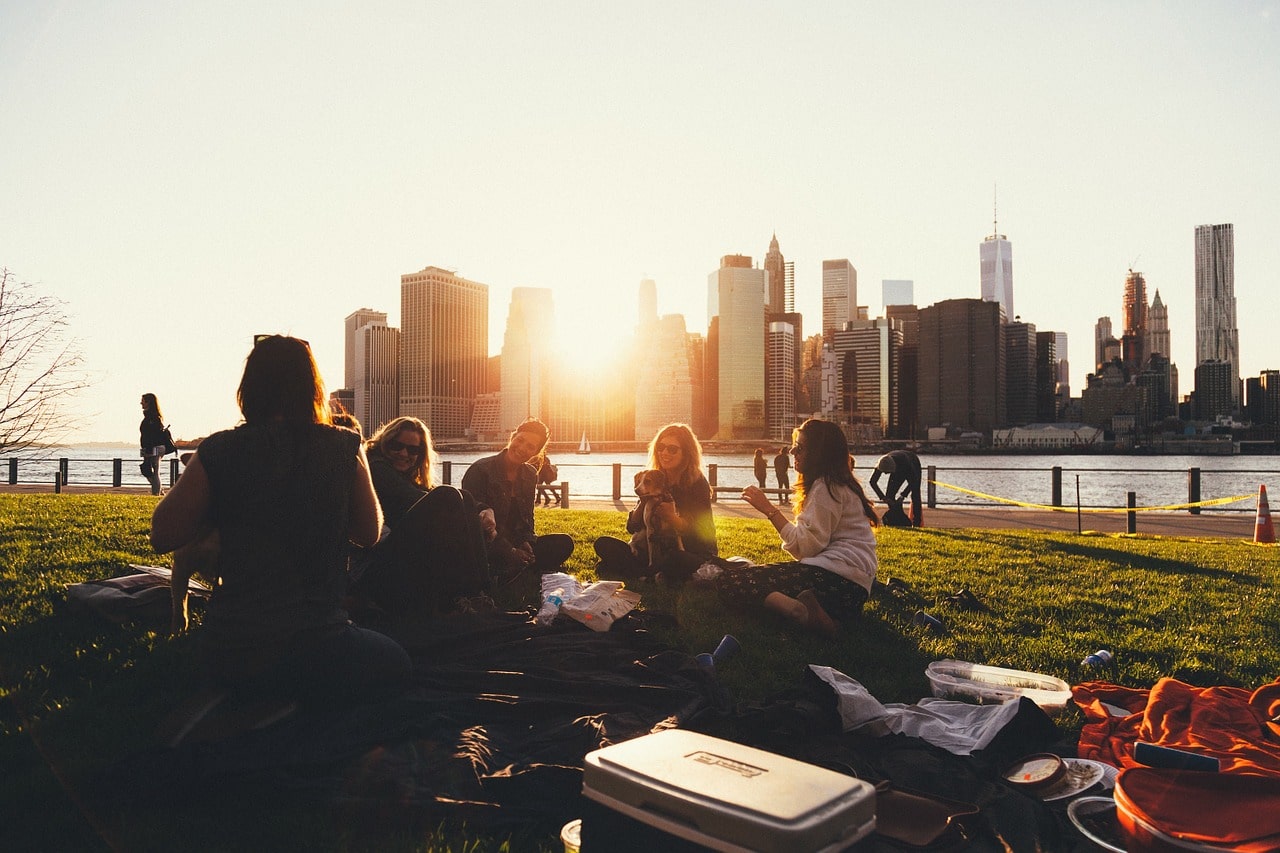 6. Expenses are not low
Unless you have earned yourself a full scholarship, bear in mind that the costs of studying in the U.S. are extremely high. Tuition in the U.S. is growing considerably— and that is something that can be identified as a worldwide trend. International students also often pay additional fees that local students do not pay for their education, not to mention all the added costs of travel and relocation. During your application, you will be required to prove to the university, to the consular officer, and perhaps to the U.S. Customs and Border Protection that you have sufficient funds to cover your living expenses and health insurance, as well as university's tuition and fees.
7. Accommodation options
Depending on your financial means, there are three accommodation alternatives that college students tend to follow:
a) On-campus dormitories
Once you enroll in a U.S. school, the Admissions Department or International Student Office will most likely send you a "pre-departure orientation" packet. Options for where to live are generally included in this information.
b) Off-campus apartments
Some U.S. schools do not provide on-campus accommodations for international students. However, an off-campus housing office will assist you in finding an appropriate place to live. Often, the office coordinates activities to help students find a compatible roommate to share expenses
Interested in pursuing a degree?
Fill out the form and get all admission information you need regarding your chosen program.
This will only take a moment.
c) Homestays
In a homestay arrangement, students are usually placed with an American family within 20 to 45 minutes from their campus. If you choose this option, you will have your own room, and meals will be provided.
8. Popular majors
Many students in the U.S. study Business Administration, Communications, and Social Sciences. STEM (science, technology, engineering, and mathematics) are also popular and generally considered to be more demanding.
It's important to note that degrees in the U.S. sometimes vary from degrees in your home country, even if they have the same name.
9. Ideal locations
Big cities in the U.S. like New York and Washington D.C. often attract international students. The city you study in is important for acquiring internships. If you study finance, for example, then you probably would prefer to study in Manhattan. But a political science major would have more resources in D.C.
10. The culture shock
Do not be surprised if you notice you're quickly overwhelmed with the new situation, mentality, and culture in the U.S. Of course, there are differences from every country compared to the other. Still, the adjustment with the American culture takes a whole lot of effort. Make sure to take your time, and socialize with locals every once in a while. They can brief you on how to handle most of the things while being an international student in the U.S.
American colleges are unique for several reasons. Before arriving as an international student in the U.S., it's important that you understand these differences and choose the university that fits you best. We hope we gave you a proper heads up so that you know what to expect upon moving to a whole new country.
To talk more about universities in the U.S., or anything else, please contact us. Thanks.