For those who have a deep-seated attitude, pursuing a doctoral degree can be a tough yet beneficial journey. Currently enrolled in a doctorate program means that a person has already scooched over college admissions, went through high stake tests and exams, and finished all those research papers and long hours spent in university libraries hitting the books. While studying for a doctorate entails asserting oneself to an extensive amount of quality time and money, its significance and purpose usually pave the way to a lucrative end.
After having finished the Master's Degree, students begin to think about their next step in their academic career. Then, paradoxically, while navigating through academia, they find themselves baffled by the immense terms and terminologies used to label specific degrees. Because the terms "Doctorate" and "Ph.D." are somehow interlocked and overlap, and because "PhD" is sometimes used inconsistently, it can lead to considerable confusion. Ph.D. vs. Doctorate? You might wonder what their difference is, and why they are important. Explaining what each of these terms stands for, the difference between them, and why they are valuable, can help you steer yourself down the right path from the outset.
Doctorate Degree vs. Ph.D.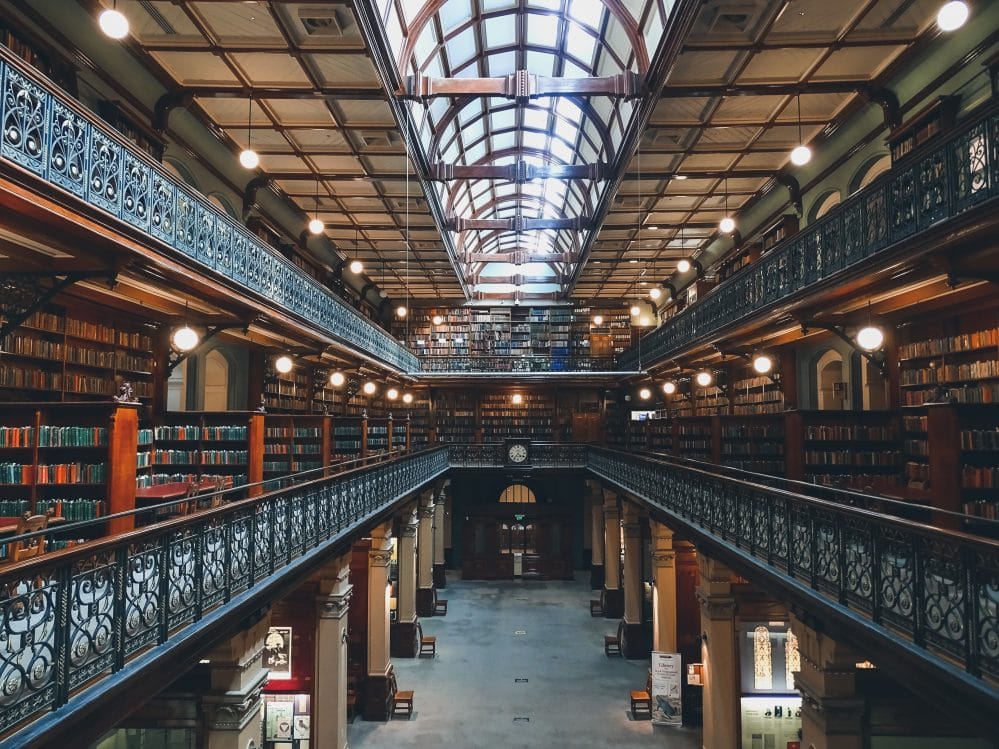 At first glance, it is pretty easy to confuse these two terms. But it is important for everyone to be able to make a distinction between the two. In this article, we will discuss the difference between Ph.D. and Doctorate in detail in order to get rid of any confusion you may have. In the academic world, the terms Doctorate and Ph.D. are currently used interchangeably. Both of them are the top cap of the ladder. However, a doctorate is mostly used as an umbrella term covering many fields ranging from professional degrees, humanities, and scientific disciplines.
A Ph.D. or Doctor of Philosophy, on the other hand, is a subcategory of a doctoral degree, it is much more distinct and clear-cut and is usually narrower in nature encompassing only humanities and scientific fields. In plain English, when someone says they are enrolling on a doctoral degree, it means they are doing a Ph.D. in a specific field. So, technically, in common parlance, there is no difference between the two terms.
But at the other end of the spectrum, one should be careful not to confuse a professional doctoral degree with a Ph.D. The former is more practical and is designed to prepare students to apply existing knowledge to find solutions to real-life problems and has a direct application to a particular profession.
A Ph.D. is theoretical by nature and is more academic and research-focused. it is often fixed on disseminating knowledge by conducting authentic research which means reviewing and identifying gaps in current literature and evaluating the relevance of existing and emerging theories within a particular field.
What Is a Ph.D. Degree and Why Should You Go for It?
Students who acquire a Ph.D. are justly proud — they wear it as a badge of identity in the academic elite. Traditionally, a Ph.D. was associated with teaching, which from Latin licentia docendi meant "license to teach". However, the concept of Ph.D. has been on shifting sands nowadays and has become a more general term that isn't necessarily confined to teaching only.
The Value of a PhD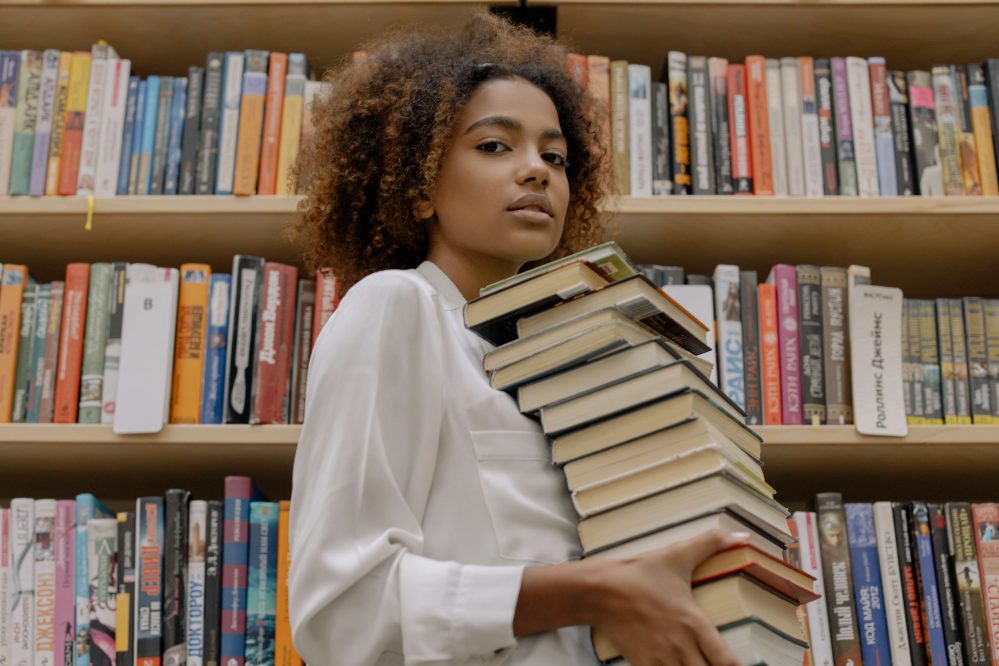 Obtaining a Ph.D. helps you capitalize on the emerging academic opportunities making you more easily identifiable to employers or businesses seeking to fill professional, higher-level job positions. Many of these career options, conversely, are not available to those who do not belong to the Ph.D. club. While pursuing a Ph.D. requires devoting a tremendous effort and time and making significant personal sacrifices pushing the boundaries of knowledge, it's all in service of the area of study you're most passionate and zealous about. Ultimately, once you've attained your Ph.D., you will have achieved the pinnacle of education— something not too many people have or are able to accomplish.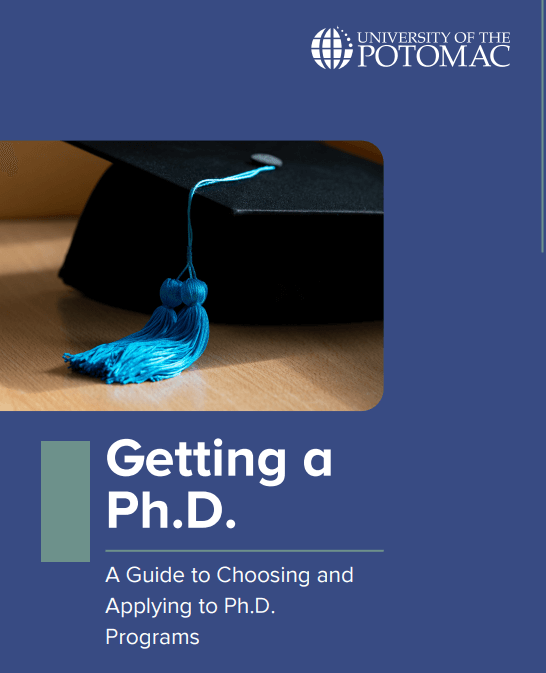 A Guide to Choosing and Applying to Ph.D. Programs
Learn everything you need to know about selecting and applying to Ph.D. programs. Learn tips and tricks for a successful application and find your ideal program today!
What Is a Doctorate Degree?
A doctoral or doctorate degree is usually the most advanced degree one can earn in an academic discipline. Many pursue a doctorate degree to increase their professional credibility, be acknowledged as an expert in a specific field, and improve their resume.
A doctorate degree is a graduate-level credential that is usually earned after multiple years of graduate school. Earning a doctoral degree requires a significant level of research and work. In order to get this degree, one has to research a subject thoroughly, conduct new research and analysis, and provide a solution or interpretation into the field. But what types of doctoral degrees are available?
Types of Doctorate Degrees
There are two categories of doctorate degrees: an academic degree and a professional doctorate degree. An academic degree focuses on research, data analysis, and the evaluation of theory. A professional doctorate degree, on the other hand, is considered a terminal degree, which means that one has achieved the most advanced degree in the field. This degree is specifically designed for working professionals who want to grow in their careers.
Professional Doctorate Degrees
A professional doctorate is designed for working professionals who have experience in the field and want to increase their knowledge, improve their credibility, and advance their careers. This degree focuses on applying research to practical issues, coming up with interpretation and solutions, as well as designing effective professional practices within a particular field.
Professional doctoral degrees include:
Doctor of Business Administration (DBA)
The DBA degree is ideal for students who already have a general business background and are interested in delving deeper into the practical and theoretical aspects that underpin business education. More to the point, in DBA you will develop the ability to solve real-life problems, discover the relevant expertise to innovate and uphold complex business issues and so much more. Upon completion, DBA students will possess enhanced leadership and strategic skills as well as the tools to propel their careers in today's marketplace. The Business Administration industry is keen on finding such graduates with business skills and this is indicated by the immense job positions currently available.
Doctor of Education (Ed.D.)
If you are interested in setting your eyes on creating lifelong learning among your students, making a positive influence in educational culture, contributing to the growing body of research in the education realm, or just enhancing your subject matter expertise, the Doctor of Education program ticks all the boxes. This degree maintains a rigorous approach in academic education that prepares graduates to showcase the skills and expertise to devise solutions in tackling the challenges in contemporary education practice and become transformational leaders in the industry.
Doctor of Computer Science (DCS)
The demand for computer scientists has reached its peak and it is among the most sought-after positions nowadays. With a degree in DCS, you will have the opportunity to design, apply innovative experiments, predict trends and, ultimately, develop a richer understanding and contribute to your area of expertise. After all, who doesn't want an exciting and financially stable career?
Interested in pursuing a degree?
Fill out the form and get all admission information you need regarding your chosen program.
This will only take a moment.
Doctor of Medicine (M.D.)
The Doctor of Medicine degree is designed to prepare you for various medical challenges in different settings nationally and internationally. This program will further develop your critical thinking and clinical reasoning skills required for safe, high-quality medical practices. It will also improve your leadership, communication, and teamwork skills for collaborative patient care.
Doctor of Optometry (O.D.)
This professional degree typically requires four years of study. It focuses on basic biological sciences such as anatomy and physiology, microbiology, neuroanatomy, and so on. This doctoral degree will prepare, educate, and train professionals to practice at the highest level of proficiency, professionalism, and integrity.
Doctor of Psychology (PsyD)
The Doctoral of Psychology degree concentrates on the clinical and applied aspects of psychology. This type of doctorate prepares students for professional practice and clinical placement. This degree will be highly beneficial when working directly with patients who need psychology services. In addition, this degree allows doctors of psychology to confidently function as researchers and clinicians.
How to Choose a Ph.D. Program?
Choosing a Ph.D. program can be pretty challenging; it is a big academic decision and investment that requires commitment and perseverance. But how can you pick the right Ph.D. program for you? Well, there are some tips to help you choose the best fit for your goals and preferences:
Think about the reasons why you want a Ph.D., what you expect to gain from it, and whether it is compatible with your professional goals.
Consider your research environment.
Take your time to research, compare, and consider multiple opportunities carefully.
Pick a subject that interests and motivates you but is also practical.
Ask your professors and other scholars in the field for advice.
All in all, the terms "Doctorate'' and "Ph.D." are in essence the same, which means all Ph.D. students are Doctoral students as well. On the other hand, earning a Ph.D. degree is no joke. If anything, Ph.D. students have the tenacity, patience, persistence, and years of hard work that you can vouch for. Ultimately, deciding what type of doctoral degree you should hop on, depends on your career goals, what you are passionate about and how you are going to achieve it.
Frequently Asked Questions
What is the difference between a Doctorate and a Ph.D.?
In academic contexts, the terms "Doctorate" and "Ph.D." are often used interchangeably, but there is a distinction. A Doctorate is an umbrella term covering a wide range of fields, including professional degrees, humanities, and scientific disciplines. A Ph.D., or Doctor of Philosophy, is a specific type of doctoral degree, typically focused on research and academic pursuits in the humanities and scientific fields.
Why should I pursue a Ph.D.?
Pursuing a Ph.D. can be a valuable endeavor, as it opens up academic and research opportunities, enhances your expertise in a specific field, and makes you more attractive to employers seeking candidates for high-level positions. It's a chance to push the boundaries of knowledge and become an expert in your chosen study area.
What are the benefits of a professional doctorate?
Professional doctorate degrees, such as Doctor of Business Administration (DBA) or Doctor of Education (Ed.D.), are designed for working professionals who want to apply research to practical issues in their field. These degrees can enhance your career prospects, leadership skills, and problem-solving abilities within your profession.
How do I choose the right Ph.D. program?
To choose the right Ph.D. program, consider your career goals, research environment, and personal interests. Take your time to research and compare programs, seek advice from professors and experts in your field, and ensure that the program aligns with your professional aspirations.
What are the main differences between academic and professional doctorate degrees?
Academic doctorate degrees focus on research, theory evaluation, and data analysis, often leading to careers in academia or research. Professional doctorate degrees are more practical, designed for working professionals, and concentrate on applying research to real-world problems within a specific field.
Can I earn a Ph.D. in any field?
Ph.D. programs are available in various fields, including humanities, social sciences, natural sciences, engineering, and more. However, the specific availability of Ph.D. programs may vary by field and university.
Is a Ph.D. a challenging journey?
Yes, pursuing a Ph.D. can be a challenging journey that requires dedication, patience, and years of hard work. It involves conducting original research, writing a dissertation, and often teaching or assisting in courses. It's a significant commitment, but it can be highly rewarding.
What are the potential career opportunities after earning a Ph.D.?
With a Ph.D., you can pursue careers in academia as a professor or researcher, work in research and development roles in various industries, or take on leadership positions in organizations. The specific career path will depend on your field of study and personal interests.