If you have a way with computers, an eye for solving problems and an interest in security, a career as a Certified Ethical Hacker might be for you. You can now put your tech skills to use and get paid for it. What's best is that you can get prepared and certified as a CEH within a year's period.
This article will tell you all you need to know about CEH certification, so keep reading to learn more.
What is Ethical Hacking?
Ethical hacking might well be one of the most critical roles in a company's information security. This makes certified ethical hackers the security guards of digital information. And with (non-ethical) hackers becoming smarter, ethical hackers are in high demand for preventing unauthorized access to sensitive information in many industries. Such can be government agencies, research and development laboratories, online commerce and retail, logistics and transport, healthcare, hospitality, and many other sectors.
In addition, there are several types of ethical hacking:
Hacking wireless networks
Social engineering
Web application hacking
System hacking
Web server hacking
Ethical Hackers Main Job Responsibilities
Simply put, the main job responsibility of an ethical hacker is to provide methods on how a company or organization can improve its computer systems. They also attend actual meetings and consultations with clients to discuss the current security system.
To prevent information from being stolen and abused by non-ethical hackers, professional ethical hackers must perform several actions. Some of them include:
Researching on the systems, network structure, and penetration sites of a company
Testing the system by conducting several penetration tests
Identifying and keeping track of the strong and weak points of a system
Evaluating a company's the security network
Providing suggestions to improve the quality of security systems
Reporting penetration tests results to the clients
Although it might look like a list of typical job responsibilities at first glance, ethical hacking is conducted through several stages. These stages include:
Planning and reconnaissance stage
Scanning stage
Getting access stage
Maintaining that access stage
Analysis and WAF Configuration Stage
White-Hat vs Black-Hat Hacking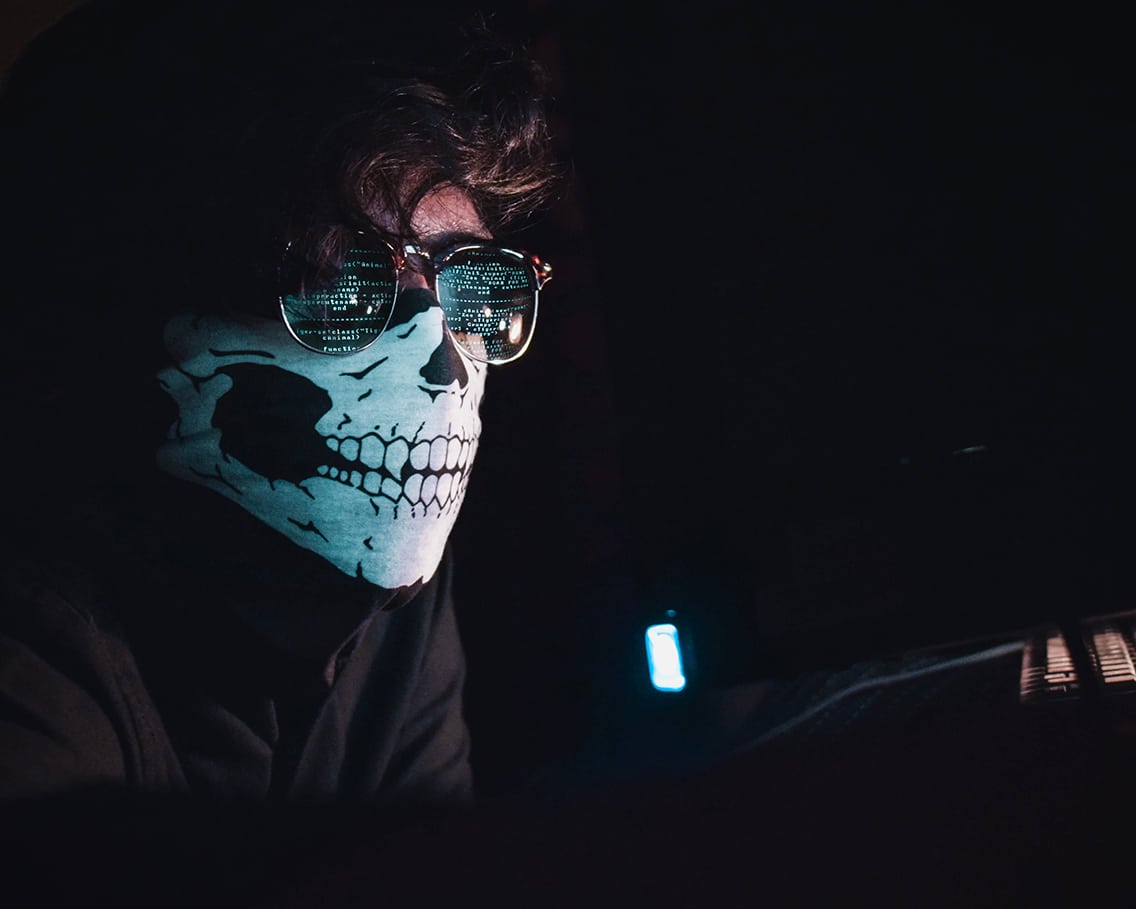 When one speaks of hackers, the general thought is they're speaking of so-called black-hat hackers. Black-hat hackers tend to use their computer skills in a malicious way to harm computer systems. On the other hand, white-hat hackers – or ethical hackers – use their computer skills to perform ethical hacking.
How to Become a Certified Ethical Hacker (CEH)
If you want to become an ethical hacker, you can gain all the necessary skills in a 12-month online course at the University of the Potomac.
The Certified Ethical Hacker program immerses students into an interactive environment where they will be shown how to scan, test, hack and secure their own systems. As system administrators, students are trained for careers defending against hackers on corporate networks.
Certified Ethical Hacker Certification Exam
University of the Potomac's Certified Ethical Hacker program prepares students for the EC-Council Certified Ethical Hacker certification exam — the industry standard for information security professionals. With this certification, you will begin to understand not only how a hacker thinks but also what tactics they use. You'll learn to deploy proactive countermeasures and stay ahead of information security developments and vulnerabilities.
This certification is a four-hour long exam with 125 questions. Although the questions are all multiple choices, it does not mean that you should take this exam lightly. It is an important exam designed to test your knowledge and skills in cyber security, such as information security threats, attack detection, and attack prevention. You need to score 70 percent and above to pass this exam.
The Certified Ethical Hacker certification exam is only one of the steps toward a CEH career. If you decide to expand your knowledge, skills, and career options, you can advance by getting a CEH Practical Certification.
The CEH Practical Certification is by no means an exam you can pass if you do not study systematically. It is a 6-hour exam taken after passing the CEH certification exam. It includes questions that test your knowledge and abilities in port scanning tools, wireless threats, WEB application security tools, communication protocols, and many others. The most difficult part of this exam is probably the limited time you have to complete its challenges, which are 20 in total.
Certified Ethical Hacker Online Course Modules
The expert instructor-led training modules at UOTP allow you to cover a range of topics at your own pace. They include:
Information Security basics
Types Of Attacks
Skills of an Ethical Hacker
Penetration Testing
Search Engines, Social Networking and Job Sites
Scanning techniques
Enumeration
Password Cracking
Trojans and Backdoors
Viruses and Worms
Sniffing Attacks and Countermeasures
Social Engineering
Denial of Service
Hacking Web Servers
Web Applications
SQL Injection
Hacking Wireless Networks and Mobile Platforms
Evasion techniques
Cryptography
Jobs for Certified Ethical Hackers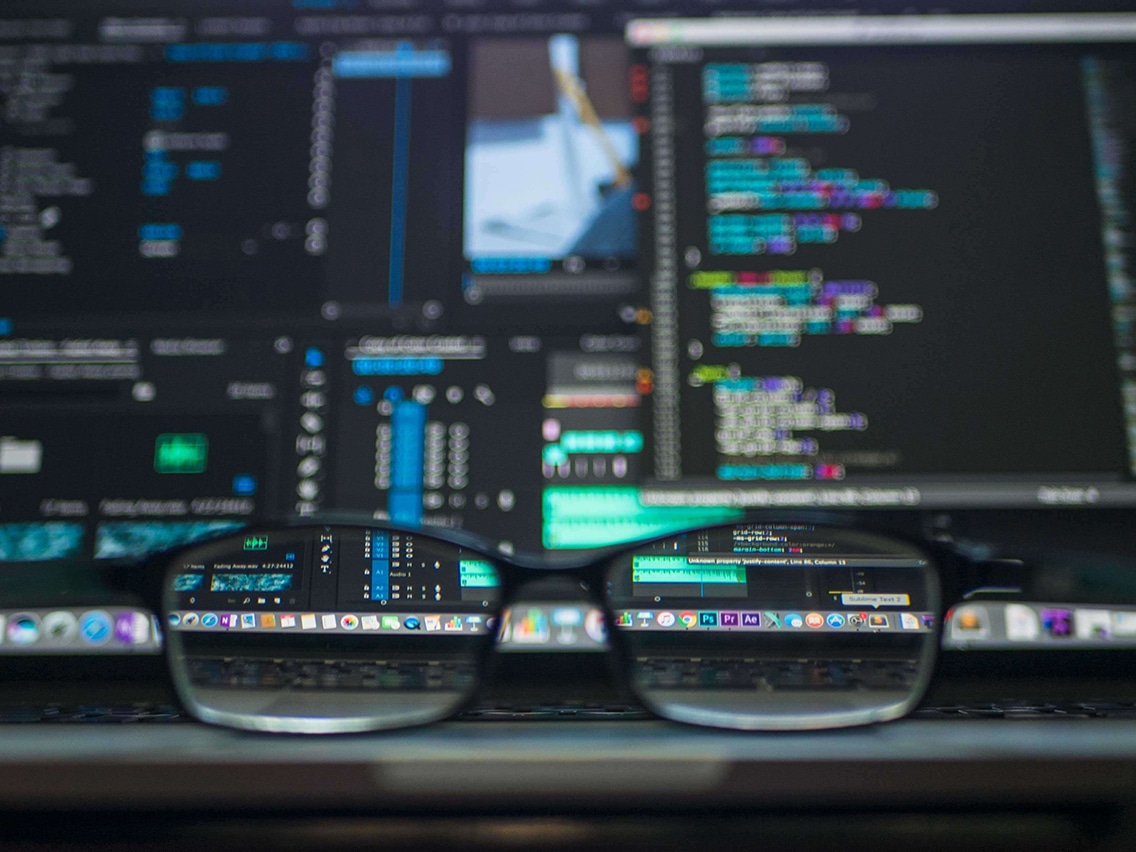 IT security is a fast-growing field, and its growth is showing no stopping. The U.S. Bureau of Labor Statistics (BLS) projects job growth at a rate of 28 percent for the decade ending in 2026. This field is showing the most potential for job growth from all other professions. Therefore, a CEH certification will never keep you unemployed.
Interested in pursuing a degree?
Fill out the form and get all admission information you need regarding your chosen program.
This will only take a moment.
With the practical advanced hacking skills you will gain in your training at Potomac University, you'll be prepared for entry into a job as:
a systems administrator,
a security auditor,
a vulnerability tester, or
a hacking tool analyst.
Once you've completed the Ethical Hacker program and certification, you can use the University of the Potomac's GradCast partnership to submit your resume to thousands of employers currently filling more than 12,000 computer and network support jobs.
Considering the fact that the IT job market is expanding day by day, besides the jobs mentioned above, there is a long list of other jobs a certified ethical hacker can get, the most common of them being:
Cyber defense analyst
Infosec security administrator
SOC security analyst
Junior penetration tester
Manual ethical hacker
Network security engineer
Solution architect
Cyber Security consultant
Security compliance analyst
Technology risks
Opportunities to find a high-tech job don't stop there. Add to your certifications with one of more than 100 technology-based Education 2 Employment programs offered through The Potomac Workforce Training & Development Center.
What Is the Salary of a CEH?
As Global Knowledge has found in their IT Salary Report where over 9,500 IT professionals were surveyed to make a comparison of various designations within the IT industry and their corresponding pay, the job of a CEH was among the highest paid.
According to PayScale, the total salary of a certified ethical hacker is approximately between $24,760 – $132,322.1, which makes the average $71,331 per year. As for who pays most, the United States Department of Labor reports that New York City pays out the highest average salary of $117,900, followed by salaries in California. Next come Massachusetts and Washington DC.
Whether you choose the career path of a certified ethical hacker or others, at the University of the Potomac, we're passionate about connecting you with affordable training programs for in-demand skills. Talk to a training advisor to get personalized assistance today at 1-844-­235-­9108 or trainingadvisor@potomac.edu