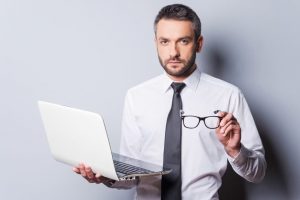 Cyber security is among the fastest growing job fields today. Individuals who are trained in cyber security are in demand now and will be for the coming years.
Similar to information technology, all businesses and governments need to invest in cyber security in some capacity. Organizations need to protect their data whether they're in the public or private sector.
The need for data protection has created plenty of job opportunities. According to a recent CIO article, the field of cyber security now has more demand for workers than any other area of IT.
"Experts in cybersecurity are among the most sought-after professionals in the tech sector, with demand for workers in that field outpacing other IT jobs by a wide margin."
Moreover, it's not just that there are plenty of jobs available, but there's also a wide variety of positions. Since all organizations need cyber security, there are several different job opportunities in the field. The National Initiative for Cybersecurity Careers and Studies lists many of them on its website. Here's just a short sample:
Chief Information Security Officer (CISO)
Computer Crime Investigator
Computer Security Incident Responder
Cryptanalyst
Cryptographer
Disaster Recovery Analyst
Forensics Expert
Incident Responder
Information Assurance Analyst
Intrusion Detection Specialist
Unlike computer science and information technology, cyber security typically isn't offered as an undergraduate degree program at many universities and colleges. Instead, the best option currently is for students to participate in a cyber security program and also have an IT background.
Since such programs are limited, graduates will have a considerable advantage over competing job applicants. Organizations in the public and private sectors want to hire people who are not just skilled with computers and data protection services, but also familiar with cyber security laws.
To talk more about career opportunities in cyber security, or anything else, contact us today.