Discover University of the Potomac
When?
Tuesday, September 23rd, 2014
4 PM to 7 PM
Where?
Washington, D.C. Campus
1401 H Street, NW, Suite 100
Washington, DC 20005
(McPherson Metro Station)
RSVP
202-274-1785 or 888-380-1192
[email protected]
We look forward to meeting you!
Come to University of the Potomac's open house to learn how you can complete your Associate's, Bachelor's or Master's degree on your schedule and with students like you! University of the Potomac offers diverse community of learners the flexibility and quality curriculum they need to advance their career. Visiting the campus is one of the best ways for prospective students to get a complete picture of our University and its resources. You can expect:
An informative admissions session
Discussions on financial aid and scholarships
Information on tuition
Refreshments, and much more!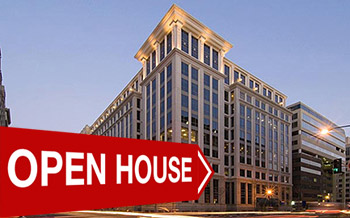 Interested in pursuing a degree?
Fill out the form and get all admission information you need regarding your chosen program.
This will only take a moment.