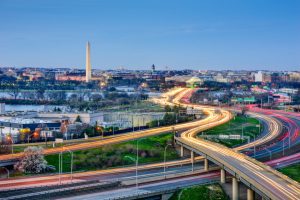 Attending university in Washington DC is an experience like no other. Your whole journey will be full of wonderful, once-in-a-lifetime opportunities that you will cherish forever.
Plus, Washington DC is perfect for those who want to get their foot in the door after they graduate.
We truly believe that living, working, and attending school in Washington DC is most certainly where you want to be while in college.
The University of Potomac is located right next to just about everything — you can even see the White House from our campus. But it's not just a location inside of the city, the university is part of the nexus of higher education and scholastic advancement.
Other advantages of living and attending school in Washington DC are:
– Proximity to all things cultural and educational. There is no shortage of things to do, places to see, and people to meet. When you have downtime from studying, all you have to do is step outside, pick a direction, and your destination will amaze and impress you.
– Students who have graduated from our university often brag about how much of a golden opportunity it is being in DC afterwards. The staggering amount of careers available for a graduate in Washington DC is truly unsurpassed by any other city.
– Students attending the University of the Potomac also have many possibilities involving their current status as well. Paid internships are available throughout the city for any student in any field of study that we offer.
Going to school in Washington DC is a guaranteed amazing experience in more ways than one. For more information on how we can help you, please contact us today.