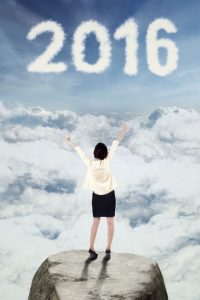 Where has the year gone?  Christmas items are already being sold in the stores. Before we know it, we'll be writing 2016 on our checks.  Another year is almost in the books.  When you sit down to enjoy your Thankgiving meal with your friends and family, it is a wonderful time to reflect on your life. As you consider the many blessings you are thankful for, you should also take the time to analyze your hopes and dreams.
Is there an opportunity you could create for yourself to improve your life? What would you like to be thankful for next year at this time? Perhaps you realize that you could fulfill some goals in your life by working toward earning your bachelor's degree.
If a bachelor's degree would help you succeed in life, we think there's no time like the present. Make a written goal today to apply for a university that will help you achieve your goal of earning a bachelor's degree. When you are writing out your New Year's Resolutions you can also begin filling out your FAFSA, taking those first important steps toward accomplishing your goal.
The University of the Potomac is an excellent place to continue your education. We are committed to supporting you in your educational goals. We offer the ultimate flexibility with online learning or on-campus classes. You can complete your degree online or in person, working at the pace that fits your life. Please contact us to find out about our application process and ask us any questions you may have.
Interested in pursuing a degree?
Fill out the form and get all admission information you need regarding your chosen program.
This will only take a moment.