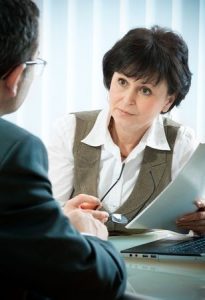 Having a professional career coach may help you gain new perspectives on your career and boost your confidence. What's more, a career coach may  result in improved productivity and satisfaction with life and work.
Donna Sweidan, a career coach with over 15 years of experience, recommends career coaching in the early years of college or immediately post-college, though she says career coaching can be beneficial for any stage of a person's career. Likewise, career coach and former CNN correspondent Gina London says anyone who is struggling from some aspect of their career can benefit from having a career coach's guide.
This being said, here are benefits you get from having a career coach.
1. An Objective Perspective on Your Career
It's helpful to have friends and family help you with your career, but because they've known you for a good amount of your lifetime, their advice can be slightly subjective. With a career coach, you'll be getting a completely objective perspective. Career coaching, after all, involves in-depth career research and complex psychological theory – both of which require objectivity.
Case in point, Donna Sweiden shares how giving her perspective had helped one of her clients advance in her job search:
A recent client of mine couldn't break the pattern of just submitting resumes to online job postings. After some prodding, she revealed that, because her parents both had bold personalities, it was her tendency to hold back. She struggled with being assertive, she was reluctant to ask for help and she was scared of rejection. I had to encourage her to develop the confidence that's essential for networking—the piece of the job search that she was avoiding.
2. Measurable Progress
A career coach doesn't just listen to your concerns. Rather, they give you tools, tips, and techniques to help you attain measurable results. This is what makes a career coach different from any other type of mentor: they don't just give you advice based on their own life experiences.
If you would like to learn more about the benefits of career coaching for your career, feel free to visit ourwebsite and/or contact us.
Sources:
1. "10 Things You Should Know About Career Coaching" (Forbes)
2. "The Case for a Personalized Career Coach" (Fast Company)
Interested in pursuing a degree?
Fill out the form and get all admission information you need regarding your chosen program.
This will only take a moment.