Nowadays, there are opportunities and options for everyone who wants to finish their higher education. Depending on the time, resources, and field of interest, there are degree, diploma, and certificate programs available for you to enroll on.
For example, if you're someone who wants to gain professional skills to make you more employable, however, you're looking for a cheaper, quicker alternative than a bachelor's degree, a certificate program is something you should look into. Also, if you already have a degree, but want additional knowledge for a career transition, a certificate is also a good way to learn new skills.
However, before you decide on enrolling in one, you should first understand what they entail, how long they last, and which certificate programs are the best fit for you. Read on to find these out.
What Is an Undergraduate Certificate?
Undergraduate certificates are academic awards that are given to students upon the completion of a short-term program that specializes in one area. These programs usually focus on vocational and technical training, but they can touch on other fields too.
It is worth noting that undergraduate certificate programs differ from traditional degree programs. They may contain courses from different fields put together to form a consistent theme or they could offer classes that all are focused on a specific academic or technical area. And, they are generally shorter and require less credit for completion.
To enroll in these programs, all you need is a high school diploma. Undergraduate certificate programs are tailored for students that wish to become proficient in a certain field, without having to put in more than a year for it.
General Certificate Programs
General certificate programs usually include short-term courses designed to give students a fast way into entry-level jobs or help with their advancement in business. They offer to help students develop skills like: accounts receivable and payable, office reception and administration, computer applications support, and computer security.
University of the Potomac offers these general certificate programs: Accounting Clerical Support, General Business, Information Assurance, International Studies, Network Security Management, Office Application Support, and Project Management.
General Business
General business is a perfect general business program for non-business majors. The purpose of this program is for students to gain fundamental knowledge of business matters. This will eventually help students of other disciplines land jobs that require these skills.
Information Assurance
This general certificate program offers vocational skills in technology but with a focus on information protection. The program will equip students with an understanding of computer networking design and skills that will help them ensure that an organization's data will stay protected.
Project Management
Project management is one of the most sought-after certificate programs. With this course you will learn everything there is to know about scheduling, planning, budgeting for, executing and reporting on a variety of projects.
Would an Undergraduate Certificate Be For You?
This certificate program is aimed at students who want to spend less time perfecting their knowledge in a distinct field. If you're looking for a technical job or want to specialize in a job title, then undergraduate specific programs are a great choice.
This program's coursework tends to focus on making students employable even without a degree, so it would be perfect for someone who is short on time but wants to enter the job market. However, that is not their only use. If you simply want additional knowledge for a chosen area, you can always get a solid foundation with an undergraduate certificate.
What Is a Graduate Certificate?
If you're looking for ways to broaden your knowledge and improve your work efficacy or simply transition to a new career, graduate certificates are your friend. These are certificates that are awarded upon the completion of short and specialized coursework, which can be finished in a year or less.
Their growing popularity is due to the changes in our lifestyle, and the changes being reflected in the job market, too. Whether they're worth it is a subjective matter that relies on your personalized needs.
To enroll in a graduate certificate program, you would at least need an associate's degree. These programs tend to focus on a specific industry or a job title and are oftentimes completed during the duration of a degree program.
Advanced Certificate Degree Programs
Advanced certificate degree programs are targeted at students who want to gain additional knowledge, either in their field or for a career transition. They provide a foundation in theory for working professionals who have at least an associate's degree.
University of the Potomac offers these advanced certificate programs: Business Accounting, General Management, Government Contract Management, Information Systems Management, Health Systems Management, International Business, and Network Security Management.
Business Accounting
This program is for students who enjoy working with numbers. Its purpose is to provide students with a thorough and broad understanding of accounting and its principles.
General Management
General management advanced certificate program is for people who want to master the skills needed to become a good manager. The program focuses on functions of management, business communication, and external factors affecting businesses.
Health Systems Management
The course of this program focuses on the evolution of the healthcare model and its general structure. Its goal is to provide students interested in a career in healthcare with the skills needed for transfer and retrieval in healthcare and managing data storage.
Would a Graduate Certificate Be For You?
With the job market requiring very specific skill sets, getting various degrees to suit it just because you want to transition into a new career can be nearly impossible.  A graduate certificate program is for you if you lead a busy life and loading your days with a second Associate's or Bachelor's program is a commitment you cannot make. Furthermore, getting a master's degree in your field of choice can be not only time-consuming but costly, too.
Although they don't provide the same extensive, in-depth experience as bachelor's or master's programs, certificate programs do equip you with professional skills set to make you more employable in your new prospective career.
Interested in pursuing a degree?
Fill out the form and get all admission information you need regarding your chosen program.
This will only take a moment.
Certificate Program Costs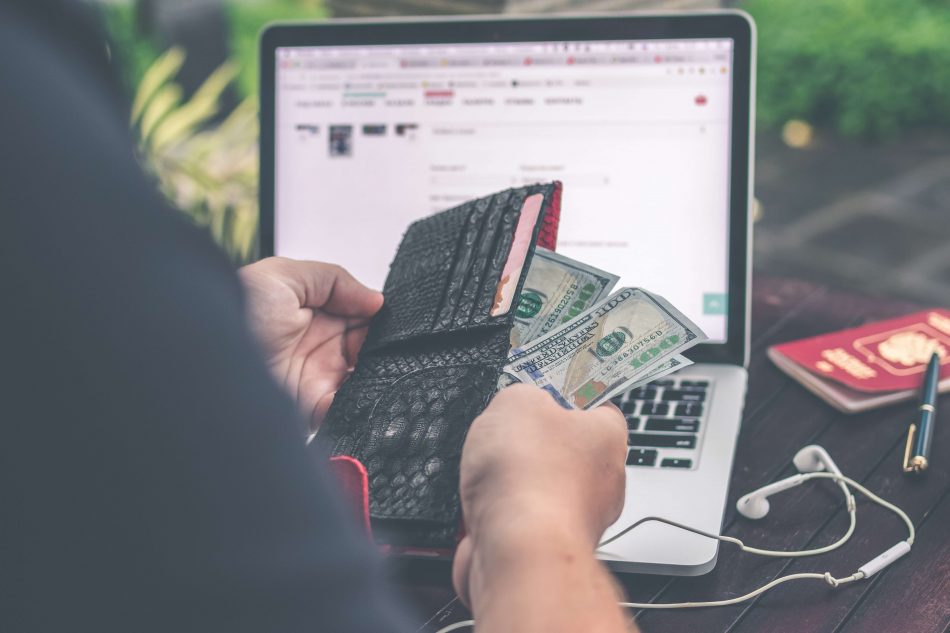 As an obvious deciding factor in today's decision-making, we have money.  Especially when it comes to higher education, for some of us, our income gets the final say. Certificates tend to be way cheaper options, with their average cost being around 5,000$ per program. This reasonable price even gives you the freedom to go for more than just one certificate.
Since certificate programs are not costly, they don't always allow you to qualify for student loans. However, the difference they make in your future income can be staggering. The boost in the salary being anywhere from 12% to 25%, which can help you with your financial situation once you receive the credentials.
Online Certificate Programs

The saying "Time is priceless" is not this widespread for no reason. Time management can be quite challenging, especially if you have to juggle between keeping a job, education and other obligations. As a young adult, you are probably struggling to maintain sanity between your responsibilities and me-time. If your agenda is already packed with to-dos, and you don't think you could manage to finish a certificate program, and even less time-consuming option is an online certificate program.
Online programs can be accessible to students any time and any place, which makes them flexible and light-weight to our calendar. With the way life is evolving into a spiral of action-filled days, their popularity is on the rise and many universities offer excellent online certificate programs. They're fast-learning and cost-effective, and allow you room to breathe and organize your time more freely which is what many people strive for.
Certificate vs. Master's Degree
As with any academic decision, you need to know where you want your career to go and whether you have clearly defined which career that is. It might not be wise to just follow courses with the hope of needing them later in life. It comes down to who you want to be professionally.
So, a good question to ask yourself is — what job do I want? The job market is colorful in its requirements, it makes it tough to know which academic steps to follow in order to be employable in your field of interest, without thorough research.
Master's degree benefits
Assuming you already answered that question, there are some jobs that will be more attainable with master's degrees and don't put much value in certificates. Such fields commonly belong to law, medicine, math, engineering, and science.  Not only is the acceptance rate of master's degree holders much bigger, but the increase in salary can also be from 10,000$ to 30,000$. That is a key factor for some people, as the ROI (return of investment) skyrockets and student debt is easily paid off in a few years.
Certificate program benefits
That being said, if you are pursuing a career in arts, public relations, media, journalism, business and such, certificates can act as a big boost to your resume. When it comes to these lines of work, you can outrank your competitors with programs that help you create a specific skill set for your current career. Sometimes holding a graduate certificate can prove more powerful for a certain job position that we desire, rather than a master's degree. This is due to the fact that certificate programs tend to focus on armoring you with a clearly defined expertise on a chosen subject. Whereas master's degrees are more general with their topics. With that, it is important to remember that job requirements vary on the employer, and specific research should be conducted before decision making.
All in all, whatever direction you decide your higher-education journey to go, it's good to know there are options. whether it is a (second) degree or an (under)graduate certificate, both open up great opportunities for you. Good luck on your academic endeavors!