The technology and computer sectors continue to flourish and adapt as the world becomes immensely digitized and cloud-based. As fraudsters become more clever, it's more critical to keep customers, networking, and the cloud safe.
What are computer science and cyber security fields of study, and how do they prepare professionals to help businesses in IT-related work?
Keep on reading and find out even more.
What Is Computer Science?
Computer science is a broad field of study encompassing technology, analysis, administrative tasks, video games production, and security. Some significant areas of study in computer science are computer networks and systems, artificial intelligence, database systems, security, graphic design and visualization, different languages of programming, computing, software engineering, and more.
What Is Cyber Security?
Cybersecurity is a branch of computer science that includes different programs of study in today's computer-dependent world. It uses technology, processes, and policies to prevent cyber assaults on systems, networks, programs, devices, and data. Its goal is to limit the threat of cyber assaults and secure systems, networks, and technology from unauthorized use.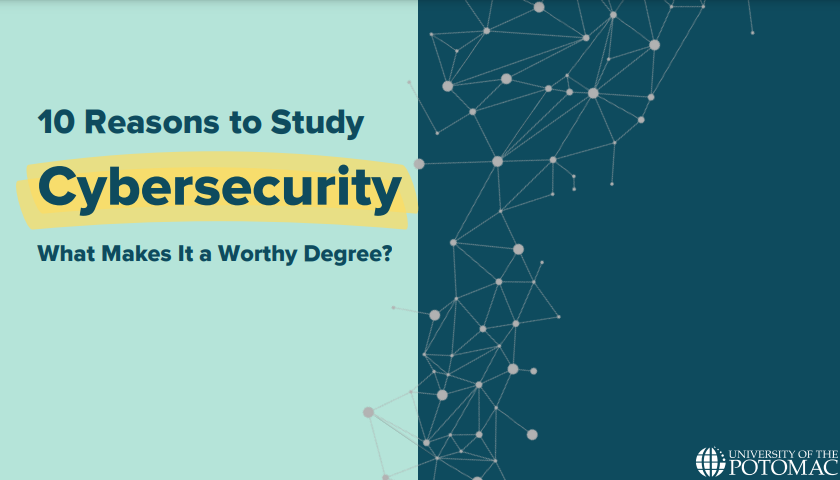 10 Reasons to Study Cybersecurity: What Makes It a Worthy Degree?
Education
Indeed, if you want to pursue an academic career in computer science or cyber security, you can stretch your career path by setting the right first step. Such a step means enrolling in formal education for each respective field.
Bachelor's degree in computer science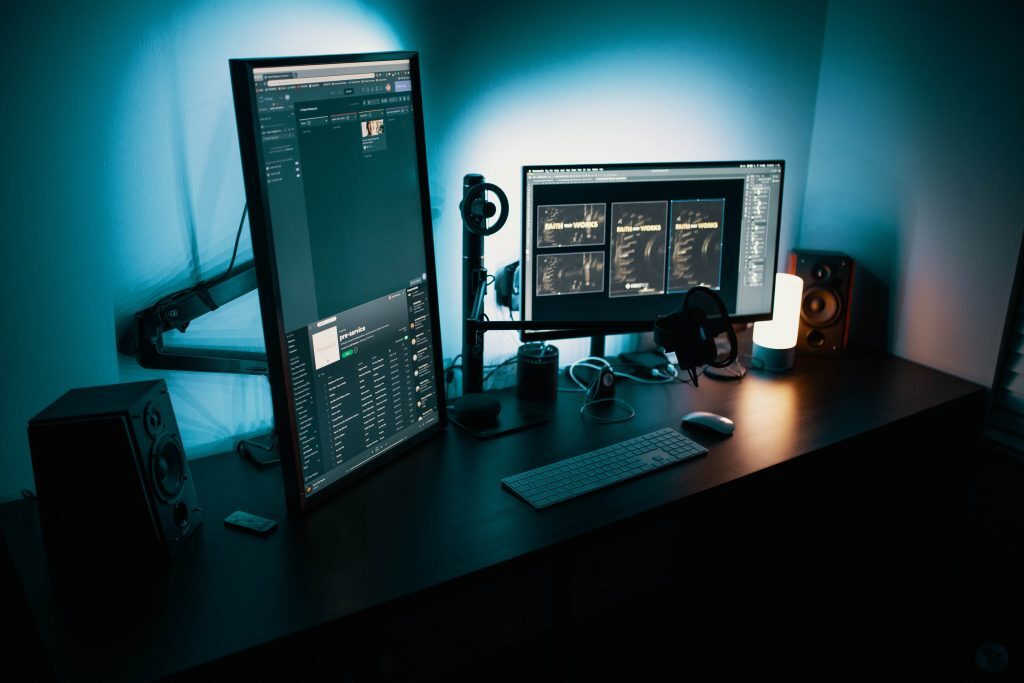 Studying computer science means an opportunity to learn more about computational thinking: presenting a problem and designing a new option for a computer to fix the issues. Introductory courses in computing and software, databases, networking, and security help students develop these skills. Business planning, system monitoring, coding, and data management are among the skills they learn.
A graduate degree of science in information technology or cybersecurity management may be pursued by those interested in pursuing a leadership role in computer science.
Specialization in cyber security
Programming, virus and intruder detection, hazard assessment and prevention, and incident handling are all skills that cybersecurity students learn. A bachelor's degree in computer science is usually required for those interested in cybersecurity.
Students can further their cybersecurity education by getting a master's degree in cybersecurity administration that prepares graduates to detect threats and risks, establish preventive measures, and develop enterprise security controls. A master's degree in cybersecurity can lead to a variety of opportunities.
Roles & Responsibilities
Identical with those who engage with computer science or cybersecurity, you hold different roles and responsibilities. Here are some of their duties:
What does a computer scientist do?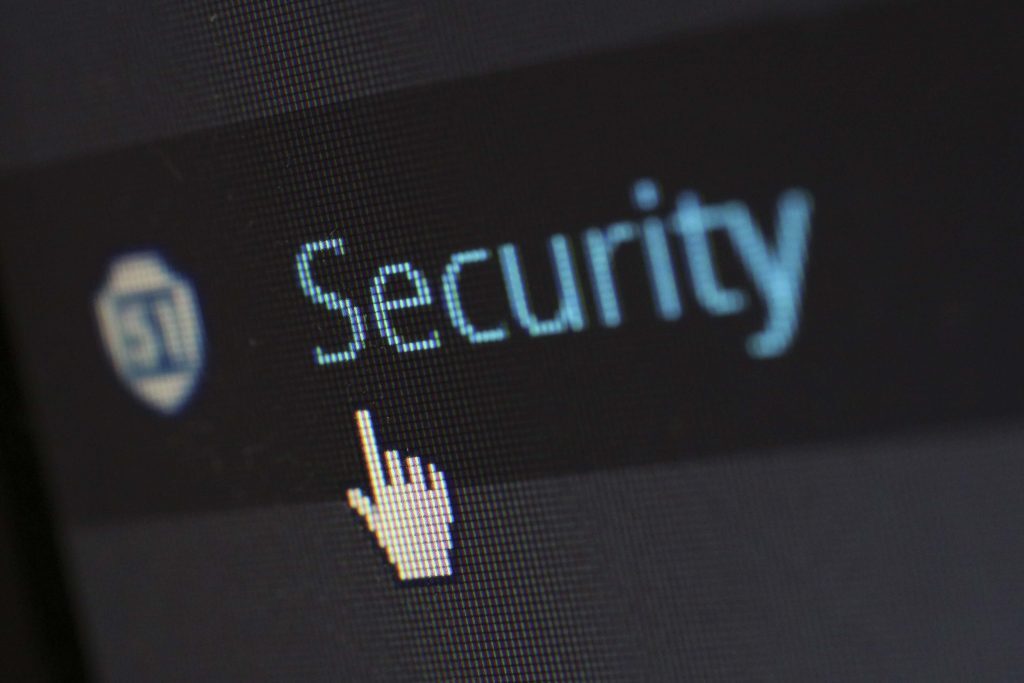 While other employees at a software company may be developing today's technology, a computer scientist is pondering how to advance that technology sustainably and efficiently. Software development companies frequently hire computer scientists. Their responsibilities include developing new hypotheses on technological advancement. Computer scientists can also work as software engineers or IT consultants. They might also be able to get work at universities or research companies.
What does a cyber security engineer do?
Cybersecurity engineers safeguard companies from cyber threats and attacks. Any company associated with critical equipment requires at least a few cyber engineers familiar with both the operational and information technology that applies to that enterprise. Graduates holding a cyber security degree are expected to work in high-demanding cyber engineering and security roles in energy, healthcare, and maritime transportation.
Job Outlook & Salaries
The job outlook for computer science and cyber security professions is becoming more in demand and promising every day. It is pretty widespread, and those with a computer science degree can find various intriguing and profitable jobs.
Computer science jobs
A bachelor's degree can lead to various jobs, such as system, networking, database administrator, system administrator, developer, or engineer. Workers who know how to design and update software are precious in today's economy, making computer science an increasingly popular profession among those seeking a well-paid occupation after graduation.
A computer science degree is a significant benefit in the following jobs:
Engineer in machine learning
Engineer in artificial intelligence
Analyst (business)
Officer in charge of information security
Engineer for cloud computing
Professor of computer science, computer scientist, or computer scientist researcher
Engineering manager/data scientist/database administrator/data scientist/data scientist/data scientist/
A full-stack developer
Analyst for information security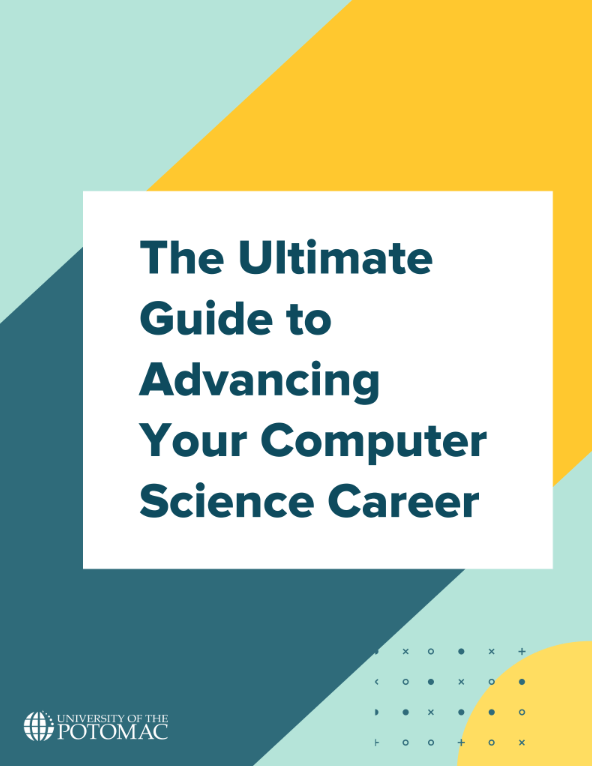 Download Our Free Guide to Advancing Your Computer Science Career
Learn everything about computer science and its impact on the world, why you should pursue a career in it, and how you can do that, including the opportunities here at UOTP.




Cyber security jobs
Network protection, cybercrimes, critical analysis, and symbolic logic are the topics they study. Intelligence agent, cybersecurity administrator, and counterterrorism analyst are just a few of the jobs available to graduates with a bachelor's degree in cybersecurity. Master's degree holders can work in management positions such as IT administrator or lead computer programmer.
Interested in pursuing a degree?
Fill out the form and get all admission information you need regarding your chosen program.
This will only take a moment.
Computer science vs. cyber security salaries
The career prognosis for computer scientists is bright and promising because computer science is a developing field that shows no indications of slowing down. The area is expected to increase by 19 percent between 2016 and 2026, substantially quicker than average for all occupations. According to the US Bureau of Labor Statistics (BLS), the median wage for a master's degree holder was $118,370 in 2017. According to the BLS, companies, and businesses struggle to recruit experienced IT professionals, which is good news for computer scientists.
According to the Bureau of Labor Statistics, a 28 percent rise in employment for cybersecurity professionals was predicted between 2016 and 2026. According to the BLS, high-ranking information management administrators had a median salary of nearly around $142,000 in 2017. Also, cybersecurity professionals with a bachelor's degree earned more than $98,000 in 2017. Between 2016 and 2026, this field is expected to add 44,200 new employees, which is a respectable increase.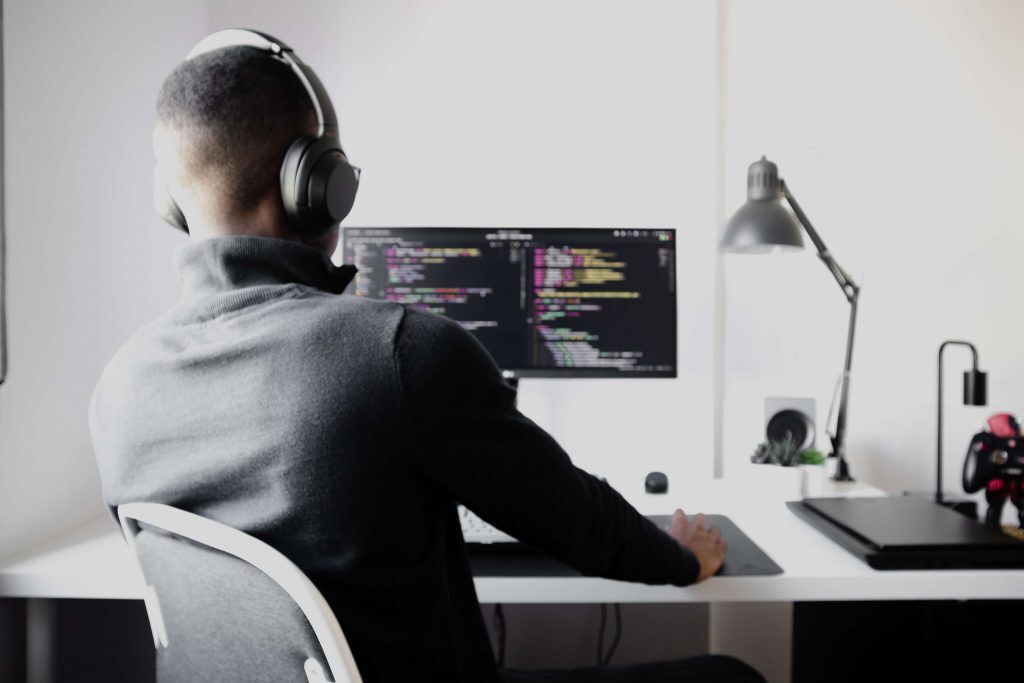 The Future of Computer Science & Cyber Security
Computer science and cyber security have e a bright future ahead of them. Computer science is a required field for future professions worldwide because of the fast-changing connected environment. As cyber threats increase, so does the need to prepare professionals who will protect companies, institutions, and organizations from cyber attacks. All professionals will easily accommodate themselves in academia, research, industry, government, and private businesses.
Final Thoughts: Which One to Choose?
If you are considering a career in information security, you are probably asking yourself whether you should study computer science or cyber security. The world of cyber security is expansive, and many people would like to join it. The good news is that you have options. You can choose to work as a software engineer in computer science, or you can work as a cyber security specialist.
Both roles are highly sought and will be among the highest-paying jobs in the upcoming years. Whatever your decision, it is essential to be professional and persuasive in what you do, so work hard and get the best out of it.