For years now, technology has been revolutionizing our lives. Every aspect of our lives has been made easier, faster, better, and way more fun. Yet, all these technological advancements weren't made by themselves, there is somebody behind them. Well, this somebody certainly has knowledge of computer science and that it entails.
Almost all modern technologies that have been launched during the years are directly or indirectly determined by the applications of computer science. Do you want to have an impact on current technology? Then getting an undergraduate or graduate degree in computer science is the right choice for you.
Do you still have suspicions about whether you should go for it?
Let us clear them all for you by showing you why getting a master's in computer science is worth it.
Benefits of Master's in Computer Science
The benefits of a master's in computer science are many. Here take a closer look at them.
A steady job growth
Job stability is one of the main benefits of earning a master's in computer science. Who wouldn't want to know if they're entering a stable and growing industry? Well, probably no one. Everybody wants to make sure that they won't have to worry about changing careers every 5 years, and in case they're out of a job to easily find a replacement. It seems like the computer science field offers all these opportunities.
According to the Bureau of Labour Statistics, computer science jobs could experience a growth of 15% between 2019-2029. An increase much faster than average. Certain jobs within the field might even experience higher growth than others. Wall Street Journal claims that there are many unfilled positions within this field as there aren't many qualified candidates out there. With a master's degree in computer science, you can help fill this employment gap once and for all.
More career options to choose from
You can always land a job in the field of computer science even with an associate or bachelor's degree. Typically, these jobs are entry-level jobs that bring entry-level salaries. If you see yourself climbing the ladder of computer science then it's most likely that you need to also get an advanced degree which in this case is a master's degree. With this qualification and the experience you'll gain over the years on the field,  you'll be able to earn placement in senior-position jobs such as computer and information systems manager,  computer and information research scientist, and countless others.
Competitive salaries
One of the main reasons why people choose to advance their education is the high salaries they can command. As we know, higher levels of education correspond to higher wages. According to the Bureau of Labor Statistics, the average median weekly earnings for an individual with a master's degree are $1,497, whereas those with a bachelor's earn $1,248. This in a way confirms the lifelong belief that you'll earn more with a master's degree whatever industry you're in.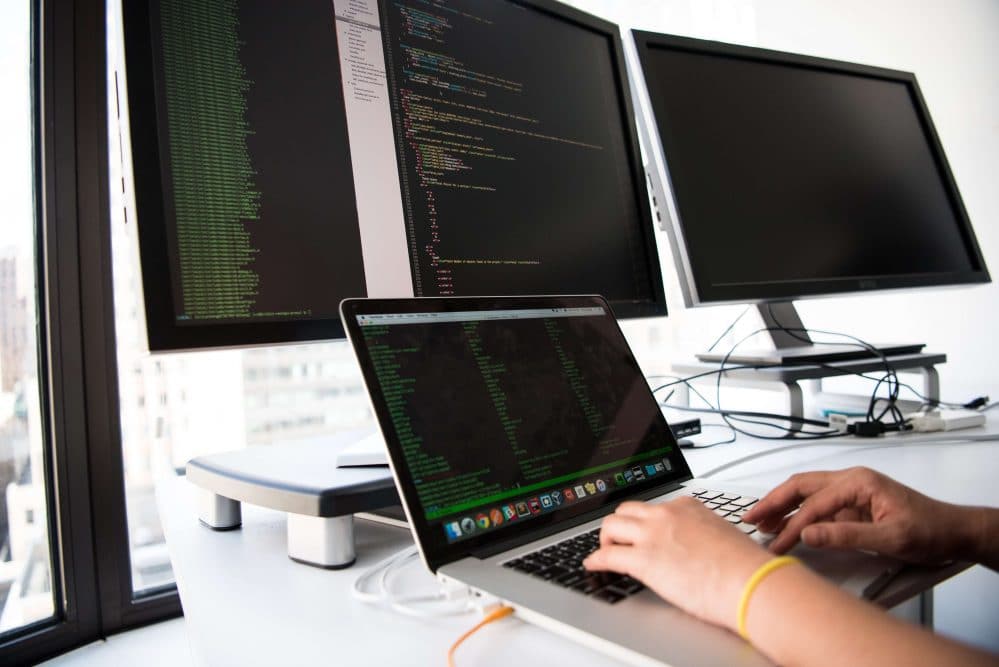 A fast return on school investment
Most students that get in the journey to obtain a particular degree, get student loans to pay the school fees and tuition. However, due to many not being able to find well-paying jobs, they spend years on end until they pay off their student loans.
According to research done on this subject, more than 60% of student debt borrowers are expected to pay their debts in their 40s.  However, this is completely different for those that earn a master's in computer science. According to Payscale, those who hold a master's degree in computer science earn a six-figure salary. With this kind of salary, we're pretty sure that you can pay your student loans within a timeline of five years or even less.
A strong foundation to work in many industries
Getting a master's degree in computer science means that a range of work possibilities will be offered to you in your future. Software engineers, computing teams, and many others that are a crucial part of every industry out there, and won't be limited to a particular sector. You could work at the corporate level, sports, music, food industry, and plenty of others.
A broader network
The master's degree is known for its impact on students building and maintaining great network circles. Many people create contact while they're students at this level of education and continue to have contact once they're out of there.
Why does this happen? – you might think. Well, the answer is simple.
A master's degree program gathers people who are really interested in that particular field. Also, you'll get to spend quite some time with them working in group projects and seminars.  It's pure psychology, people who share common interests and spend more time together have more chances of maintaining that friendship. It goes without saying, that these connections you create during your academic years will prove useful in the years to come.
The opportunity to specialize in a particular concentration
One of the many good things about graduate school is the opportunity it gives to specialize in a particular concentration. For those that are interested in developing a career as a specialist, this is their best chance. Computer science includes many specializations like artificial intelligence,  bioinformatics, software engineering, mobile and web computing, computer and network security, and countless others. You'll have a wide list of specializations to choose from. Not only will you become an expert in a certain area but also you'll earn an increased payroll.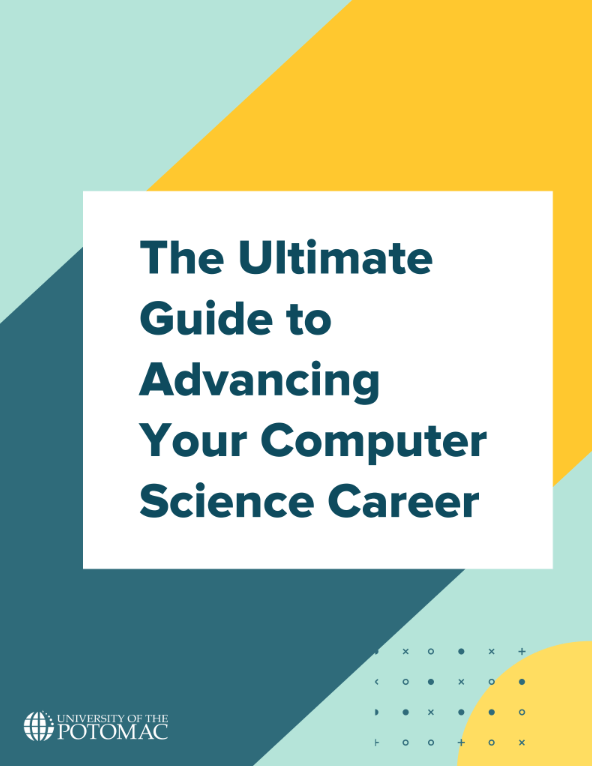 Download Our Free Guide to Advancing Your Computer Science Career
Learn everything about computer science and its impact on the world, why you should pursue a career in it, and how you can do that, including the opportunities here at UOTP.




What can I do with a master's degree in computer science?
A master's degree in computer science is the key to a plethora of positions in the field you most probably were not qualified for before. Thanks to the new skills and knowledge you obtain through a master's program, you can easily advance your career by applying for and working in one of the following positions.
Software developer
Software developers are professionals responsible for designing, programming, deploying, and maintaining software programs using various skills and tools. They write codes in order to build different online software applications and engage in many day-to-day tasks that require them to be skilled in more than one programming language. Some of the responsibilities of software developers include:
Developing software applications per the client's requirements
Testing software
Upgrading existing software
Writing thorough reports about their work
Mobile app developer
Mobile app developers have responsibilities quite similar to software developers, with the main difference being that they primarily focus on mobile applications. They use programming languages to design, write code, and develop applications that work with different mobile operating systems such as iOS, Android, Blackberry OS, Windows Mobile OS, etc. Some of their day-to-day tasks include:
Working on new features for existing applications
Monitoring the entire application development process
Creating cross-platform applications for different mobile operating systems
Conducting software testing and analysis
Computer network architect
These professionals work with various data communication networks as they help design, build, and maintain anything from small intranets to expansive cloud infrastructures. They are well aware of the company's plans and objectives and monitor all performing networks within the company to assess the company's future needs and help achieve its goals. Some general duties of a computer network architect include:
Interested in pursuing a degree?
Fill out the form and get all admission information you need regarding your chosen program.
This will only take a moment.
Designing and implementing data communication networks
Supervising the implementation process
Maintaining and repairing network equipment
Upgrading the hardware and software as needed
Computer and information research scientist
Computer and information research scientists are responsible for looking into new innovative ways to use technology. They are employed in various fields, including business, medicine, and science, to analyze and work together with engineers to solve complex computing problems. Some of their daily tasks include:
Designing computers and the software that runs them
Analyzing problems and creating solutions for computer hardware and software
Applying theoretical expertise to develop and apply new technology
Conducting logical analyses of technical issues so they can formulate mathematical models of problems for solution
Database administrator
Database administrators are vital to organizations that use database management systems because they ensure the applications run smoothly and employees have uninterrupted access to the data. These professionals are responsible for all operations related to implementing and maintaining a safe database environment. Some of the responsibilities you would have if you pursue a career as a database administrator are:
Designing, setting up, and maintaining the IT infrastructure that gives applications access to the database.
Establishing policies related to the management and security of the database system
Conducting root cause analysis and troubleshooting
Backing up the database
Through a master's degree in computer science, you have the opportunity to specialize in a particular concentration that interests you. Some of the most common scientific computing concentrations are related to advanced physics, mathematics, and geographics. It is best to consider the computer and technology area that you want to work in and pick a concentration that will help you prepare for the related positions.
Where Can I Get a Master's in Computer Science?
One of the first steps in determining whether or not getting a master's in computer science is worth it is to know if you have many college options to choose from. Luckily for you, this particular program is a quite popular program and many universities across the country provide it. Not only the undergraduate program but also the graduate program in computer science.
You'll also have the chance to choose whether you want to earn it in the old-fashioned way (i.e brick and mortar education) or online. The University of the Potomac is one of the American universities that offer online education in computer science, both bachelor's and master's programs. What more could a student want than to get educated in a field that is so prevalent, at their own pace, in one of the renowned universities in the U.S.?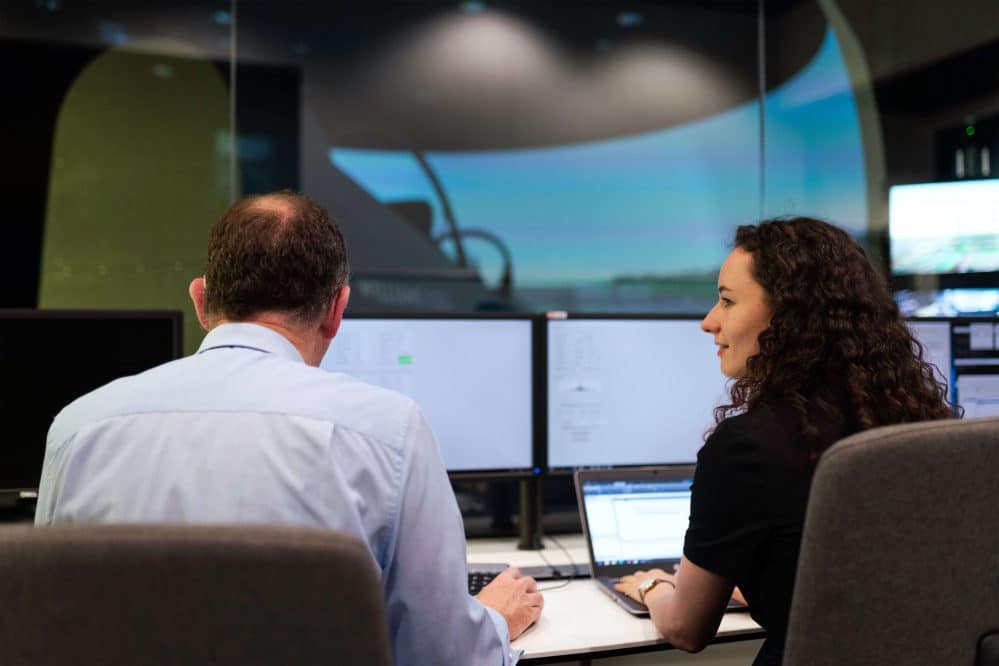 How Much Does It Cost to Earn a Master's in Computer Science Degree?
Knowing how much you'll have to invest in your education is quite important. Especially when you aren't sure if you want to choose a particular program. In this case, the tuition and fees for a Master's in computer science might change from university to university.
Another factor that might determine the cost is whether you're an in-state or out-of-state student. Out-of-state students always pay higher tuition in comparison to the in-state ones. The University of the Potomac is one of the most affordable universities in the country and because of its low costs, it was ranked 8th on the list of most affordable online colleges.
How Long Does It Take to Get a Master's Degree in Computer Science?
Generally, most master's degrees take from one year and a half to two years to finish. The same situation is with a computer science degree. However, it depends on whether you're choosing a full-time, part-time, or accelerated program. A full-time master's in computer science takes two years to finish, a part-time program takes three to five years, and an accelerated program makes it possible to finish within a year.
Is a Master's in Computer Science Right for You?
Although a master's degree is not the only way to be successful in the field of computer science, it still is a safe and promising path to follow toward it. If you are unsure whether such a degree is right for you, take some time to consider all that the degree offers you and how well they fit into your vision of your future. If you are seeking higher-level positions in the computer science field or other related areas, we encourage you to take this next step.
Keep educating yourself and working for your dreams! It will all be worth it in the end.
So, Is a Master's in Computer Science Worth It?
Well, we presented all the facts needed to come to this conclusion. Now it's your turn to think about what makes a Master's in computer science worth it for you? Is it the job opportunities, the high salaries or is it another factor? Whatever it is, the computer science program here at the University of the Potomac is ready for you. All you need to do is fill out the application.