Teaching is a rewarding and fulfilling profession for people passionate about sharing their knowledge with others. If you have chosen teaching as your profession and want to enter this field, you'll have to make one of the first considerations is which students you want to teach the most. If you've always had a soft spot in your heart for younger children, your options narrowed down to two pathways: early childhood development vs elementary education.
If you want to learn more about these two teaching options, read this guide as it elaborates on the differences between early childhood development and elementary education, answering one of the frequently asked questions, "What grades can you teach with an elementary education degree?"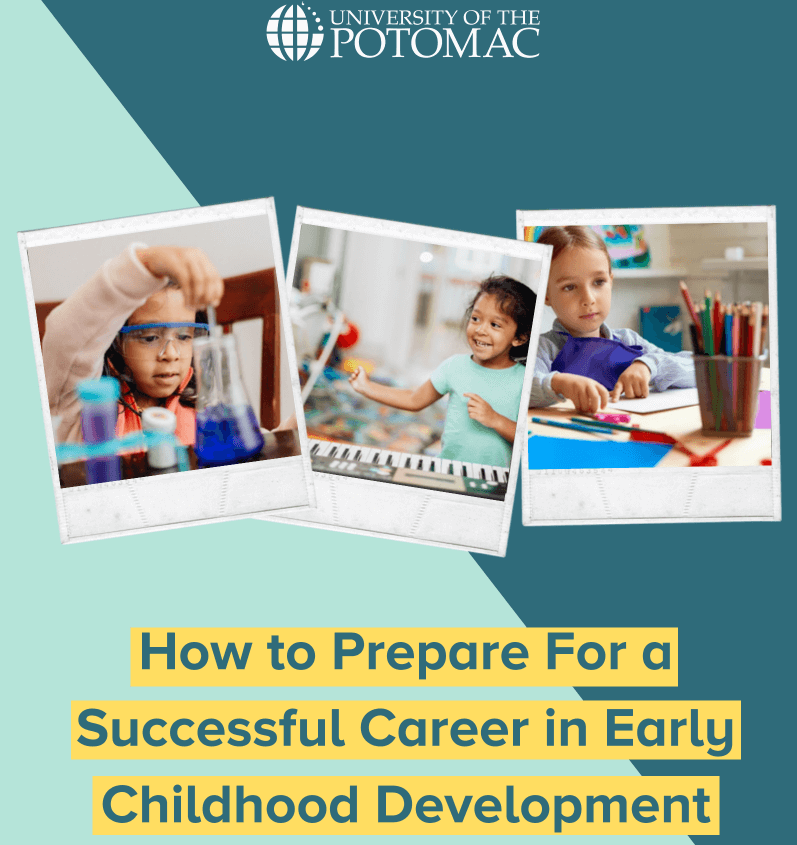 Download Our Free Guide to Preparing for Your Early Childhood Development Career
Discover all that you need to know to get ahead in Early Childhood Development field.
What Is Early Childhood Development?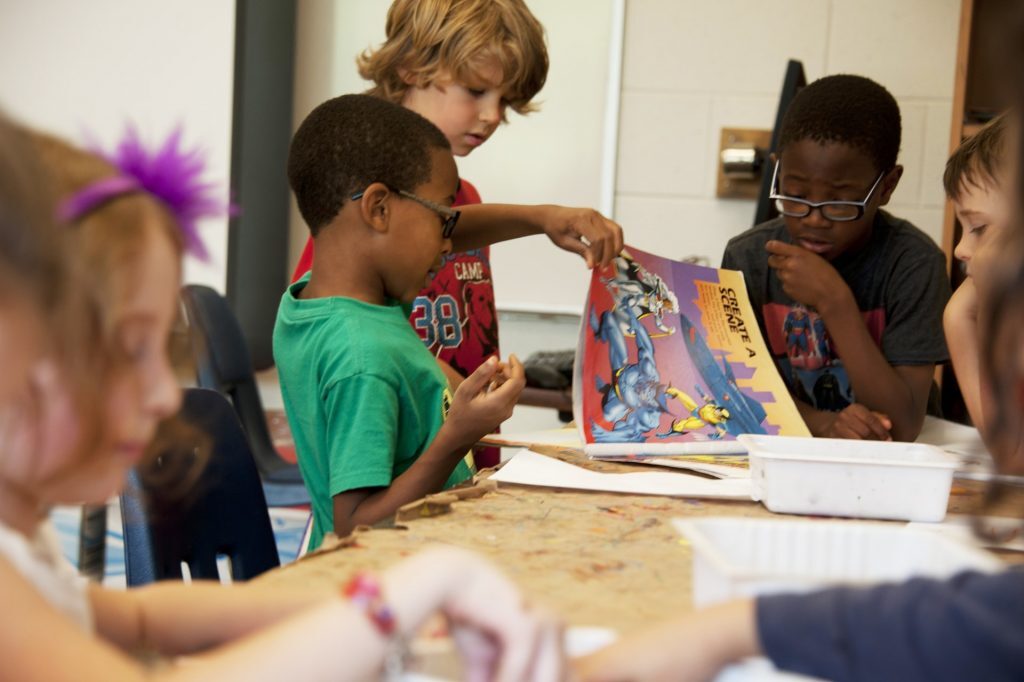 Early childhood development, also known as ECE, refers to both formal and informal educational programs that help kids develop and grow during their preschool years, from birth to age five. Early childhood development focuses on the essential developmental milestones, abilities, and concepts that children achieve during this stage of their life, including social-emotional skills, numeracy, literacy, and critical thinking. 
How long does it take to get a degree in early childhood development?
Some aspiring preschool teachers obtain an associate's degree in early childhood development, which is the bare minimum for many job positions at this level. Associate degrees are normally completed in two years of full-time study and prepare graduates to educate and care for young children in daycares and preschools. 
Since a bachelor's degree is a  four-year degree program usually necessary for employment in public schools and teacher certification, most early childhood development degrees are at the bachelor's level. A bachelor's degree in ECE qualifies as an instructor to teach children up to the third grade. Teachers at this level assist students in developing social, personal, and academic abilities to prepare them for higher education levels better. 
On the other hand, students who get a master's degree in early childhood development earn more than those with only a bachelor's degree and are more competitive candidates for administration roles. Early childhood development master's degrees typically require two years of full-time study.
What Is Elementary Education?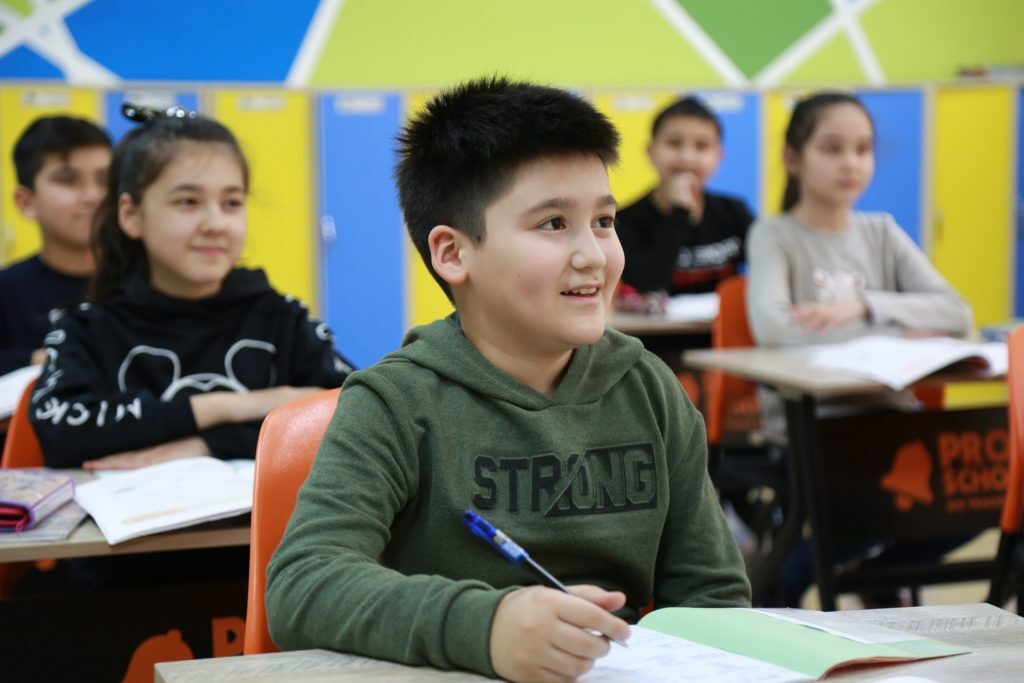 Elementary education refers to the education process of students from kindergarten to the fifth or sixth grade. An elementary teacher typically helps young children develop social skills and beneficial learning habits in an energetic, exciting, and positive school environment.
Elementary educators contribute to their student's social and intellectual growth, making. Since most elementary instructors teach all subjects, they usually guide a single class of students through the school day. Although many primary school lesson plans are activity-based, other teachers will augment learning with more formal classes to prepare students for further schooling.
How long does it take to get a degree in elementary education?
Elementary education degrees are most generally found at the undergraduate level as Bachelor of Arts (BA) or Bachelor of Science (BS) degrees, though there are many master's degrees and graduate certificates in elementary education available for those seeking teacher certification through a different route. In the elementary education degree program, students will study education theory and best practices, as well as clinical practice in the classroom, to prepare them for kindergarten to fifth grade (K-5) teacher certification.
You can finish a Bachelor's degree in elementary education in four years of full-time study. In contrast, master's degrees in elementary education can be completed in one or two years of full-time study, depending on the program.
Early Childhood Development vs. Elementary Education: Entry Requirements
If you are serious about pursuing a career in education focusing on either early childhood or elementary education, you must fulfill the following requirements to enroll in an appropriate program to help launch your career. If you are interested in early childhood development, it is worth noting that most ECE programs have different entry criteria than other educational disciplines.
While most Bachelor of Education programs require you to hold a Bachelor's Degree already, ECE works a bit differently. Many universities provide Early Childhood development at the entry-level, with a high school diploma as the minimum required. However, some early childhood development degree programs require you to have earned an undergraduate degree.

On the other hand, to begin studying in an undergraduate elementary education program, you must generally finish one to two years of prerequisite courses and be accepted into your school's college of education. Many colleges require students to maintain a minimum cumulative GPA to continue enrolled and graduate. Furthermore, a teaching internship with a set number of hours in the classroom is a frequent requirement for education degrees.
Early Childhood development vs Elementary Education: Job Outlook & Salary
Education is an excellent career choice accompanied by the satisfaction of knowing you are helping shape future leaders, doctors, astronauts, pilots, and scientists, among many other careers. However, that is not all! If you decide to pursue a career in early childhood development or elementary education, you will also be making a choice accompanied by a promising job outlook and excellent salaries.
For example, in the next decade, the employment of early childhood development instructors is expected to grow by 10 percent and produce more than 7,000 job opportunities across the U.S. In addition, the average salary of an Early Childhood development Instructor in the USA is $40,162 per year or $19.31 per hour. The bottom 10% earn around $20,000 per year, while the highest 10% earn $78,000. Early childhood development instructor wages are highest in New York, California, Hawaii, North Dakota, and Nevada when it comes to salaries in different locations.
Interested in pursuing a degree?
Fill out the form and get all admission information you need regarding your chosen program.
This will only take a moment.

Whereas, in the next decade, the employment of elementary school teachers is projected to grow by 7 percent and produce more than 124,300 job opportunities across the U.S. In addition, the average salary of an Elementary School Teacher in the USA is $54,561 per year or $26.23 per hour. The bottom 10% earn around $39,000 a year, while the top 10% make $75,000. When it comes to salaries in different locations, elementary education teacher wages are the highest in Maryland, Massachusetts, New York, Connecticut, and New Jersey.
Early Childhood development vs. Elementary School Teachers: Skills Needed
Considering that both career choices are centered around education, it is no surprise that when studying the skills needed to succeed in any of the two positions, a few skills overlap.
Teachers of ECE and elementary schools, much like all other teachers from other areas of education, must be patient, good at communicating with the students and the teaching staff, creative, well-organized, enthusiastic about teaching, and highly knowledgeable in the areas they teach.
Still, some skills are prioritized in ECE and others in elementary school teachers. Below, we will go through two lists containing such skills.
To begin, some of the most desired skills in prospective teachers of early childhood development are:
Excellent knowledge of child development
Creative teaching abilities
Child care
First-aid
Knowledge of the latest education theories and practices
Curriculum design skills
Strong problem-solving skills
Whereas when it comes to a career in elementary education, the following skills can help you succeed in this field:
Knowledge of various instructional methods appropriate for different situations
Research skills
Decision-making skills
Assessment skills
Understanding of human behavior, individual differences, and personality types
Skilled in utilizing multiple learning styles
Knowledgeable in elementary school subjects including math, science, social studies, music, art, etc.
Both areas of teaching will be challenging yet fulfilling. Through the skills you develop as you train to become a teacher, you will be able to encourage your students, and help them progress, grow, and learn.
Early Childhood development vs. Elementary Education: Which Should You Choose?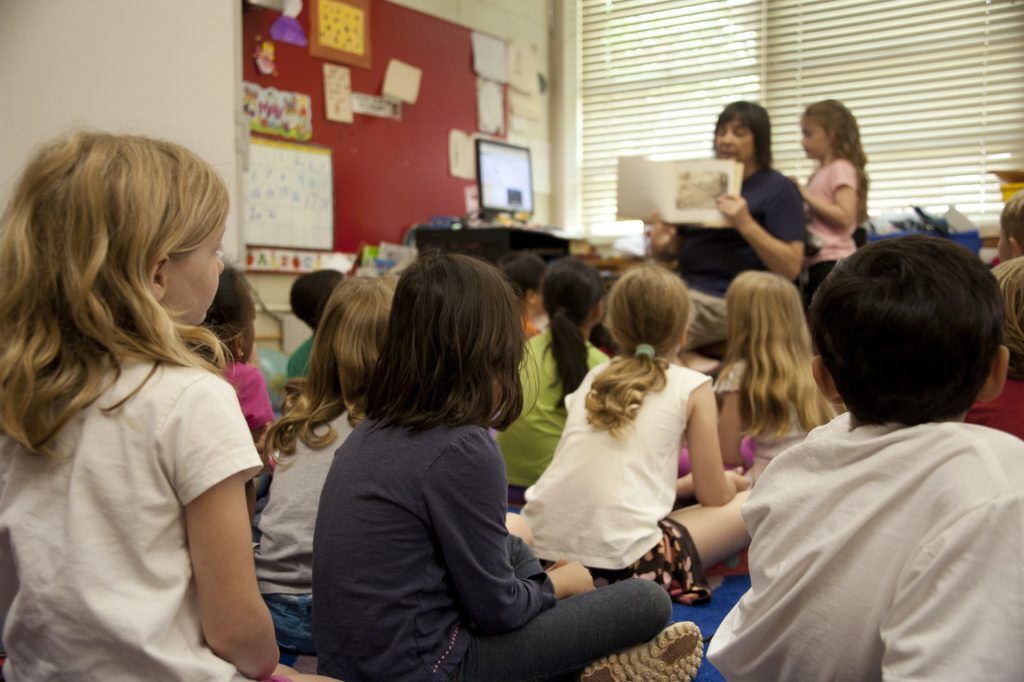 Early childhood educators play an essential role in their students' lives, laying the groundwork for a lifelong love of learning. Earning a degree in early childhood development or elementary education can prepare you for a satisfying profession as a teacher of young children. Knowing all this information, it is up to your preference for which path you choose to follow since both these two teaching occupations have a bright future ahead and provide good salaries, great career-advancing opportunities, and job satisfaction.
Conclusion
Ultimately, the main difference between early childhood development and elementary education is the age group of students you will be teaching. Regardless of which path you choose, you will enter a highly rewarding career and a very satisfying job position as a teacher of younger children.