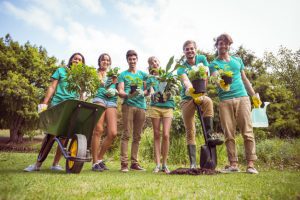 Can you earn a life experience degree?  It's not as simple as telling faculty you have life experience and getting a degree for it.  Life experience is an exchange for taking classes.  Also called credit for prior learning or prior learning, it's a non-traditional, yet acceptable way to gain college credit.  Prior learning experience cuts tuition and the length of time down, completing your degree faster.  It's something to consider if you're an adult learner, in the military, or students taking a gap year.
Life has taught us many lessons, but what lessons translate to college credit?  This checklist provides ideas.
High school AP classes
Volunteer work
Community service work
Prior work experience
Military experience
Independent study/open-course classes
Colleges are strict.  They won't cough up credit until you have proof.  Therefore, the next step is displaying life experience to colleges.   Here are three ways to highlight your experience on paper.
Prior learning assessments are the main way to earn learning credit.  The CLEP (College Level Examination Program) contains 33 computer-based general education tests.  The DSST (Dantes Subject Standardized Tests) contain 38 computer-based upper-level and lower-level tests.  Advanced placement (AP) exams test high school juniors and seniors in general education.  Passing grades jumpstart their college education.  A requirement is taking AP classes in high school, where students get a taste of college curriculum.
Specialized exams and college-created assessments exist as well.  Examples of specialized exams are the IB (International Baccalaureate) and CIS (College in the Schools).  Some adult-based colleges create separate examination tests for incoming students.  Lastly, some states have specialized exams, giving residents extra tests to select.  Minnesota offers the VETS (Veterans Education Transfer System) and PSEO (Post-secondary Enrollment Options).
Also called credit-by-exams, all exams show proof of acceptable knowledge in a college course.  Furthermore, these tests avoid re-learning information you previously learned.
The next idea is building a portfolio.  The portfolio demonstrates mastery of a course/subject in exchange for credit.  Building a portfolio begins with a class.  This class teaches students to build a credit-worthy portfolio.  The staff reviews the portfolio to determine if you earn college credit.  They also mention how the credit counts toward your degree.
The third way is to earn credit through training.  Trade military, professional association, and/or workplace training program for credit.  The American Council on Education (ACE) is the place to go.  Many colleges trust ACE's recommendations, so allowing them to examine and review your knowledge is imperative.  College assessments and other standardized tests count as training credits too.
Search and apply to colleges who embrace prior learning.  Adult colleges and online universities cater to learning credits to encourage adults to attend and finish school.  Both offer flexible ways to earn college credit.  The American Council on Education (ACE) and Straighterline are examples of special programs trading life experience for college credit.  These special colleges also allow students to enroll for classes at an affordable price.  These classes transfer to various colleges with ease.  You can also attend a brick-and-mortar school to cash in prior learning credits.  Both two-year and four-year public and private colleges/universities embrace it.  After approval, the experience counts toward your degree.  Understand that not all colleges accept life experience as credit toward your degree.   Please read the college website and brochures carefully before applying.
Interested in pursuing a degree?
Fill out the form and get all admission information you need regarding your chosen program.
This will only take a moment.
There's more to a college education than classroom learning. Therefore, the University of the Potomac accepts life experience.  Consider us during your college admissions process.  If you have street smarts, let the teachings steer you toward a degree.  Consider it a shortcut toward earning an associates, bachelors, or graduate degree.  For more information on college news and information, contact us.