Completing your bachelor's studies may often feel like the end of hibernation. You think you have been awake the whole time, but it is only after graduation that you are obliged to face a world of choices. And there are indeed many.
So what do we always do when we feel troubled by many choices? Well, we tend to look after what other people have chosen, and we research available opportunities out there. So scroll down to see what choices are students confronted with, so you won't be left asking yourself what to do after graduation from university for far too long.
This article explores several different ways you can go after obtaining your bachelor's degree, including: furthering your education by obtaining a master's degree, taking a gap year, completing an internship, getting a full-time job, becoming self-employed, or doing volunteer work.
Get a Master's Degree
You already got one qualification behind your back, but why not aim for another more prestigious one? Go ahead and check out the numerous majors that suit you best, because doing so definitely has its advantages.
Earning a Master's degree has proved to make individuals increase their skills, reputation, and capacities. Employees find them to be more credible, which means that you will have more job opportunities rather than with a bachelor's degree solely. Another wonderful thing is that you can specialize and narrow down your field of focus, by only sticking to the one you're interested in creating a long-term career on.
Things to consider: Pursuing a master's degree directly after a bachelor's degree may leave you with limited practical experience. That, of course, depends on your field of study, but you should also take into account that there will be tuition fees to pay. If you're following your passion, every risk you take is certainly worth it. Just make sure to do some calculations in advance
Take a Gap Year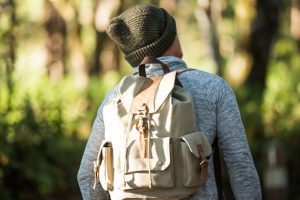 You've probably heard numerous stories from people who have chosen to rest throughout a year and simply figure out what they want to do. Some of them managed to clear out their thoughts through this amount of time and came back to a completely different self in the upcoming year. Maybe they decided to pursue a Bachelor of Science in Accounting, although they had a background in sociology. Quite a turning point, right?
The scenario of post-graduation will have you all dazzled and confused, not knowing what's a priority when it comes down to creating a career that fulfills you in all possible aspects. How can you use this time off? That entirely depends on your level of affordability, but people do advise you to go traveling as much as possible.
Being exposed to different cultures has this awakening impact on people, so why not see if it will have the same effect on you? Or, you may want to experiment on part-time jobs that will allow you to reflect on your choices, and still get to earn an income for yourself.
Seek an Internship
Internships are the best option if you want to slowly make your way into the labor force. We emphasize slowly, because, through an internship, you don't necessarily get a full-time job after, or earn big money within a short time.
The advantage you can get from an experience of this sort is that you can accept competences with no fear, knowing you are still an intern. Responsibilities and expectations are higher than full-time employees. However, through an internship, you can perform many tasks, some correctly – some not, without stressing over negative outcomes.
Things to consider: Be careful from opportunists out there. Some companies and employees take advantage of their interns, by delegating many tasks but paying little or nothing for the work conducted. So make sure to do your research before submitting an internship application, and then decide whether you want to join that company or not based on their reputation! If you have a network of fellows, even better. Consult with them and see how they were treated during their internships, and ask for recommendations.
Get a Full-time Job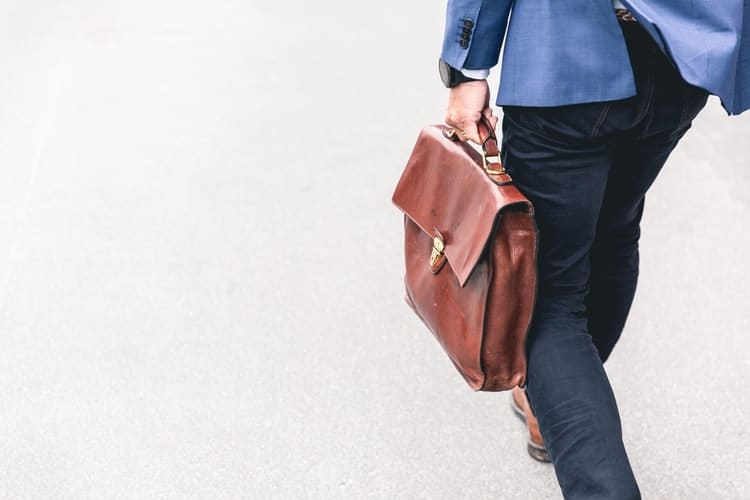 Hands off, this might just be the most convenient alternative for students. Going back to community college after getting a bachelor's degree does not sound right for you? Nor does the option of a GAP year? Then go ahead and explore the labor market, with all of its pros and cons.
The best thing about getting a full-time job right after a Bachelor's degree is that you can see all of the knowledge you have absorbed throughout the years come to practice. Your passion and commitment increase as you see that you are finally getting paid to do what you love to do.
Although it may seem like a precipitated decision, because you might be thinking that settling down is too early, maybe do think again. You do not have to stay in the same job or position forever. But get your practical skills flowing, for starters. After that happens, you can pursue other forms of qualification, and aim for bigger dreams.
Things to consider: There are different employees out there, so don't be discouraged if at first try you don't meet their criteria. Keep searching for opportunities, and rest assured that the market will keep being competitive, regardless of your qualification level.
Become self-employed
If you have just obtained your bachelor's degree and already have a clear idea of what you want to do, it might be a sign to consider becoming self-employed. There are a few different paths you can take on your way to self-employment, depending on your career choice. Becoming self-employed primarily depends on your entrepreneurial skills, among other factors. The benefits of self-employment include but are not limited to:
Autonomy, freedom, and independence when making decisions
Flexibility in scheduling work and family responsibilities to your needs
Acknowledgment or full credit when it comes to the projects you complete, etc.
Note: While self-employment is a great option to consider and an even better one to put into action, you should make a serious assessment of your skills, ideas, and abilities before you make the leap.
Find volunteer opportunities
Volunteering is a great option to consider when deciding what to do after obtaining your bachelor's degree for many reasons. Firstly, doing volunteer work in your area of study can equip you with relevant experience which will give you a competitive edge when entering the workforce.
Secondly, with volunteer work, you can get an insight into the day-to-day operations of your profession and the skills you need to be successful in your chosen career. In the set of hard and soft skills you develop in volunteer work, you will also find some versatile ones applicable to various professions and industries. The soft skills you may develop with volunteer work include time and task management, communication, problem solving, adaptability, leadership, etc.
Last but not least, you invest in your future career by creating new connections and widening your network through volunteer work.
How to Make the Right Choice?
No person is the same, and although other's advice may help us from time to time, the decisions we take should only be deriving from our instincts. So when you're thinking about what to do next now that you have got a bachelor's degree in your hands, give yourself some time.
Do not rush into conclusions, and do not rush into choices that you're not sure if they will turn into consequences or aspects of fulfillment.
And yes, research your available options.
While we're at it, if pursuing a Master's degree was the choice that crossed your mind when reading this article, then do contact us. The University of the Potomac offers multiple innovative programs accompanied by flexible learning alternatives. We would be glad to help you make the right decision.
Interested in pursuing a degree?
Fill out the form and get all admission information you need regarding your chosen program.
This will only take a moment.
Frequently Asked Questions
Is it necessary to pursue a Master's degree after getting a Bachelor's degree?
Pursuing a Master's degree is not necessary but can be advantageous. It can help you increase your skills, reputation, and job opportunities. However, the decision should align with your career goals and financial considerations.
What are the benefits of taking a gap year after graduation?
A gap year can help you clarify your career goals, explore new opportunities, and even travel to experience different cultures. It allows you to reflect on your choices and personal growth.
What should I consider when seeking an internship after graduation?
Researching potential internship opportunities and companies is essential to avoid being taken advantage of. Consult with your network and ask for recommendations to ensure a positive internship experience.
Is a full-time job immediately after a bachelor's degree a good idea?
Getting a full-time job after graduation is a convenient option. It allows you to apply your knowledge and passion while gaining practical experience. Remember, you can still pursue further qualifications while working.
What are the benefits of becoming self-employed after obtaining a bachelor's degree?
Self-employment offers autonomy, flexibility, and the opportunity to take full credit for your projects. However, it requires careful assessment of your skills and entrepreneurial abilities.
Why should I consider volunteer work after graduating from university?
Volunteering provides relevant experience, insight into your profession, and the development of essential soft skills. It also helps expand your professional network and connections.
How can I make the right choice for my post-graduation plans?
The decision should ultimately come from your instincts. Take your time, don't rush to conclusions, and thoroughly research your available options. And always consider your own aspirations and goals.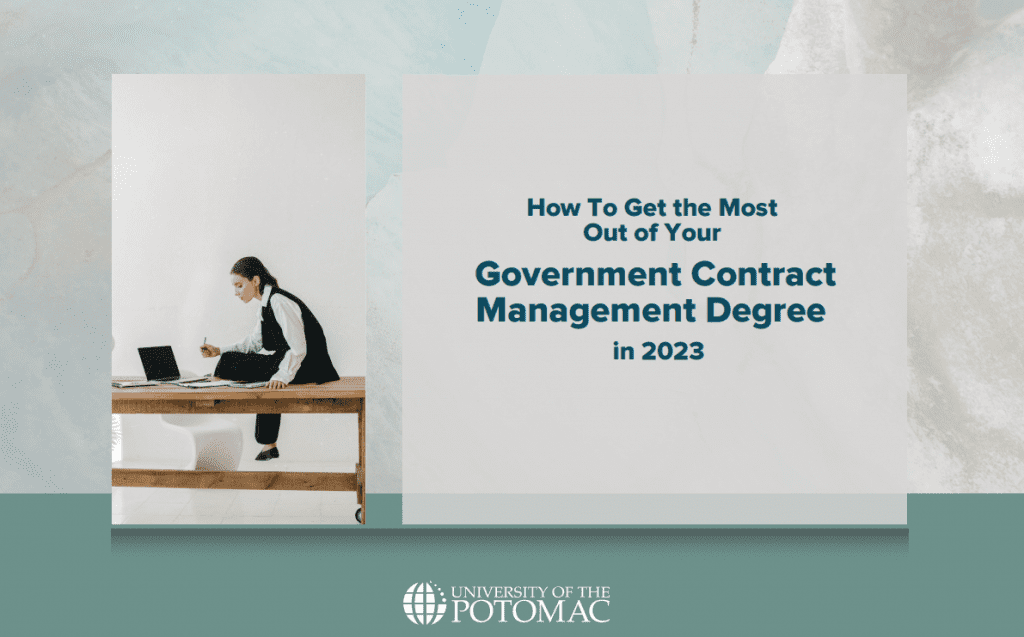 Download Our Free Guide to Get the Most Out of Your Government Contract Management Degree
Uncover the insight you need to maximize your career potential.