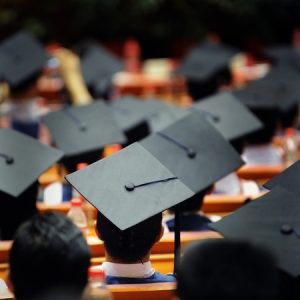 The cost of college is rising, and financing education is harder to do in today's economy.  One way to save money is to attend college and finish sooner.  You can finish college in three or three and a half years instead of four to six years.  There are also accelerated degrees made for students who want to finish college sooner.  You'll save money and get a head start on finding a job.
Many people finish college in five or six years due to switching majors or going to school part-time.  The ones who finish college in four years go to school in the fall and spring semesters.  The ones that finish college in three years do something different – go to summer school.  Don't confuse PreK-12 summer school with college summer school; it is very beneficial.  Students use the summer to catch up if they are behind or get ahead to graduate early.  Colleges offer discounts in the summer because of fewer students and teachers.  However, there is plenty of general education and major specific classes to select.  Instead of summer school, another option for students is to take more classes per semester.  Eighteen hours or more are mentally draining and your social life is a bust; however, saving a semester or two's worth of money is worth it.
Gain credit for what you do before attending college.  This approach will save a lot of money toward your education.  Depending on your college, you can use life/work experience and high school AP classes to reduce the amount of classes to take.  You'll spend less money and graduate faster.
Some colleges offer three-year bachelor degrees.  Also an accelerated degree, this modified degree requires the same classes, but adds a winter/mini-mester in between fall and spring semesters to speed up the process.  However, because of how rigorous and focused the term schedule is there is no room for error.  If you take a break or change degrees, you are out of the program.
For more information on this, contact us.
Interested in pursuing a degree?
Fill out the form and get all admission information you need regarding your chosen program.
This will only take a moment.