Usually, it's pretty obvious when someone is into geography and everything related to it. They're the ones that have their room covered in world maps and globes, memorize the state capitals and are always talking about them, and even use Google Earth to see the world from the eye of a satellite.
Many of these individuals decide to turn this passion into a profession by choosing fields that are in some way related to their childhood passion such as the geospatial information industry. And to get into this industry, the degree they get is one in Geospatial Information Technology (GIT) or Systems (GIS).
Sounds exciting?
Read on to learn more about all there is to know about geospatial information—qualifications, jobs, salaries, and more.
What is Geographic Information Systems (GIS)?
Geographic Information Systems is a computer system used to capture, store, check, and display data of the geographic positions on the surface of the earth. It assesses spatial trends, patterns, and relationships. GIS, as a tool, uses any kind of information with the condition it includes location. The way the location is expressed isn't relevant. As long as it's conveyed in the form of longitude and latitude, or address and ZIP code.
The central role of GIS is to show us what is where. You can use it to compare locations of different things and see how they relate to each other. Even though we might not be aware of its power, GIS is an essential part of the decision-making in almost every aspect of our lives. Corporations might use it to decide where to build their headquarters, law enforcement might use it to analyze crime patterns or meteorologists might use it to forecast weather. The importance of GIS is unquestionable.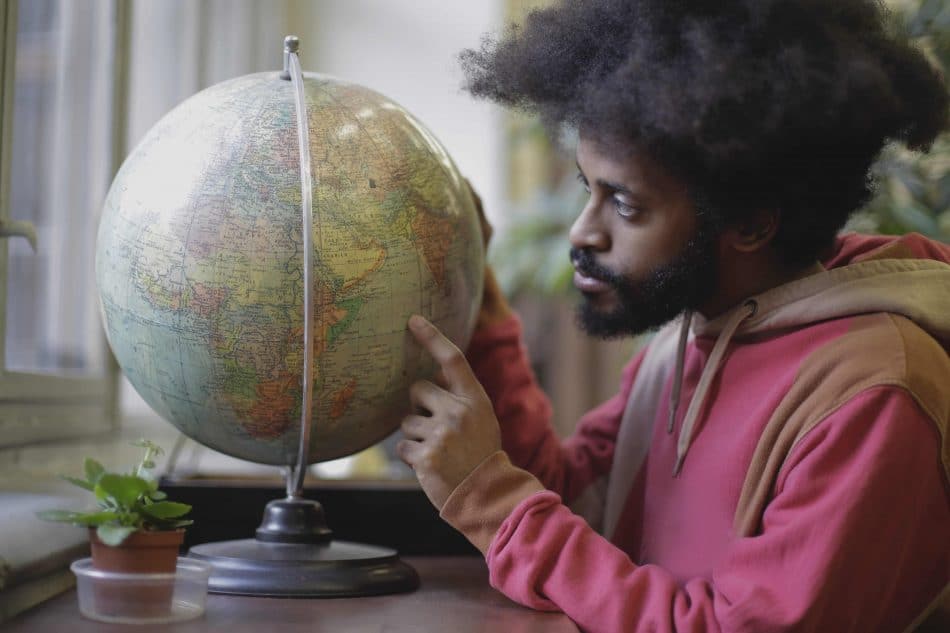 What Is Geospatial Information Technology (GIT)?
Geospatial Information Technology is a group of modern information communication tools used to capture, store, transform, assess, and produce data about the earth's surface. The data might be presented in the form of maps, 3D virtual models, graphs, tables, and lists.
These technologies have become essential in many fields. They're used to inform their decision-making in fields like biodiversity conservation, agricultural monitoring, humanitarian relief, and many others.
What About G.I.S.T?
Geospatial Information Science and Technology, also known as G.I.S.T, is everywhere around us. It converts all the data gathered by satellites and imagery into digital data for us to understand. Those data are then used by drivers to find their destinations, warn us about the potential storms approaching, track global warming, and provides intelligence for national security. The collection and analysis of geospatial data is a valuable skill set for businesses, scientific research, agriculture, urban planning, the military, and a wide range of other organizations worldwide.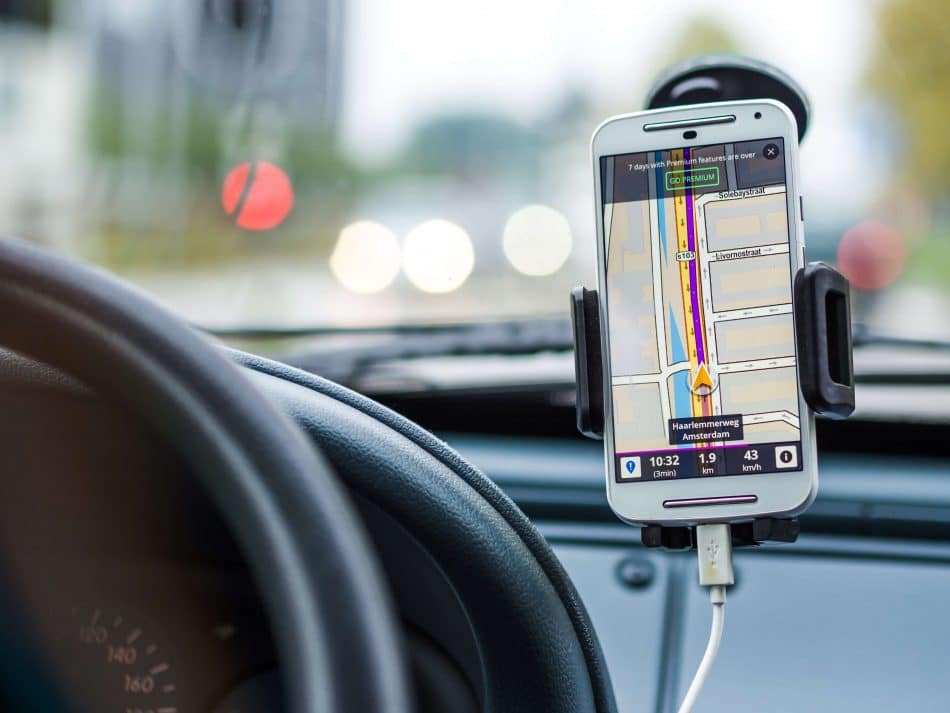 What Can You Do With a GIS/GIT Degree?
You might have many questions running through your mind related to GIS. They may range from the importance of the GIS/GIT degree, alternatives for diplomas and certificates, jobs you can do with this degree, and earning potential. After all, we're all humans, and we have questions we need answers for. Luckily, you've come to the right place. Read on to find the answers.
GIS/GIT education options: degree, diploma, certification
As an individual interested in the field of GIS/GIT, it's up to you to decide what qualifications you want to obtain. You can choose your desired qualification from a degree, diploma, or certificate. Many universities offer programs for all these types of qualifications. One of them is the University of the Potomac that offers a Bachelor's degree program in Geospatial Information Technology.
If you want to advance further in this field, you can always obtain a Master's degree in Geospatial Information Technology also offered by the University of the Potomac.
But, if getting a degree in GIS/GIT seems like too much of a hassle, you can always get a certificate or a diploma. They're pretty good options to complement your other expertise. They'll certainly help you stand out from the crowd as you'll get the extra credentials you need.
GIS/GIT career path
Just like any career out there, there are multiple GIS/GIT jobs to choose from. They range from entry-level positions to top-level ones. Here, take a look at the table to see for yourself what job opportunities you have.
Entry Positions
Low to Mid-Range 
Mid to High-Level
Senior Positions

CAD Drafter

GIS Technician

Survey CAD Technician

Cartographic Technician

Land Survey Technician

GIS Analyst

Geodesist

Geographer

LiDAR Analyst

Cartographer

Geoint Analyst

Remote Sensing Analyst

Interested in pursuing a degree?

Fill out the form and get all admission information you need regarding your chosen program.

This will only take a moment.

Geographic Information Systems Specialist

GIS Administrator

Senior CAD Designer

GIS Developer

Senior GIS Analyst

GIS Coordinator

Senior CAD Engineer

GIS Software Engineer

Survey Manager
GIS/GIT Salary: How much can you earn as a GIS/GIT graduate?
How much you earn in the GIS/GIT industry depends on the position you hold. As expected, entry-level jobs earn the least while also the responsibilities aren't that high. The higher you climb the ladder, the more responsibilities you'll have, and the bigger the paycheck will be. A higher level of education, expertise, and experience will help you climb the stairs of the GIS/GIT industry, and in turn, you'll earn much more.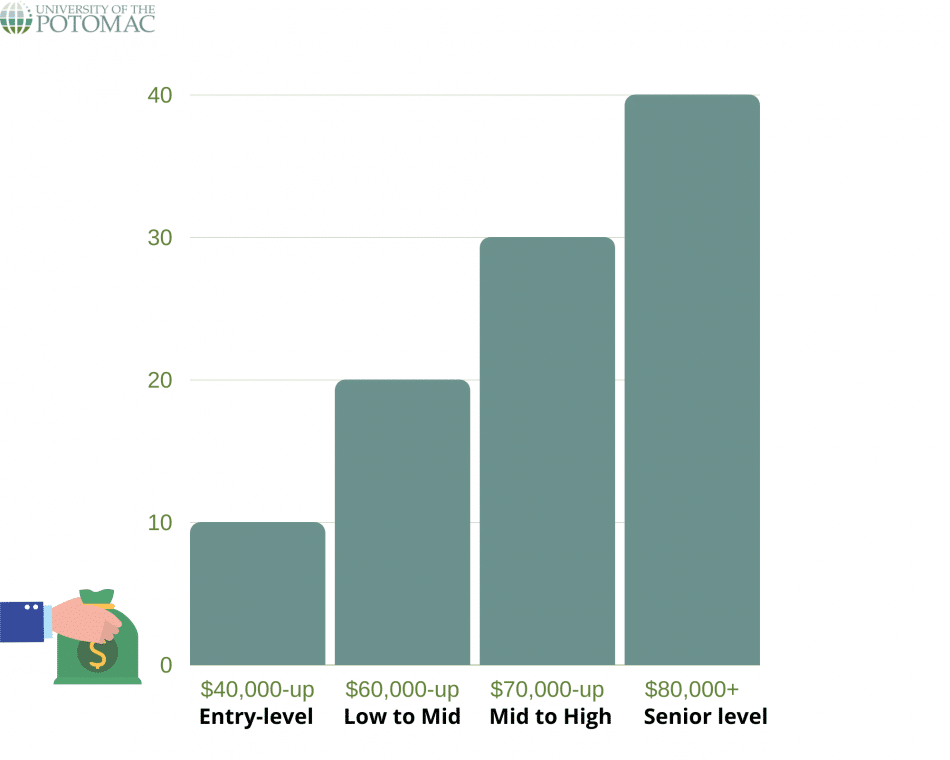 GIS/GIT employers: Fields you can work in
You might be wondering about which fields GIS/GIT integrates most with. Lucky for you, we will provide the list of sectors which most likely will be your future employers.
Government (Federal, state and regional)
Engineering
Utilities (Electrical, telecommunications)
Academia
Environment and natural resources
Military intelligence, emergency, and public safety
Agriculture 
Transportation and navigation
Surveying, engineering, and construction
Mining and oil
Health and epidemiology
Archaeology and history
All in all, geospatial information technology is a very appealing field. We hope we've made it even more attractive by showing you all there is to know about it. As for the GIS/GIT programs University of the Potomac offers, feel free to contact us at all times for anything you might want to know related to them. We're always happy to hear from you. If you're already sold, you can apply for a GIT Bachelor's degree or Master's Degree (MGIT) now!
Until then, make sure your passion for geography and everything about it never ceases.