Acing a job interview done online might seem like a tricky process in the beginning, but there are ways to make it even easier than a traditional interview. With 63% of hiring managers saying they often conduct online job interviews according to a survey, it would be wise to get the hang of it.
Here are a few digital interview tips to keep in mind.
1. Ask For Details
A key part of preparing for an online job interview is knowing what kind of format it will be in. Make sure that you ask in advance if the interview will be audio-only, audio and video, or whether the questions will be pre-recorded.
Another part of the interview is the platform it will be held on. Always ask this before a meeting, so you don't have to do last-minute installing and downloading. Additionally, it would be wise to google the platform, if you are not familiar with it, and find out how it works.
Lastly, you can always ask how many people will be interviewing you. It is better to know upfront and leave out any element of surprise during the interview.
2. Do a Test Run on Your Computer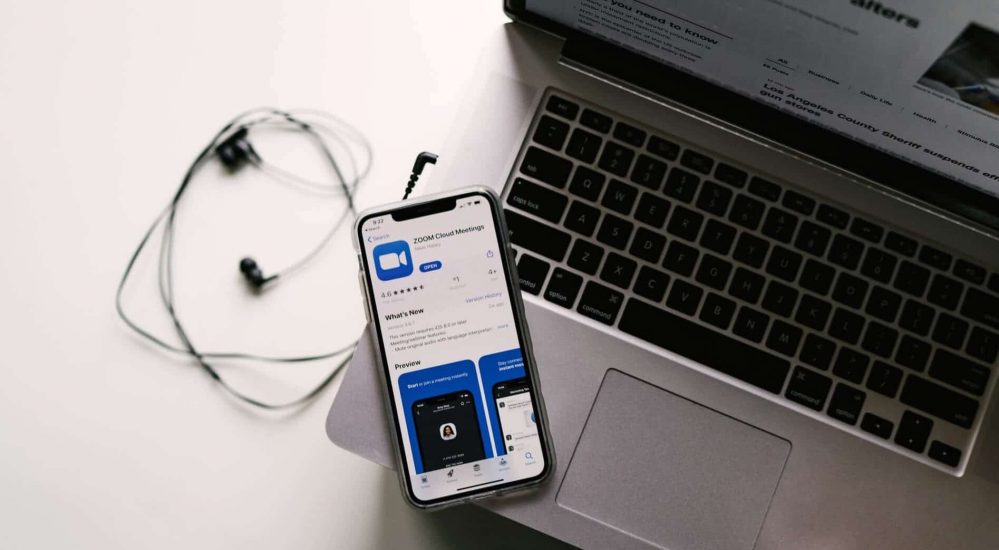 Don't forget to test the technology and troubleshoot any problems beforehand. You don't want any connection problem popping up during your interview and potentially tanking it.
Make sure that you have tested your internet connection, sound, and video. You should also check the platform on which the interview will be held. This way, you'll be assured that you know how to use everything and avoid looking unprofessional.
For extra measures, try to find a spot where your internet connection works best. But be careful, you don't want to be sitting on your bed during the interview.
3. Dress the Part
Don't forget that an online interview is still an interview. Make sure that you look presentable and professional. You should dress appropriately, as you would for a face-to-face meeting.
It's also good to remember that solid colors will look better on camera. Anything with many shapes or lines can look bad and take attention away from your face and what you're saying. To make sure that you're happy with your appearance, you can always open the camera you will be using beforehand and do any fixing you may need.
Some people even recommend wearing shoes for an online interview. Wearing the shoes will serve as a way of getting in the 'professional mindset'. However, this is optional, and you can do it if you feel it will help.
4. Practice
Practice can be essential to an online job interview. Whether you role-play on a platform or write down online interview questions that you think you might be asked and come up with the best answers, practice is important.
Make sure that you are comfortable in front of a camera because any nervous actions will be more exaggerated on camera. Make sure that you are paying attention to your non-verbal communication and try to reduce movements you think are distracting.
Furthermore, you should practice looking directly into the camera and standing straight. Looking directly at the camera will give a sense of eye-to-eye communication and standing straight can make you look more confident. Show enthusiasm, but try not to make fast movements. Doing these things can help you appear self-confident and interested in the job that you applied for.
5. Pick a Good Spot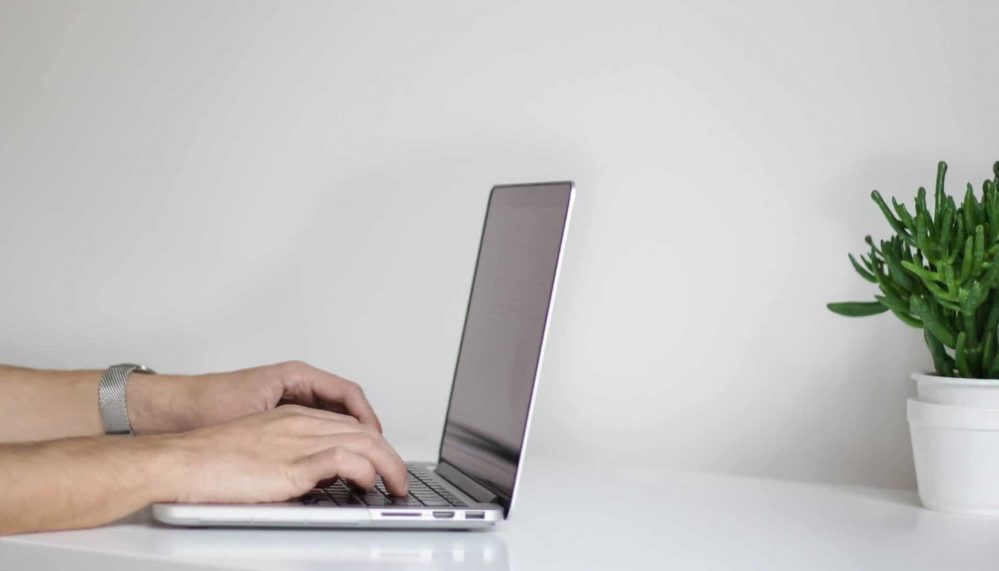 Unlike a traditional interview where the interviewer picks the spot, during an online interview, you will be in charge of this. Try to find a place with natural light rather than artificial, as natural lighting—such as that close to a window—tends to look better on camera.
If that isn't an option, you can always try out a lamp in front of you and test how that makes you look on camera. A light above your head may not be a good idea, because the shadowing over your face will not be flattering.
Apart from lighting, you should also pay attention to the background from where you will be sitting. A plain white background may be ideal, but if that isn't an option, try a background with as little decorations or clutter as possible.
6. Get Rid of Distractions
Having distractions in front of you that will make you lose focus during the interview can make you look unprofessional. Find a room in which you feel comfortable in and one with little to no distractions around.
You also want to make sure that your notifications, both on your phone and computer, are muted. Any unnecessary noise should be avoided. That being said, try to find a room where no one will be entering or where no one is around for the duration of the interview.
You want to avoid a scenario where a cat is walking in front of your screen, or someone passing behind you. That can make you look non-serious in the eyes of your interviewer.
Interested in pursuing a degree?
Fill out the form and get all admission information you need regarding your chosen program.
This will only take a moment.
7. Take Notes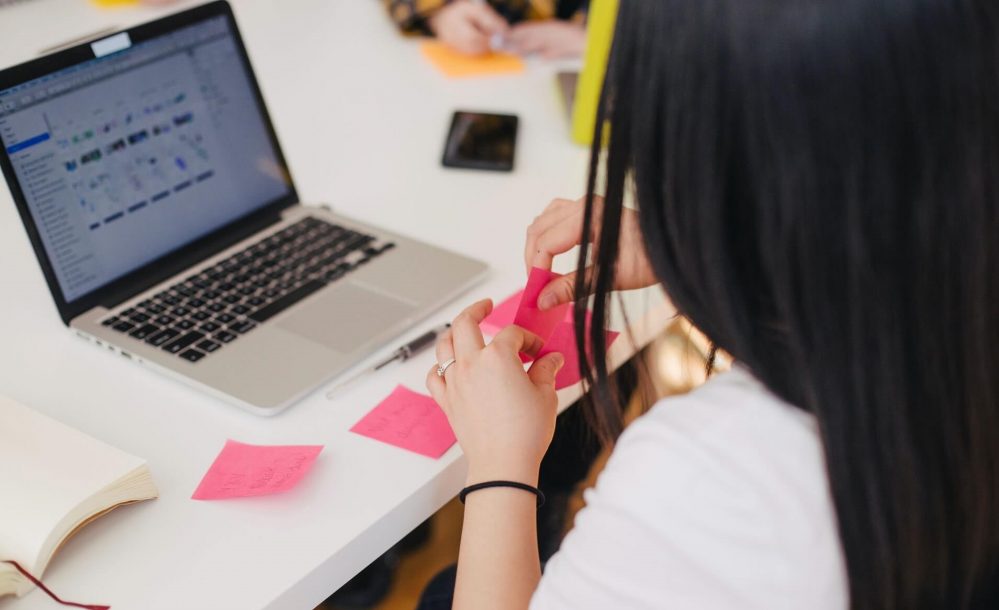 Take notes during your practice-runs. Although standard rules of the interview still apply, you can get away with a few notes to help you get inspired.
You can formulate a few questions that your interviewer might ask you and make little sticky notes for them, so you don't get lost during the interview. However, make sure that these notes are directly in front of your face, so it doesn't become obvious that you are reading somewhere.
Even while you practice, make notes for yourself. They will make it easier for you to remember all the main points and sound more confident.
8. Relax & Have a Backup Plan
Remember to take a few moments to relax before the interview. Don't let your nerves and emotions become your enemy. You can do this by simply taking the time to focus on your breathing a few short minutes before the interview begins.
It's more likely that you will make a positive and lasting impression on your interviewer if you are calm rather than nervous. Try to remain calm for the duration of the interview. Practicing beforehand can help alleviate any anxiety and stress.
Furthermore, don't forget to have a backup plan in case the video crashes or you experience any other interruptions during the interview. You can make a plan for continuing the interview via phone call, or pick a date to reschedule, so your chance doesn't go away because of an inconvenience.
Having a web interview is different than a traditional interview in more ways than one. Although the same standards apply, there are many details you have to take care of during an online interview, such as removing distractions, picking a spot with good lighting, having a good internet connection, etc. However, with a little bit of focus and practice, everything will run smoothly. We hope these tips helped you and good luck on your job interview!