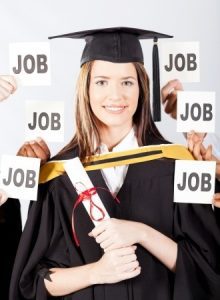 One office that every student should be certain to visit often is Career Services at University of the Potomac! You may not realize the opportunities Career Services can offer you at any stage of your education. Below are just a few of the benefits of visiting our office throughout your academic career.
First-Year Students:
Even if you are just beginning your college experience, it is never too early to visit the Career Services Office. We are happy to offer you information on careers in the field you are pursuing. Or we can offer numerous assessments and information to assist you in deciding on a major or career interest.
Sophomore Students:
We are excited to help you find an internship opportunity in your field for next summer! Many alumni and community members are searching for passionate interns. We maintain a vast list of interships, both paid and unpaid.
Junior Students:
It is time to begin thinking about your resume and cover letter. You may not be submitting your resume to positions for another year, yet it is wise to begin thinking about those to vital documents now. Planning ahead allows you plenty of time for review and revisions. We offer group resume and cover letter programs, as well as one on one consultations with our career counselors.
Senior Students:
The time has come to begin applying for your future career. We are excited to assist you with this process! There is no need to feel anxious about interviewing when we have all the interview resources you need on campus. We have information about what to wear, what to say, and how to accept or reject a job offer.
We are here to help you throughout your educational journey! Call or stop in for more information about the career servicesthat we have available for you!
Click here to learn more about what the University of the Potomac can offer you!
Interested in pursuing a degree?
Fill out the form and get all admission information you need regarding your chosen program.
This will only take a moment.