It takes a lot of time and effort to develop appropriate skills and knowledge for a successful career in project management. Knowing where to begin and understanding the fundamentals of the profession are two main factors that will further push you toward success. If you are considering pursuing a career in project management, here we have created a list of seven project management principles to consider. But before that, let's learn about the golden rule of project management.
What Is the Golden Rule of Project Management?
Project management entails getting the most out of a diverse collection of individuals; you must evaluate each and choose the best technique to connect with them. For many, the golden rule of project management is clear and concise communication. Clear directions from the leader are critical for delivering a successful piece. You will be one step ahead of the game in project management if you are a credible communicator.
Earning the team's trust is important in persuading them to listen to your message. Team members are more likely to want to make the project work for you if they respect and believe in your words. The best approach to gaining their trust is building relationships with the team and taking the time to understand them while making it easy for them to understand you.
Consider all the people you will need to communicate with to provide a complete picture to your team. A project manager should communicate effectively with essential stakeholders to acquire information and report on the team's progress. Stakeholders need clear and concise updates on how things are progressing to compare progress to the initial business case and ensure that what they want is delivered in the way they want.
So, if you consider taking up project management as your career, keep in mind that healthy and effective communication leads to a successful team and project.
Project Management Principles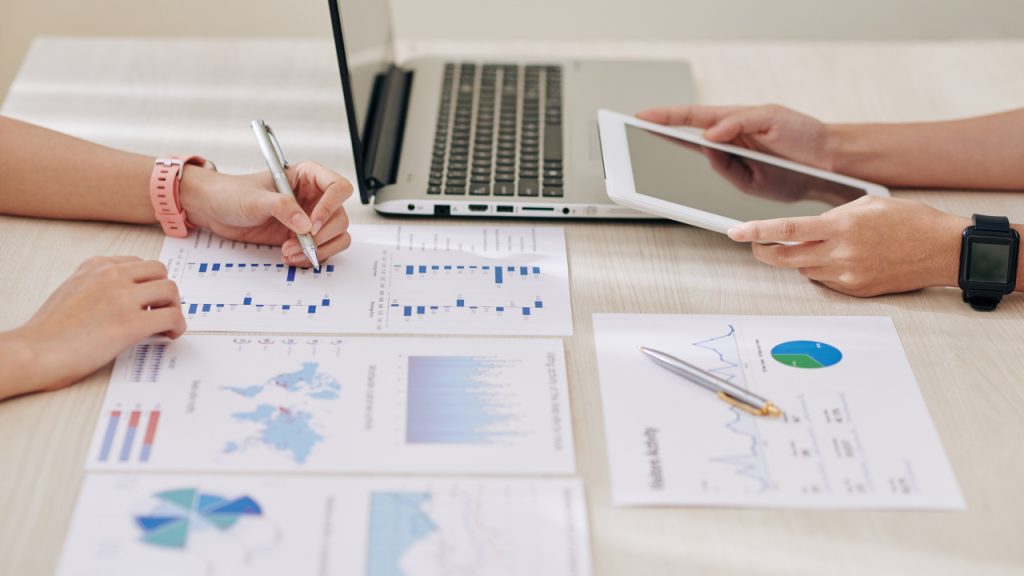 A project manager must learn how to lead a team toward project completion. You can accomplish this by reviewing and implementing the principles used by numerous great project managers.
Project management principles are universal concepts and practices that assist in completing projects. While each project is unique, you may apply these essential concepts to most of them, if not all. Some of these principles may require modification to fit the context of your project, but reading them offers you a rough understanding of what path you can take to lead and deliver projects successfully.
Define a formalized project structure
The first on the list of principles is defining a formalized structure. Giving your project a formal framework allows you to control and manage it better. You can start with an outline that highlights its major parts and helps you organize its specifics carefully.
Some additional components that can help you define a formalized project structure are the following:
A project charter is a brief document that explains the entire project you're working on, including its goals and how you intend to achieve them. It is a vital instrument in ensuring the success of your project because it is a document you will utilize throughout the life of the project.
A project plan is a detailed document, or set of documents, that describes the project's execution and control stages. It includes a work breakdown structure, a project timetable, and a risk analysis, among other critical project data and resources.
A project budget is a tool used to predict the total costs of a project, including how much each team member, supplier, or manufacturer gets paid by the company. Maintaining this part adaptable is critical because clients may seek budget modifications throughout the project.
Set project goals
After you give your project a definite structure, it's time to set goals. Setting project goals is essential since it allows you to identify the best outcome for each task and the entire project. Before focusing on goals, the stakeholders or clients must approve the final requirements and approval criteria. Setting project goals with measurable data makes measuring progress and a project team's effectiveness easier. Instead of stating your new marketing campaign's goal as "create advertising content," you may state it as "create advertising that generates 20,000 views online."
Determine the right tools
Depending on the complexity and duration of your project, you may need to employ various tools to ensure its best completion. This step usually entails selecting project management and communication software. Consider analyzing similar projects and determining their tools or software to identify which tools may be advantageous. It's also a good idea to discuss it with your team since they may have some good ideas. Deciding on the correct tools from the start makes jobs easier for your project team, and they can quickly assess their progress to ensure everyone is on track with their assignments.
Divide roles and responsibilities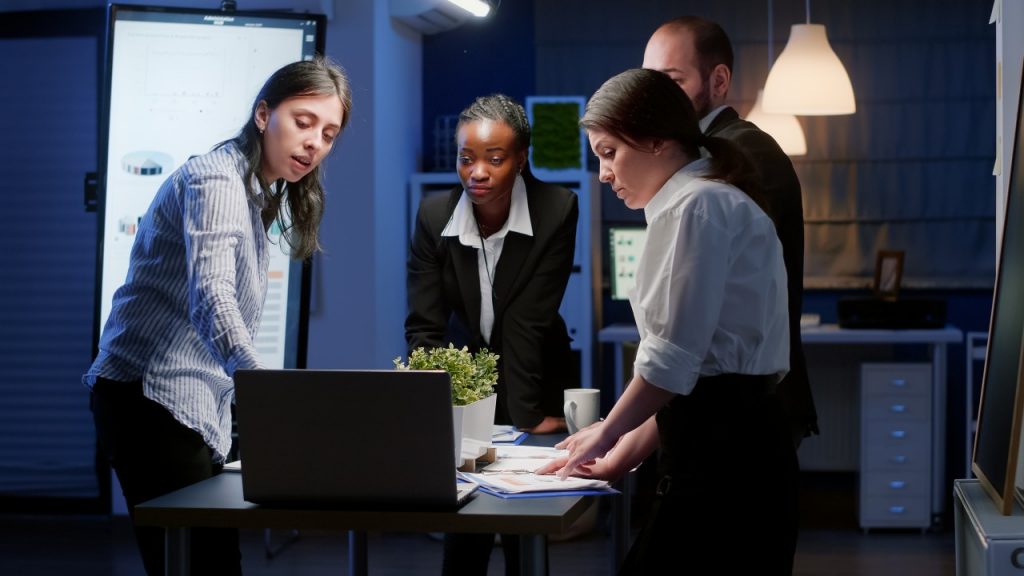 This principle enables you to effectively convey each team member's job and duties. You must explain your and the client's expectations for this project during this step, as this allows you to create standards among the team. Everyone will know what to do and when to do it this way. For example, if you're working on a software project, you may delegate the building of a new web feature to one team member and inform them when it has to be delivered so that the next person can integrate it into a website.
Interested in pursuing a degree?
Fill out the form and get all admission information you need regarding your chosen program.
This will only take a moment.
Eliminate confusion
This principle enables you to use your conflict resolution and communication skills to avoid miscommunication and promptly address any difficulties that may occur during a project. After you've communicated the team's duties and responsibilities, you may plan a group meeting to answer any questions they may have. It will help you avoid uncertainty and ensure that everyone understands the overall goals and each specific phase. If you think the team has many questions, you may prepare a shared document with answers to common queries and distribute it to everyone before you start the project.
Measure progress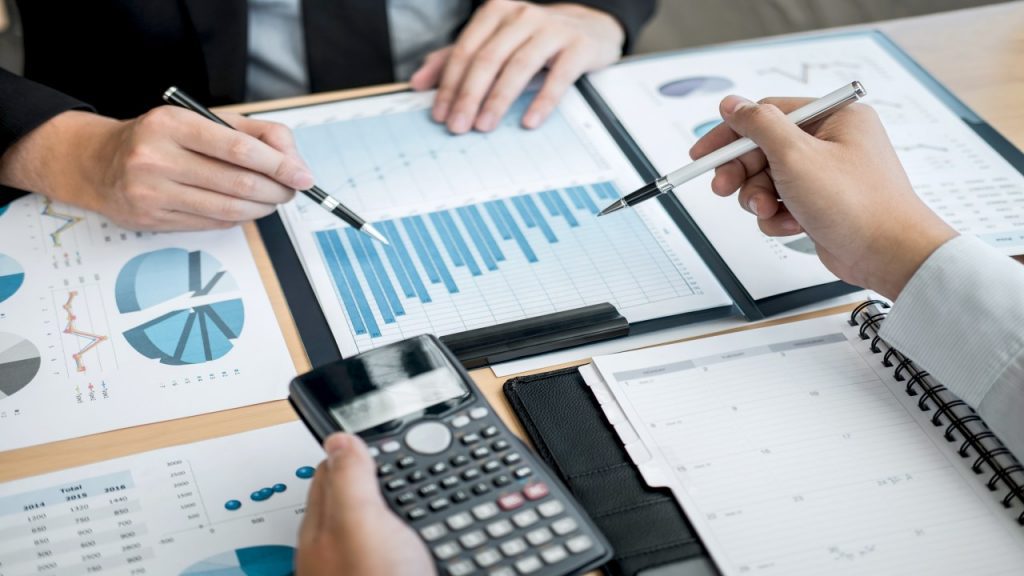 Monitoring everyone's progress allows you to ensure that everything is going as planned and that you are on time. Creating milestones that team members may highlight when a project reaches a given stage is an efficient technique for monitoring and measuring progress. You can also request that they provide you with regular updates on their work or hold progress meetings where everyone shares their progress with the rest of the team.
Review the project before completion
Reviewing the project, particularly the timeline and strategy, allows you to ensure that the team completes all assigned tasks. During this step, you can review the initial list of goals and see if you have completed them. Another critical step in project completion is presenting all relevant documents to top management before delivering the finalized project to the client.
How Do You as a Project Manager Benefit From These Principles?
Understanding project management principles allows you to best use your leadership, communication, and organizational abilities. The key benefit of project management principles is that they will enable you to manage your projects more efficiently and address challenges faster. More specifically, the benefits of such principles include:
improving your chances of achieving the wanted result
gaining a fresh perspective on your project
improving productivity and quality of work
encouraging consistent communications amongst staff, stakeholders, and clients
satisfying the various needs of the project's stakeholders
mitigating risks of a project failing
Conclusion
The project management principles are the essential guidelines you must follow to manage projects successfully. A project must have a well-defined structure, goals, and tools to ensure that the outcome satisfies the client's expectations. A project may suffer damages if those principles are not implemented. Moreover, something that you should keep in mind is that effective communication is key to a successful team. Good communication ensures team members are aligned on project goals. It also aids in the growth of trust, allowing everyone to collaborate more effectively from start to completion.