After graduation, moving further in your career sometimes demands a reference letter or a recommendation letter from individuals who are familiar with you. Whether you're seeking admission to a competitive academic program or a career position, you'll almost certainly need any of these letters from a credible source to support your application. But is a letter of reference the same as a letter of recommendation? The short answer is no. 
Let's learn more about the differences between a reference letter vs. a recommendation letter, what are the reasons for using references and recommendations, and more.    
What Is a Reference Letter?
A reference letter is broader in scope. It is usually directed to something other than a specific person. It comprehensively evaluates the candidate's traits, knowledge, and skills. How the writer knows the person is also mentioned, for example, "I was Mia's supervisor at Summers." Sometimes, a corporate representative may send a letter of reference that only specifies the former employee's dates of employment and job title. This letter states that the writer knows you and verifies your basic information.
What Is a Recommendation Letter?
A candidate typically asks for a recommendation letter for a specific professional objective, academic application, or employment opportunity. The writer of a letter of recommendation knows the candidate well enough to rate their skills. The writer discusses the applicant's achievements and talents that make him a strong candidate. The letter is based on the writer's firsthand interactions with this candidate. This letter is also addressed to a specific addressee. 
A recommendation letter is more potent than a reference letter since the writer is endorsing you for a job.
Reference Letter vs. Recommendation Letter: Differences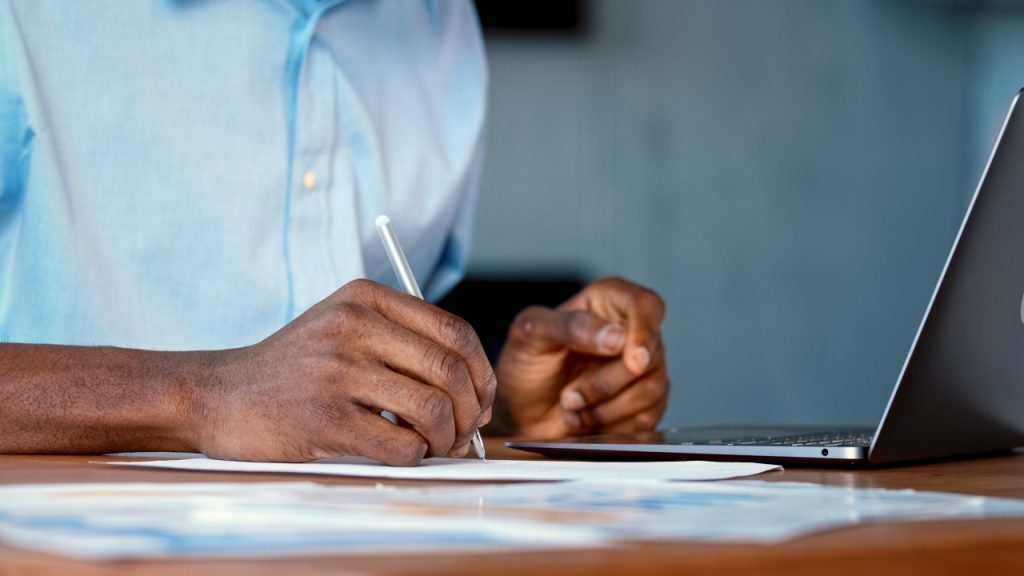 Applications can sometimes become a challenging task. Not knowing how to tell a reference letter and a recommendation letter apart will, for sure, complicate the process even more. Luckily for you, we have outlined some of the most important differences below. 
Purpose 
A reference letter might be used when you require a character reference now or in the future. This letter concentrates on a person's overall characteristics, skills, and talents. Because it is not directed to anybody in particular, you can use it for various options, including internships, employment, and graduate schools.
On the other hand, a recommendation letter is used and directed to a specific person or opportunity. In this letter, the writer must put forward the skills that best fit the position you are applying for rather than a general description. A recommendation letter also has more value because of its authority, depth, and detail. It's also common for the writer to send it straight to the recruiting manager or program director.
When to use it
Before sending out any of these letters, ensure they're required in the application process. Submitting a reference or recommendation letter when it's not necessary will serve you no purpose. But if the application requires one of the two, it's good to learn when to use it. 
If you need a letter that speaks of your character traits and an overall evaluation of your skills and personality, you can use a professional references letter. Since it is a general overview, you can use this in multiple applications. 
Recommendation letters are helpful when you want a future employer to think highly of you. A recommendation letter provides a more thorough analysis of your achievement in a particular area of employment or academic specialization. Furthermore, on these letters, you can put specific honors or scholarships.
Who writes it
Letters of recommendation should be provided by individuals familiar with you and who have evaluated your academic or professional accomplishments. Generally, you can ask your professors, former employers, or colleagues. Remember that recommendation letters require a specific evaluation, so choose a person that knows you best. 
On the other hand, reference letters can be written by anyone mentioned above since it's practically a general overview.
Reference Letter vs. Recommendation Letter: What Should Be included?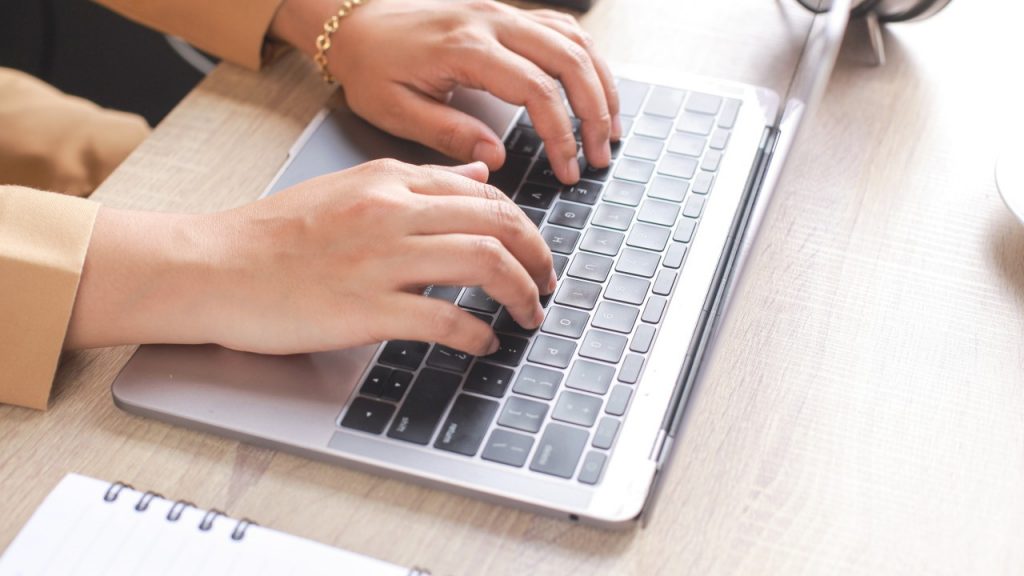 Here are a few points to remember while writing a letter for someone else:
Be positive
Be concise
Mention specific details when needed
Avoid private details
Here are two examples of well-written letters that effectively showcase the applicant's traits with specific examples:
Example of a reference letter
Dear [Hiring Manager's Name],
I am writing to recommend [Applicant's Name]. She worked with me at [organization's name] as a [Applicant's Position] and reported to me.
[Applicant's Name] consistently demonstrated initiative and a willingness to learn, two qualities I've always valued highly. An illustration of this was when she recommended that we establish a regular internal meetup where more senior workers may respond to inquiries from junior employees on their job. She was the first to utilize the information these gatherings provided and apply it to her work. [Applicant's Name] is a joy to work with; she is a team player who always has a positive outlook. 
Don't hesitate to contact me with any further questions.
Sincerely,
[Referee Name] [Referee Email] [Referee Phone Number]
Example of a recommendation letter
Dear [Hiring Manager's Name],
I am pleased to recommend [Applicant's Name] for the position of [Job Position].
Interested in pursuing a degree?
Fill out the form and get all admission information you need regarding your chosen program.
This will only take a moment.
I've been the regional sales manager for the company for ten years. Seven years ago, [Applicant's Name] started working for us as a junior salesperson. She has received many promotions and now oversees a group of other salesmen. As an employee, [Applicant's Name] was always dedicated and resourceful. During her time on my team, she made several key recommendations that improved sales.
Of our 25 sales teams, [Applicant's Name] consistently ranks in the top 10%. [Applicant's Name] is well-liked by her coworkers and exceptional in the eyes of management due to her drive, commitment to streamlining procedures, and capacity to work effectively with any group of individuals. 
Despite being a brilliant seller, [Applicant's Name] is an outstanding teacher and mentor for her team.
How To Request a Reference Letter or a Recommendation Letter
It's common to feel nervous while requesting a letter of recommendation/reference. Although it can initially seem strange, it's a standard step in the application process. You may increase your likelihood of receiving outstanding recommendations by being more prepared about the process of requesting any of these letters.
Choose your best options
Anyone in your network who can attest to your best qualities can write you a letter. Here are a few examples of people you can choose to ask:
Coworker
Co-volunteer or volunteer leader
Coach
Client or customer
Vendor or business acquaintance
Professor or academic advisor
A personal or professional mentor
Fellow student or graduate from an educational program
Neighbor or friend
The interviewer will respect their feedback more if you pick someone with some influence in the business or academic world.
Hit the right timing
When requesting a recommendation or reference letter, timing is crucial because you want to give the writer time to think about what and how to write. If you were issued a tight deadline, ask as soon as possible and apologize for the short notice.
Speak with your selected writer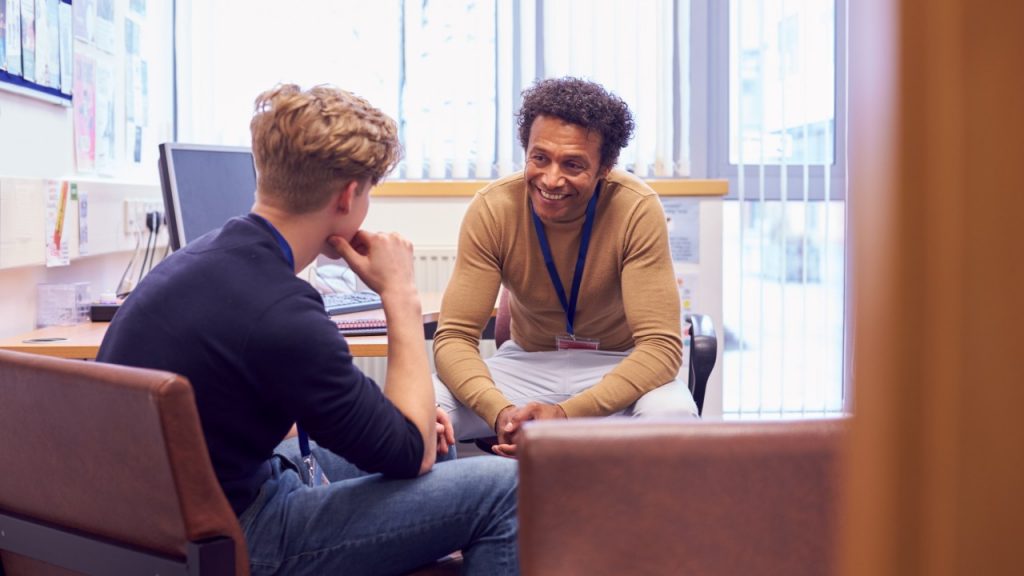 By speaking with your selected writers ahead of time, you can get an idea of what positive or helpful qualities they have to share about you. Be courteous and professional when reaching out to these individuals, and convey your appreciation for their time.
If a person declines to write you a letter, thank them for their time and consideration and move on to the next person.
Provide the necessary background information
A referee must be ready to communicate your abilities and skills and offer examples to back them up; therefore, they will need to know about your skills and the position you are applying for. 
Managers in charge of applications will usually provide you with particular instructions for submitting recommendations and reference letters. 
Some people prefer digital versions, while others prefer that all documents be submitted simultaneously. 
Many firms and programs prefer that letters of recommendation be sent directly from the author to a specified location or form. 
Make sure to let them know about the deadline.
Be ready to provide appropriate documents, instructions, and deadlines to those who agree to write your letters. Otherwise, you might end up with a poorly written piece, or in the worst case, the right person will never receive it.
The Bottom Line
Reference letters and recommendation letters are two sorts of documents that are frequently required during application procedures. Knowing the difference between the two will allow you to have an outstanding application that will be highly valued by hiring managers. Choose the right people to write it for you, provide enough information and always be thankful and polite.