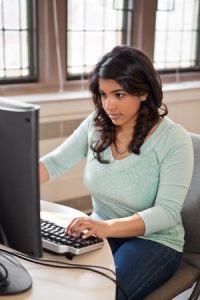 Your resume is you on paper. Aside from the application, which is more of a formality, your resume is the only thing that shows a potential employer who you are before they meet you. It has to capture more than just your strengths and weaknesses.
So when you are writing your resume, it's best to try and avoid tired clichés that hiring managers see too often. Even if you think and feel that the term accurately describes you, there are often more succinct and apt versions of the same phrase.
Here are 5 resume writing tips to help you avoid using tired and overused phrases and words.
"Hard Worker"
Let's be honest, why would someone say they were not a hard worker? In fact, the phrase hard worker is so often used that anyone can use it as description. Instead, focus on concrete attributes and skills and accomplishments. Don't simply distill yourself down to an adjective.
"Outside of the Box"
Among other tired phrases (best practice, win-win, empowered, et al), overused business terminology and idioms won't help you land a job. They do nothing to personally distinguish you from other candidates. Focus instead on duties and details.
"Salary"
Listing an expected salary can do more to hurt than help you. Mention salary, and a red flag shoots high into the sky, potentially limiting your chance at an interview.
"References Available Upon Request"
Simply unnecessary. It is implied and just takes up space. As for listing contacts, numbers, and so on, avoid this as well. Most companies will ask to contact references, so include them on a separate document for the request.
"Objective"
While it may appear that a resume is simply a document that is summarizing yourself, it's more than that. A resume wears an objective hat. That is, you are describing yourself through a specific lens for a company, etc., and most places you apply to already know your objective (to work there). Instead, use this area to talk about you and your experiences and how they will work to help you at your new job. Provoke thought.
Interested in pursuing a degree?
Fill out the form and get all admission information you need regarding your chosen program.
This will only take a moment.