Many students have found themselves dreaming of moving to the U.S. and studying here at one point or the other. The main reason might be the reputation of American universities for their renowned higher education programs. Currently, there are close to one million international students studying in the U.S.
However, due to the often costly university tuition and expensive lifestyle, not everybody can afford to actually make this dream come true. Luckily, there are financial aid opportunities for students who wish to come to the land of opportunity. Many scholarships and grants funded by the government, organizations, and even universities are designed to give international students a hand in their educational journey away from home. While the University of the Potomac is one of the most affordable choices you can find (yes, we're serious), scholarships are always welcome.
Take a look at the list we compiled of government and private scholarships and learn more about the funding opportunities you have as an international student.
Scholarship Resources for International Students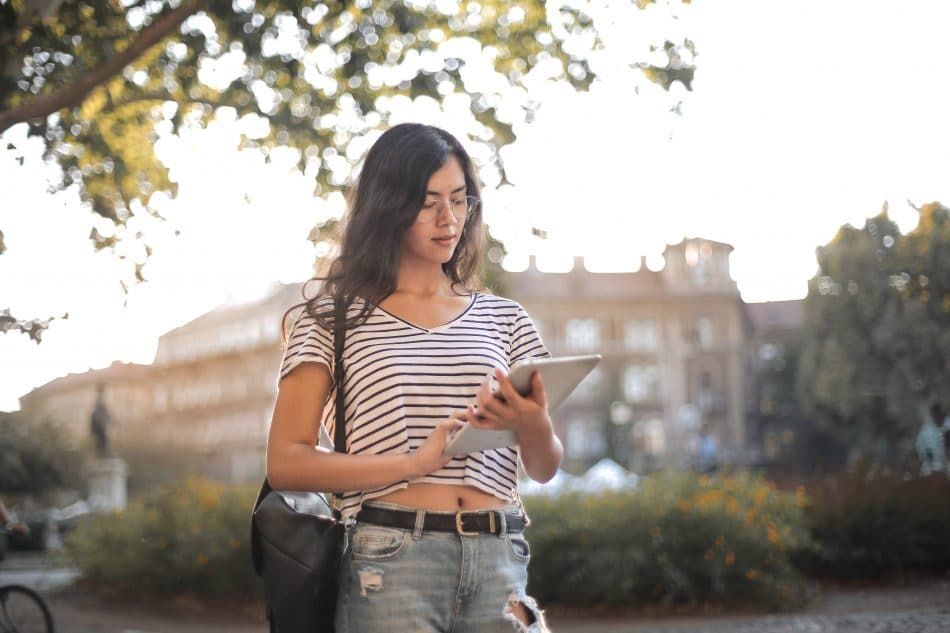 As a prospective student of one of the (many) American universities, you might be interested in getting financial aid so that your education won't bankrupt you financially. While there are certainly numerous scholarships available to international students, knowing where to find them is often a challenge for students. But we've thought about you. Here are some of the scholarship resources available for international students.
1. Education USA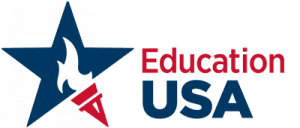 Education USA is a thorough resource center sponsored by the U.S. Department of State. Its mission is to help international students connect to one of their 400 resource centers around the world. to give comprehensive advice and resources to prospective international students coming to the U.S. for studying.
The Education USA website not only provides valuable information about applying to a university, understanding U.S. school culture, and even how to obtain a student visa, but the site includes a scholarship finding database. Students can search the data by country of origin, the state for study, and the degree type the student is pursuing.
If the online website doesn't answer your questions, you can visit an advising center located in your country. Many of these centers can help prospective students by organizing one-on-one meetings and occasionally providing events for them to connect and learn together.
2. Unigo
Unigo is a great starting place for students looking for scholarships, loan advice, or even jobs and internships. Their database currently holds over 3.6 million scholarship opportunities, which can be filtered according to your profile. The website also provides college descriptions, reviews by students, and even a new roommate finder feature for students to connect for housing.
There is also a lot of information for both international students and U.S. residents about programs like FAFSA, how to pay for student loans, or even how to maintain a better budget while in school. Unigo offers its scholarships for registered members as well. To get access to all the site's benefits, you will have to create an account, which will help you also curtail your scholarship search.
3. International Scholarships

International Scholarships is a searchable database specifically for students wanting to study abroad. Many of the scholarships can be organized by country of origin and field of study, to help you narrow down the results and make your efforts easier. The website also provides a few resources, information about finding loans, and current news about international students in the United States. Though plain, it should not be overlooked as a resource for potential scholarship money.
4. Cappex

Cappex is another site that is similar to Unigo, where students sign up to find scholarships. However, Cappex specializes in merit scholarships, where many student awards are renewed throughout the student's education, which means savings year after year. Cappex helps students narrow down their applications by providing the likelihood for competition and what scholarships are best suited for your listed skills, interests, and accomplishments. And like Unigo, Cappex offers its scholarships for registered members.
United States Government Scholarships
The government of the United States funds several scholarships for international students. Here are the most popular ones.
The Fulbright Program
The Fulbright Program is perhaps one of the most popular scholarships for international students funded by the US government. The scholarships that the Fulbright Program offers are dedicated to graduate students, young professionals, and artists who want to study or conduct research for one or two years in US universities. This scholarship is available for international students in all possible fields, medicine excluded.
Hubert Humphrey Fellowship Program
Hubert Humphrey Fellowship Program is a non-degree scholarship program dedicated to international and experienced professionals that want to study in the USA for ten months. Students eligible for this scholarship program are those that come from countries undergoing development or political transition. The scholarship's designated program fields are numerous, leaving you with many options to choose from.
U.S. Universities' Scholarships
Among many scholarships available for international students are the scholarships awarded by the universities students plan to enroll in. Most American universities have scholarships dedicated to international students. Among the universities that think of the wellbeing of international students is the University of the Potomac. Let's take a closer look at the scholarship we offer.
International Students Tuition Scholarship Program
The International Students Tuition Scholarship Program is open to first-time undergraduate and graduate students coming from foreign countries. This scholarship covers 35% of tuition charges and can be renewed annually on condition the student maintains an acceptable academic record.
Interested in pursuing a degree?
Fill out the form and get all admission information you need regarding your chosen program.
This will only take a moment.
Scholarships for Master's Degrees in the US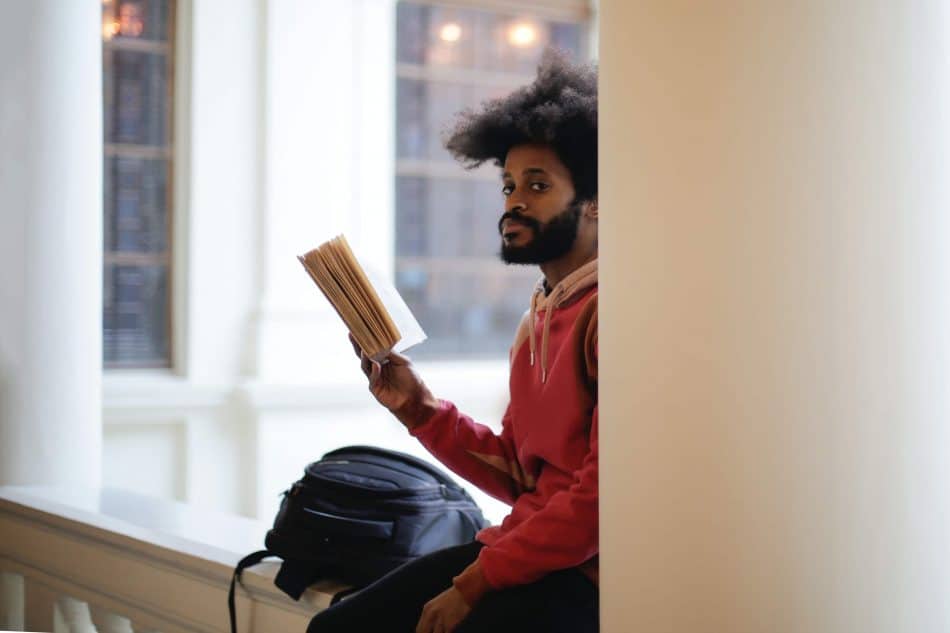 There are scholarships available for each level of education, from the Bachelor's level to Ph.D. one. Here we're focusing on scholarships designed for students who want to pursue their Master's studies in America and some of the available scholarships.
1. The American Association of University Women
The American Association of University Women offers scholarships to non-American women who want to continue their post-graduate studies in America. This association provides several fellowships worth of thousands of dollars ($18,000-$30,000) depending on your studying degree. The women who can show they are committed to the advancement of women and young girls.
2. The Next Gen Scholarship
The Next Gen Scholarship Fund was created for international students and non-citizens that deserve to continue their studies but can't because of the lack of resources. This scholarship program offers one annual award to a qualified and distinguished student at a two-year or four-year college.
3. The P.E.O. International Peace Scholarship
The P.E.O International Peace Scholarship is another scholarship that awards deserving international students with scholarships that want to continue their graduate studies in the U.S. with up to $12,500. This scholarship is a need-based scholarship and selects the most outstanding women to bring them to American soil.
4. The Aga Khan Foundation International Scholarship
The Aga Khan Foundation International Scholarship program offers deserving students from selected developing countries the opportunity to pursue postgraduate studies in the US. This scholarship isn't the typical scholarship that we know of. It's designed in that way that students receive it as half grant and half loan.
5. The MyUS Global Perspectives Scholarship
The global organization's MyUS.com mission is to invest in preparing future international business leaders to achieve long-term success. It offers a scholarship worth $2,500 that the students can use to cover different school and living expenses. To be considered for the scholarship, you must be attending courses in a country other than your own.
Can International Students Get Full Scholarships?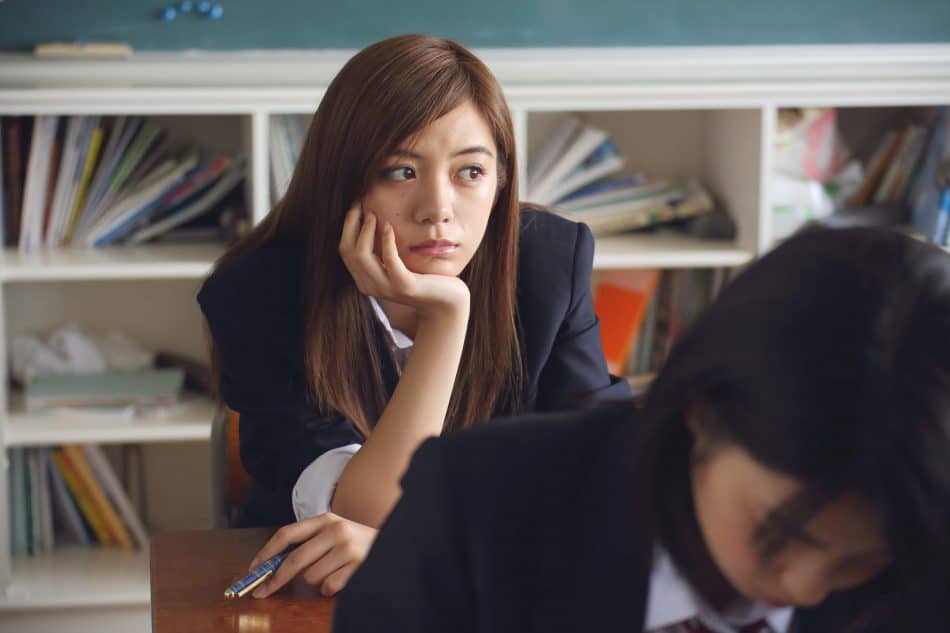 Full scholarships are the holy grail of funding opportunities for students. While many scholarships may cover tuition or living expenses, full scholarships cover both tuition and living expenses. Unfortunately, there aren't that many of them going around. Not to mention the fact that they are highly competitive.
However, the important thing is that every student can apply to get the scholarship as long as they fulfill the requirements set by the scholarship committee. With that being said, you should invest a lot of time and effort to become the best version of yourself and build an outstanding academic resume to become the best candidate for the scholarship.
When you are looking for possible scholarships to apply to, we hope this list will be of help to you. Remember that the first step to affording college is finding one that is affordable itself. UOTP offers high-quality, affordability, and financial aid. What else do you need?