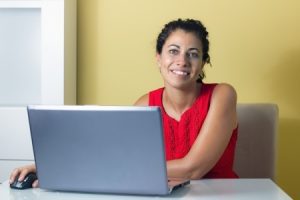 Higher education in the United States is experiencing a time of significant transition, due in part to the tremendous increase in the cost of a college education over the past twenty years. Tuition costs—even at public universities–have become prohibitive for many. Universities, policy makers and scholarship funders are addressing this issue in part by looking for ways to shorten the time it takes for students to graduate.
This lack of affordability is a major factor driving higher education trends and innovations. Perhaps the leading trend is that competition for tuition dollars is rapidly increasing due to pressure from upstart education providers. MOOCs, or Massive Open Online Courses, are gaining in popularity, offering free—open access and no-cost—courses that are expanding global access to knowledge and building institutional brand awareness. According to Dr. Scott D. Miller, President of Bethany College, "the appeal of convenient, low-cost, high-volume online enrollment is growing", and traditional colleges and universities will have to embrace this technology to remain competitive.
As the competition for dollars is increasing, university program offerings are expanding. In addition to the demand for distance learning opportunities and the rising popularity of MOOCs, "swirling"– combining academic work from multiple sources, including work/life experiences, to put toward obtaining a degree—is trending as well.
These trends are aimed at both reducing the cost of a college degree and increasing access to higher education. In order to meet the challenges these developments present, some innovative approaches to higher learning are being created.
Competency-based learning means that students can earn college credit for what they already know: instead of measuring mastery by the amount of time spent in class, students are advanced to the next level based on their demonstration of competency (performance on tests). This system, in which students progress at their own pace, works best with online education. Western Governor's University is the online institution that initiated this system twenty years ago; students at WGU earn bachelor's degrees two years sooner than the national average.
Prior learning assessment is another innovative strategy in which students earn college credit for hobbies, on-the job and military training and volunteer experience. Credit is usually awarded through placement tests or assessments of student portfolios. Some employers and colleges—like Starbucks and City University of Seattle—have developed partnerships that allow employees to earn college credit for workplace training.
Interested in pursuing a degree?
Fill out the form and get all admission information you need regarding your chosen program.
This will only take a moment.
These are just a few of the trends and innovations taking place in higher education, and do not reflect advances in technology, a subject unto itself. University of the Potomoc is an innovator offering affordable, real world education either on campus or online. Our online program may be a bit less traditional, but it offers the same coursework and extensive education as our on-campus program. Find out more about our university and ways for you to earn a degree as affordable as possible; contact us today.