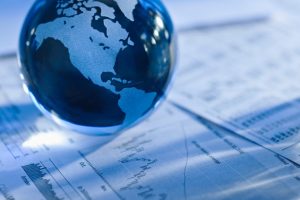 Is an International Business degree useful? The answer to this question is always "yes," but how effective it is depends on your study habits, your undergraduate experiences, and your mastery of topics related to the major. With today's global economy, anyone who studies International Business is in a great position to exceed professionally and personally.
What will you learn?
An International Business degree is similar to a Business Administration degree in a global context. You'll learn about marketing, management, accounting, and human resources, but you'll also discover how these aspects differ in various cultures and societies.
Students of International Businesses are also recommended to learn a second or third language. Study abroad is also encouraged so students can immerse themselves in their respective languages and learn to live in and appreciate different cultures.
What are the potential career paths? International Business is a relatively broad curriculum, so graduates will be prepared for several career paths. According to All Business Schools, students of International Business gravitate to the following roles:
International marketing director
Financial controller
Multinational manager
Business development director
International trade and customs manager
International foreign policy advisor
Where will you stand after graduation?
International Business prepares students for short-term and long-term career prospects. Immediately after graduating, you can find a full-time job, perform an additional internship in a field you're particularly interested in, or study at the graduate level. By getting a Master's Degree abroad, students can gain more practical experience, hone their language skills, and gain a competitive advantage over other job candidates.
International Business degrees are becoming more popular due to the global economy. If you're thinking about studying Business Administration but also have a passion for learning about different cultures, then you'd be a perfect candidate for a diverse and dynamic program like International Business.
To talk more about getting a degree in International Business, or anything else, contact us today.