Cyberspace—or the virtual world of interconnected digital technology— has become a natural habitat for most of us. We rely on it for many key parts of our life, so it's only logical that we take significant measures to protect that space. And, since not all of us have the relevant skills to do so, we take to cybersecurity professionals.
This means that the need for cybersecurity professionals will only continue to increase during the years ahead. Apart from being an in-demand profession, the field comes with a lot of perks for those who choose it, and there are some key factors that differentiate it from the rest.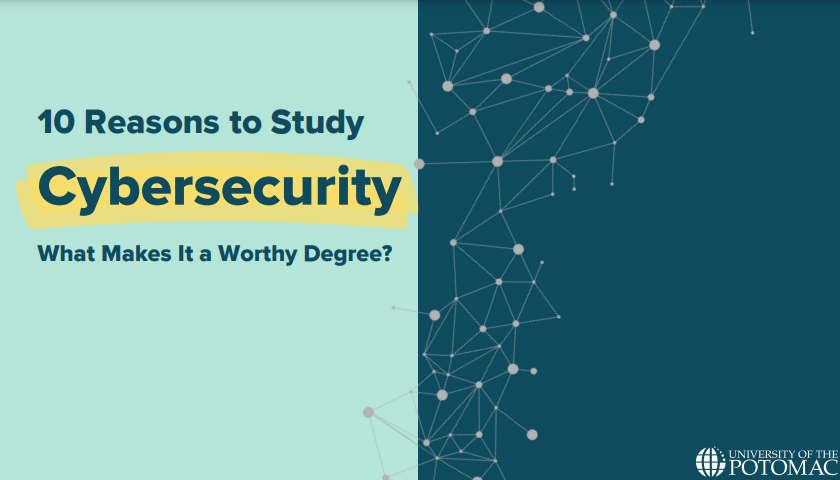 10 Reasons to Study Cybersecurity: What Makes It a Worthy Degree?
The Cybersecurity Field Is Exciting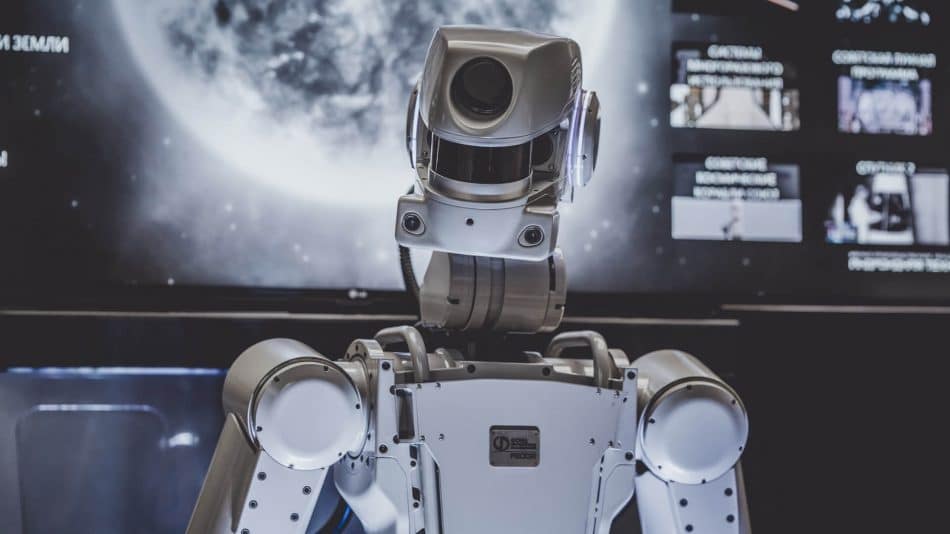 With technology evolving rapidly, so does the need for its protection. Most jobs are transferring their monotonous and manual work into software created for them. With so much sensitive data stored on them, it's only natural they would need a good protection system.
How this translates into the cybersecurity profession is with many jobs in different fields, which on its own brings a lot of excitement into the job. The variety of systems you can work with is nearly infinite. You will get to work closely with teams and any technology the company is using, from robots to huge websites.
The job in itself is exciting because there are new things coming up constantly. While you work to defend the network, a new cyber-attack may come up, and you will have to find out how it happened, how to prevent it, and if there are any new tools that might help you with that.
Not only that, but there's risk assessment, penetration testing, and others, which make the field very interesting to work in. There's also the possibility of working for the government, as it does contain the most sensitive data there is. You can get to protect the network from cybercriminals.
You Can Benefit from Cybersecurity Skills
To start a career in cybersecurity, you will usually need a cybersecurity degree, and a good set of skills to go with it. Developing these skills while studying can have a considerable impact on how your career advances after you join the workforce.
Some of these skills include problem-solving, attention to detail, communication skills, knowing how hacking works, knowledge of computer forensics, etc. Some of these skills may come naturally to some people, and even if they don't, they can be learned.
Cybersecurity, in its essence, is protection from cyber breaches. This can only be achieved with a very detailed outlook on every vulnerability and a problem-solving mindset—both of these are part of ethical hacking. In order to be able to protect the system from any deliberate hacking, you must learn how it is done in the first place.
And if you have an interest in leadership and management skills, you can acquire them through a Cybersecurity master's degree program. This would be of help if you're hoping to land a high-ranking position in leadership. However, you can also opt for an IT degree and follow up with cybersecurity certifications.
You Can Get an Online Cybersecurity Degree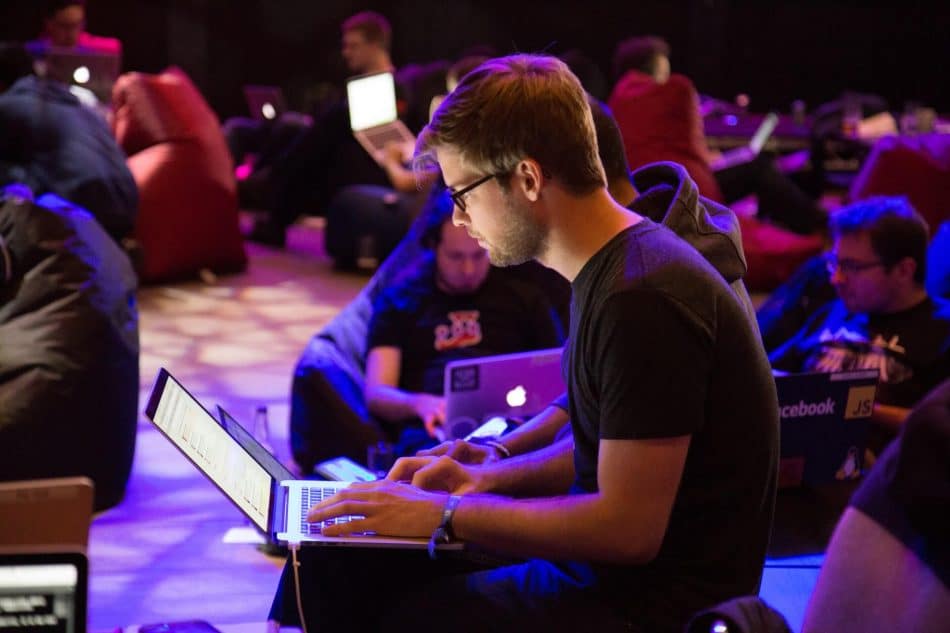 Online degree programs are very trendy among cybersecurity students, and it is easy to guess why. They're affordable, time-saving, and efficient. These qualities are especially valuable if you're working full-time or have a family to tend to.
The reason why it makes sense for these programs to move online is their focus on computers and networks. Most of the work you're going to do with a cybersecurity degree revolves around online work and preventing hackers from breaching security.
There's also the rate at which these programs are progressing, and the way lab assignments that are done virtually is changing. Some universities have 'virtual machines', which are simulations of machines. This means you can complete a task as if you're in front of the actual device.
Because of the nature of the field, studying online doesn't take away from your hands-on experience. If anything, it adds to it.
The Cybersecurity Industry Is Expanding Every Day
With automation becoming part of most jobs, it is only reasonable that the cybersecurity industry is expanding. If we store much of our information online, then it should be protected. Many aspects of our life have become internet-connected, and we turned to online shopping, banking, communicating, and education.
Interested in pursuing a degree?
Fill out the form and get all admission information you need regarding your chosen program.
This will only take a moment.
With the number of tasks we complete being automated and going through networks, the need for professionals to keep our information protected is on the rise. This means that all kinds of fields now need cyber protection, which is why the industry is expanding rapidly.
There were many important data breaches that caused alarm, and thus opened the conversation about how critical cybersecurity is in today's society.
Seeing how fast this industry is expanding, it is improbable that you will struggle for a job with a bachelor's degree in Cybersecurity. Plus, you can get to have your pick since there are a variety of job options out there.
The Salaries in Cybersecurity Are High
On average, most jobs in cybersecurity have above medium salaries. Although, the salaries are usually higher when someone is more certified and experienced. This essentially means that the more services you can offer your employer, the bigger your paycheck will be.
Although, certification and experience aren't the only factors when it comes to compensation. Your salary may also depend on the kind of job you choose, as some of them are known to pay better. Some of the highest paying jobs in cybersecurity include information security manager, senior security consultant, security engineer, etc.
With the right soft skills and technical skills, it is likely that your salary in cybersecurity jobs will not be average. This is because a data breach could cost a company millions of dollars. Hence they are willing to invest in the protection of their information.
Depending on the job description and level of competence, a salary in cybersecurity could be anywhere from $50,000 to $500,000 annually.
It goes without saying that the work cybersecurity professionals do is invaluable. Without them, sensitive information would be leaking left and right. Beyond the fact that you will often get to play the hero in this field, there many other appealing aspects to it. For instance, it's an ever-expanding industry, it has many career options and high salaries. We hope this information helped you!