Associates Degree in International Business
Degree Overview
Associate's Degree in International Business  Overview
Potomac's Associate Degree in International Business is a two year program that consists of specialized international business courses, related business subjects and general studies classes. The program is designed to prepare you for an entry-level career in global firms and similar jobs in private, governmental and nonprofit organizations. If they choose to do so, students will also be aptly prepared to enter a Bachelor's Degree program in international affairs.
Careers
 International Business Careers
International Business and International Relations were both listed in Payscale's top 50 of "Careers that Pay You Back" in their 2014 salary report, beating out regular business and even healthcare careers.
Potomac's Bachelor of Science degree in International Business prepares students to succeed in a global business environment. Our International Business faculty have international experience in addition to their strong business credentials and students benefit from the global perspective they bring to the classroom.

Positions Available with an Associate's Degree in International Business: 
Sales & Marketing Trainee
Sales Associate
Management Trainee
International Medical Claims Representative
International Logistics Dedicated Customer Professional
Manager, International Benefits
International Business Capture Liaison Manager
Inbound CSR Consultants
International Business Development Representative
International Relocation Manager
International Customs Entry Agent
International Administrator
Branch Manager-International Logistics
Program Outline
International Business Associate's Program Outline
University of the Potomac is an accredited school with an International Business Associate's Degree Program especially designed to prepare students for further graduate study in a wide variety of fields that can lead to advanced business degrees in different areas of international affairs. Our education program classes allow students to become experienced with information technology, while pursuing an educational program that helps them become familiar with the many different aspects of global business. A successful international businessperson utilizes effective business strategies and skills in an international context. University of the Potomac's program includes basic degree classes that deal with the many different explicit areas of business practices in a complex and developing international economy.
International Business Program Mission
The mission of the Associate of Science degree in International Business is to prepare students for entry-level positions in global firms, as well as positions in private, governmental and nonprofit organizations.
Program Learning Goals
Graduates of the Associate of Science in International Business are able to:
Define how social, economic and political paradigms impact ethical issues in various international business strategic planning situations.
Work in teams, apply problem-solving knowledge to effectively communicate legal issues pertaining to international business law and international business operations.
Demonstrate the use of oral and written communication to analyze and present economic and financial information in the area of international business.
Discover the nature, significance and context of managerial activities as undertaken by
leadership in various organizations in international business contexts.
Apply technology to analyze problems, develop business
strategies that relate to international business management.
Global Business Professional
The lower division required international business courses prepare students for the examination leading to certification as a Certified Global Business Professional offered by NASBITE.
Program Outline
To receive an Associate of Science degree in International Business, students must earn 60 semester credit hours. Unless noted otherwise, all courses carry three semester credits hours. Program course requirements are listed in the credit requirements section below.
ASSOCIATE OF SCIENCE IN INTERNATIONAL BUSINESS
General Education Requirements (18 Credits)
COMP 125 Computer Fundamentals
ENGL 101 English Composition I
ENGL 102 English Composition II
GNED 112 Student Success Strategies
MATH 106 College Mathematics
MATH 110 College Algebra
Required Management Courses (21 Credits)
ACCT 101 Financial Accounting I
ACCT 110 Financial Accounting II
BUS 110 Foundations of Business
BUS 202 Critical Thinking and Decision Making
BUS 230 Business Ethics and the Legal Environment
ECON 201 Principles of Economics
FIN 230 Fundamentals of Finance
Required International Business Courses (18 Credits)
BUS 270 International Business Law
BUS 290 Strategies for International Business Ventures
MGMT 235 Introduction to International Business
MGMT 260 Cross Cultural Management
MGMT 275 International Trade and Practices
MRKT 230 Introduction to International Marketing
Electives (3 Credits)
TOTAL CREDITS – 60 CREDITS
Tuition & Fees
Tuition and Fees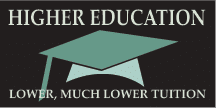 Domestic: It is our goal for every student to graduate with little or no debt. This starts with reasonable tuition and coupled with a modest resource fee that covers all e-textbooks, online library access, and many other resources to help enhance our student's learning.
Domestic Tuition and Fees – Click Here>>
International: University of the Potomac welcomes students from across the globe. Tuition, coupled with a modest resource fee covers all e-textbooks, online library access, and many other resources to help enhance our student's learning
International Tuition and Fees – Click Here>>
Financial Aid: If you need it, we also offer financial aid options including Pell Grants, federal loans, and more.