If you're curious about exploring the world you live in and helping the environment, a career in Geographic Information Systems (GIS) is the ideal choice for you.
GIS is beneficial for many industries since it includes implementing and converting complex data sets into intelligent and valuable knowledge for companies to consume.
What is Geographic Information Systems (GIS)?
A geographic information system, shortly known as GIS, is a computer system that captures, stores, checks, and displays data about positions on the Earth's surface. GIS can display a wide range of data on a single map, including streets, buildings, and plants.
GIS connects data to maps by combining location with several forms of descriptive data. Such a combination sets the grounds for mapping analysis employed in research and nearly every sector. GIS is used better to understand trends, relationships, and geographic context. Using GIS translates to improved communication and effectiveness and better management and decision-making.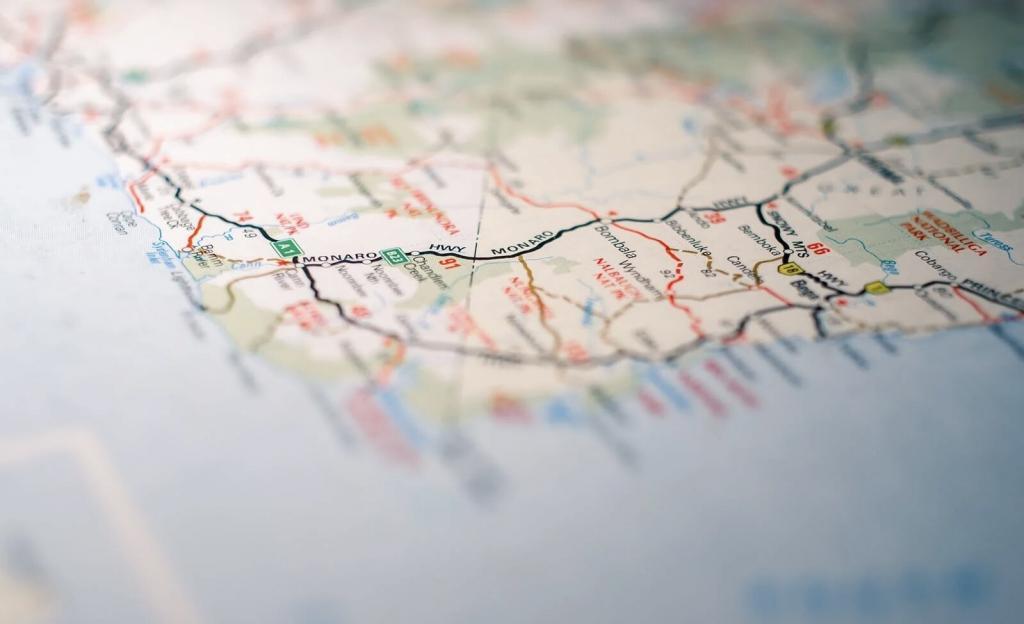 GIS Career Path
Many individuals deciding to enter the GIS field choose to follow the first gis career path to obtain a Bachelor of Science in Geographic Information Science and Technology. Such a degree is very efficient on the job market, and many employers are satisfied. However, many professionals choose to take a further step in their career and obtain a master's degree in the field.
Degree in geographic information science & technology
The Bachelor of Science in Geographic Information Systems (BSGIS) is a four-year degree that teaches students computer technologies, surveys and measures, mathematics and statistics, remote sensing, and graphics. GIS degree programs are generally concerned with data capturing for analysis, technological modeling, and mapping. Students use these tools to analyze geographical areas effectively for mapping, research, and even strategic planning. GIS degree programs teach students how to apply their knowledge of many subjects to real-world challenges and needs through modern technology.
On the other hand, a master's Geographic Information Science and Technology program provides a multidisciplinary foundation for understanding and using geographic information to address contemporary commercial, government, military, and organizational concerns. Such programs give students an awareness of how geographical data influences decisions in today's world and hands-on experience with cutting-edge GIS technologies.
GIS Certifications
While everyone's professional demands and certification objectives may differ, standard GIS certifications offer demonstrated advantages, such as increased earning potential.
Geographic Information Systems Professional (GISP)
If you wish to work in the GIS field, geographic information systems professional (GISP) is one of the most well-known certification forms. The GISP credential is given to qualified GIS professionals to provide them with a professional distinction in the field. Applicants must fulfill the following requirements to be certified:
Best Careers in Geographic Information Systems
As one of the fastest-growing fields, geographic information system opens many new doors for those who decide to study it. GIS specialists, cartographers, and GIS developers are just some of the best gis careers.
GIS Specialist
A Geographic Information Systems (GIS) specialist is a highly trained individual who creates, analyzes, and maintains geographic maps, graphs, and associated data using computer software and specialized equipment. They generate maps that represent political borders, rivers, environmental resources, and transportation networks using a Geographic Information System (GIS), a computer-based software.
The function of a GIS professional is essential in projects like construction and civil engineering. Their participation may also help with demographic studies, route emergency and fleet vehicles, and determine enterprises' optimum sites. As of April 2022, the average yearly salary for a GIS Specialist in the United States is $63,694.
GIS Developer
A GIS developer, or a geographic information system developer, is a professional who designs and develops software and apps that collect and display geographic data from various places. A GIS developer is responsible for interpreting aerial photos, building databases and maps, and developing tools to aid multiple programs and initiatives in specific businesses.
A GIS developer is also likely to operate as part of a software development team, which requires open lines of communication for a smooth workflow. As of April 2022, the average yearly salary for a GIS Developer in the United States is $110,411.
Interested in pursuing a degree?
Fill out the form and get all admission information you need regarding your chosen program.
This will only take a moment.
Cartographers
Cartographers are expert mapmakers who research, develop, and produce maps and charts for the general public and private clientele. Their work is critical in various fields, including education, urban planning, and infrastructure development. Cartographers can find work with utility companies, local government agencies, private consultancies, and commercial map publishers, among other places.
A cartographer's everyday job responsibilities include:
Researching data.
Acquiring information from satellite pictures or aerial photography.
Making maps.
Confirming the accuracy of developed maps.
Connecting with customers and information suppliers.
As of April 2022, the average yearly salary for a Cartographer in the United States is $66,536.
Health geographers
Health geographers are concerned with the risk of various diseases at different geographic scales ranging from local to global. They examine the natural environment in all its complexities for links between diseases and regions. Health geographers use modern spatial analytic methods to map the dispersion of health, including various illnesses, as individuals disseminate them amongst themselves and across more significant regions as they travel.
Health geographers consider all forms of locations to be possible health hazards, from natural catastrophes to interpersonal violence, stress, and other potential threats. As of April 2022, the average yearly salary for a Health Geographer in the United States is $45,982.
Climate scientist
Climate scientists are highly qualified scientists specializing in the most pressing hazard to our world population. Climate Change Scientists assess statistical models and weather dynamics to track climate trends.
In addition, they reframe the data into policy recommendations and specific, measurable targets for global consumption, emissions, and other activities that have a substantial impact on the Earth's climate. As of April 2022, the average yearly salary for a Climate Scientist in the United States is $63,817.
Urban planner
An urban planner is in charge of assessing land usage and condition and developing comprehensive plans and programs that will benefit the entire community. Urban planners' responsibilities include conducting field investigations and collecting environmental studies, showing market research and developing proposals for official approval, reviewing recommendations and addressing issues concerning land and resources, and strategizing comprehensive area plans.
An urban planner must consider the community's best interests to foster growth and development. As of April 2022, the average yearly salary for an Urban Planner in the United States is $61,640.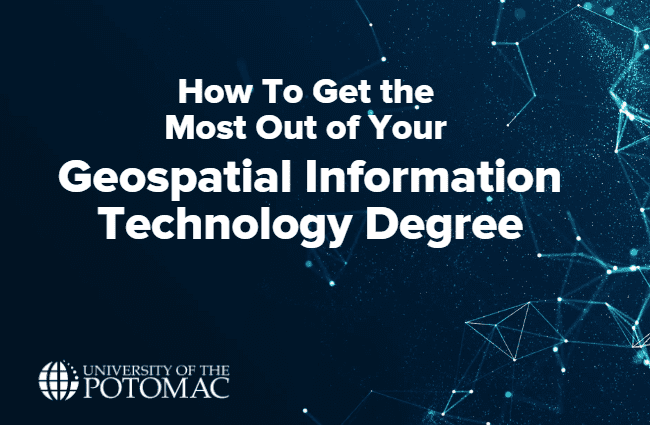 Download Our Free eBook: How To Get the Most Out of Your Geospatial Information Technology Degree
Uncover the insight you need to maximize your career potential.
Final Thoughts: Is GIS a Good Career?
If you're asking," Is GIS a good career," the answer is yes. If you are interested in applying your skills to help the environment, GIS is ideal. Ultimately, GIS is an excellent career since it has competitive salaries and will be high in demand for a long time.