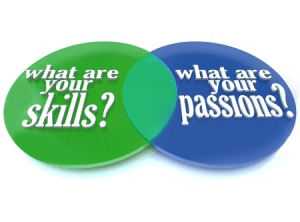 Some people are born knowing what they want to be — what they're meant to be — when they grow up. For these people, choosing college major doesn't require a second thought.
For others the choice is very difficult and often confusing. If you're not sure what kind of career you'll enjoy and be successful in, deciding what course of study to invest your time and money in won't be such a simple prospect.
When deciding on a major there are several factors you'll want to consider:
What you're passionate about and what you're good at. Frequently these two are the same, but not always. Since your college major is expected to lead to your life's work, you'll want to study something you enjoy and something you do well at.
Career options. Sometimes a bachelor's degree in a particular subject doesn't lead to an obvious career; this is especially true with liberal arts degrees. When selecting a major, think about potential careers you may want to pursue and how the degree may be useful—or not useful—in that pursuit.
Which schools offer the degree, their location and cost. If an online option is available, the location of the school will not be an issue; however, you'll still need to consider the cost of obtaining a degree, as well as the reputation of the school as compared to other options.
Earning potential. The days when having any kind of bachelor's degree ensured a well-paying job are long gone. We've all heard stories about Tier 1 University graduates who can't find a job, despite an unblemished academic record and extensive participation in extracurricular and volunteer activities. When you're choosing a major, you'll need to consider what kind of career it will lead to and if that career will support your future lifestyle.
Several surveys have recently been conducted to determine which college majors rendered graduates most employable and most of these studies have obtained similar results. According to a study released in May, 2013 by the Georgetown University Center on Education and the Workforce, the following five majors have the lowest unemployment rate:
Actuarial science
Pharmacology
Educational administration and supervision
School student counseling
Geological and Geophysics Engineering
The five majors with the highest unemployment are:
Linguistics and Comparative Language and Literature
Psychology
Architecture
Educational Psychology
Military Technologies
You can see the entire report here, and you also may want to check out University of the Potomac, which offers both online and on-campus Bachelor's degrees that lead to well-paying jobs, including accounting, government contract management and digital forensics. If you'd like to find out more, please contact us.
Interested in pursuing a degree?
Fill out the form and get all admission information you need regarding your chosen program.
This will only take a moment.