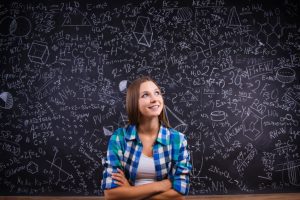 Social commentators long ago anticipated a trend toward applied education and away from traditional academic degrees. Their predictions prove prophetic as college enrollment numbers stagnate or decline, "with an annual growth of only 0.4 percent in enrollment for all public and private universities from 2011 through 2013, down from an annual growth of 3.6 percent from 1990 through 2010."
At the same time, "career-focused learning is back," and non-traditional and alternative programs, online programs, and niche-based and certificate programs continue to grow.
Several factors generated this shift, including an economy that made it even more difficult for families to support a "traditional" college education and a job market that made people question if it was as critically important as we had always believed.
Technological advances and effective online learning possibilities, with the potential for monitoring, assessment, analytics and credentialing, play at least as significant a role. To the extent that online learning offers career preparation in a more cost-effective, democratic way, it dovetails with the economic factor to create a very different educational environment.
These factors are generating the following higher education trends and innovations, which all assume an expanding online environment and seek to provide more cost-effective options. These trends do not need to forecast a decline for academic institutions, but they do demand creative attention and a plan to integrate and benefit from them.
With the explosion in online studies and self-directed learning, one important role for universities is to teach students to develop and use critical thinking skills in the online environment: how to select credible information from a wealth of options, what to look for to confirm credibility, how and why to fact-check, and how to draw conclusions based on information.
Interested in pursuing a degree?
Fill out the form and get all admission information you need regarding your chosen program.
This will only take a moment.
Another important role for universities is as educational brokers, that is, to act as coordinators and guides to students as they put together effective, affordable programs from a range of options. It is up to the universities to maintain standards of educational rigor and excellence in this environment with its changing requirements.
Finally, universities must expand their online offerings, from linking with well-made supplementary classes and tools that meet the standards of the university and the needs and requirements of their students to their own complete, online degree programs.
For information about online programs available through University of the Potomac and how you can integrate them into your preparation as a citizen of tomorrow, please contact us.