While going to college is definitely an exciting experience, this experience can be very costly, especially in the U.S. Choosing an affordable university is the best way not to be left with student loans. The University of the Potomac ranks eighth on the list of the most affordable online universities.
Seeing that it costs an arm and a leg to pursue an education in the U.S., you might be on the lookout for financial aid. One of the forms of financial assistance is scholarships, but, unfortunately, not everyone is eligible to get them. There are certain requirements one has to meet to earn one. Read on to find out how to get a university scholarship by becoming the perfect candidate.
Difference Between Scholarships and Grants
Considering that they're both types of financial aid given to students, these terms are often mixed, and sometimes even used interchangeably. Here are the differences between them.
Usually, scholarships are merit-based, which means that they are given to students who have proved to have some qualities like athletic ability, academic achievement, or are involved in a certain extracurricular activity.
Grants, on the other hand, are need-based so that they are given based on family income. The primary source of grants is the federal and state government. One thing that they have in common is that the students should continually fulfill their requirements to continue to receive them.
How To Qualify For Scholarships
When it comes to receiving college scholarships, it's important to put your best foot forward and start building your reputation, grades, and skills early. By developing your character and your academic resume, you can increase your chances of earning scholarship money. Here are three ways to turn yourself into a great scholarship candidate.
1. Focus on others, not just yourself
What we mean by this is that of course, you should focus on yourself to become the best you can be, but you also should give some of your time to organizations and nonprofits and they, in turn, will give you the skills that make you a better student and community member. You'll get those skills by working or volunteering in organizations and nonprofits.
It's through volunteering that you'll increase your chances of receiving a scholarship. For instance, you can demonstrate you deserve the scholarship by showing them that you volunteered at a hospital. In addition to this, when you write your essays for college scholarships, you'll do so with knowledge and perspective that others might lack.
Volunteering can also give you valuable connections and support. Community members will recognize you and will be willing to vouch for you when needed. Also, many organizations give scholarships to students who have volunteered. Either way, by volunteering, you'll get out a winner.
2. Diversify your interests and activities
When it comes to deciding which students deserve a particular scholarship, many factors are taken into consideration. Looking at what students do for extracurricular activities is one of them.
You can be a sportsman, a knitting club organizer, or anything else, the point is that those activities will make you stand out from the crowd. While they can certainly increase the chances of you getting the scholarship, you can also receive scholarships destined for specific hobbies. There are athletic scholarships, knitting scholarships, and many more you can take advantage of.
3. Make your grades and test scores count
Scholarship givers usually have certain requirements that a student has to fulfill to receive a scholarship. They might set a grade-point average requirement (GPA), a test score minimum, or will want to see a transcript that shows exceptional work or improvement. While a B might not matter in high school, it may matter a few years later when you want to apply for a scholarship but can't because you are a few points away from meeting the minimum requirement. That's why you should strive to do good in your classes and exams to have a better academic profile appealing to scholarship committees.
How To Find Scholarships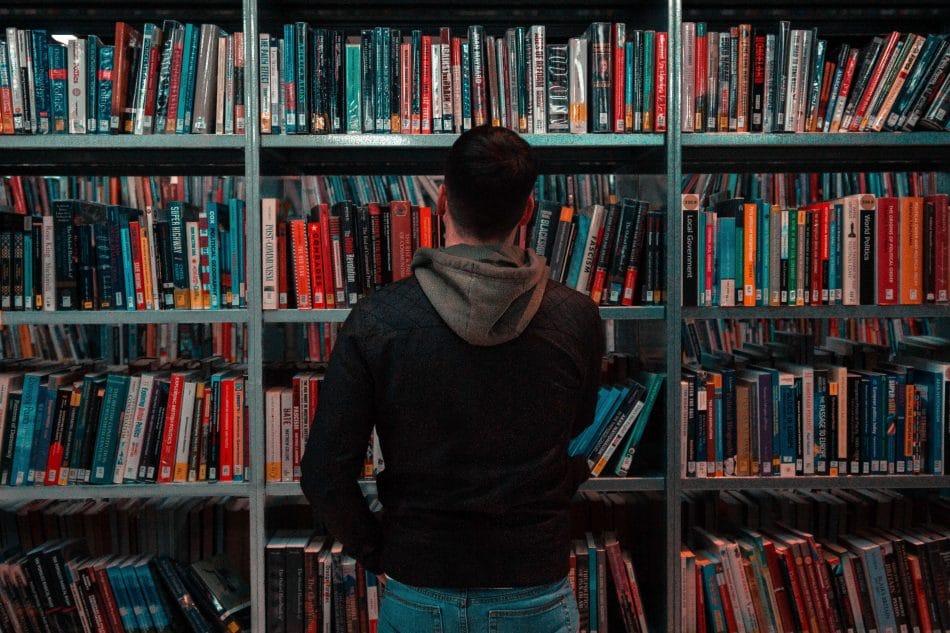 If you happen to be a high school student, you have plenty of available scholarship resources. Here we're listing some of these resources.
1. High school career centers
Most of the high schools have a career center that can help you find scholarships. If your school doesn't have a career center, you can ask for help from your school counselor. They might keep an updated list of scholarships sorted by date. Take a look at this list and take notes about each of them. These notes will be very helpful when you start the application process.
2. Library and bookstore resources
Once you've written down all the scholarships from the list, your high school career center grants you, head to the library and look for the latest edition of a scholarship book. They are comprehensive catalogs of scholarships you can apply to. Then, write down the list of the scholarships you took from the books and every bit of information you can take so that you won't need to do research again.
3. Scholarship search sites
Besides paper-format resources, there are also online resources that can help you find what you're looking for. You can turn to different websites that are dedicated to scholarships. Education USA and Unigo are just some of the websites where you can find information about scholarships.
4. Ethnic organization scholarships
Many ethnic organizations offer student scholarships. Through these scholarships, you'll earn hundreds or thousands of dollars, depending on the organization. However, to be eligible for them, you have to belong to a certain race or background. Aga Khan Foundation International Scholarship Program is one of such ethnica scholarships. It's awarded to a limited number of students from selected developing countries.
Applying for Scholarships Tips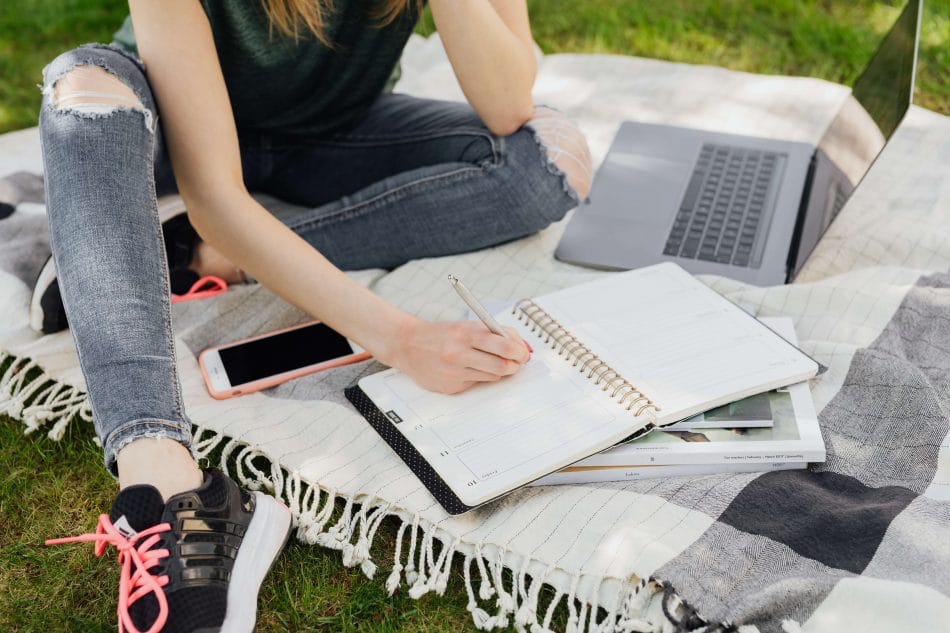 Applying for scholarships might sound overwhelming to most. But the experience won't be as overwhelming if you know what you need to do. With that in mind, we decided to make the whole experience easier for you by guiding you through the process. Read on to learn more about the scholarship application tips.
1. Start the process as soon as possible
You probably hear this one repeatedly, but taking this step might just guarantee you a scholarship. By allocating a certain period of time to the scholarship application, you'll have plenty of time to prepare the paperwork that is required and submit it on time.
Interested in pursuing a degree?
Fill out the form and get all admission information you need regarding your chosen program.
This will only take a moment.
2. Check out the university website for scholarships
If you have decided on which university you're going to study, then its website is a good place to start. Typically, on a university's website, you'll find all the information you want to get about it, including the scholarships. For instance, on the blog of the University of the Potomac, you'll find all the information one might need regarding them. Take a look at the scholarships offered and see if you can apply to one of them.
3. Search for other scholarship providers
Applying for the university's scholarship doesn't necessarily mean that you shouldn't look for scholarship opportunities outside academia. By researching, you'll find plenty of scholarships that are offered by many organizations across the country.
4. Find out what the scholarship's requirements are
For each scholarship that is granted, there are requirements that students should fulfill. When you decide on a scholarship, you should do thorough research about it and what is expected of you. Some require resumes, some require transcripts of your grades, find all you need to know about their requirements by researching.
5. Keep deadlines in mind
Each scholarship has its application deadline. You should always aim to finish the application early so that you'll have time to have another look at your application and submit it accordingly. Deadlines aren't negotiable, they're final. With that in mind, a calendar would help you keep track of the deadlines you need to meet.
How to Write a Scholarship Essay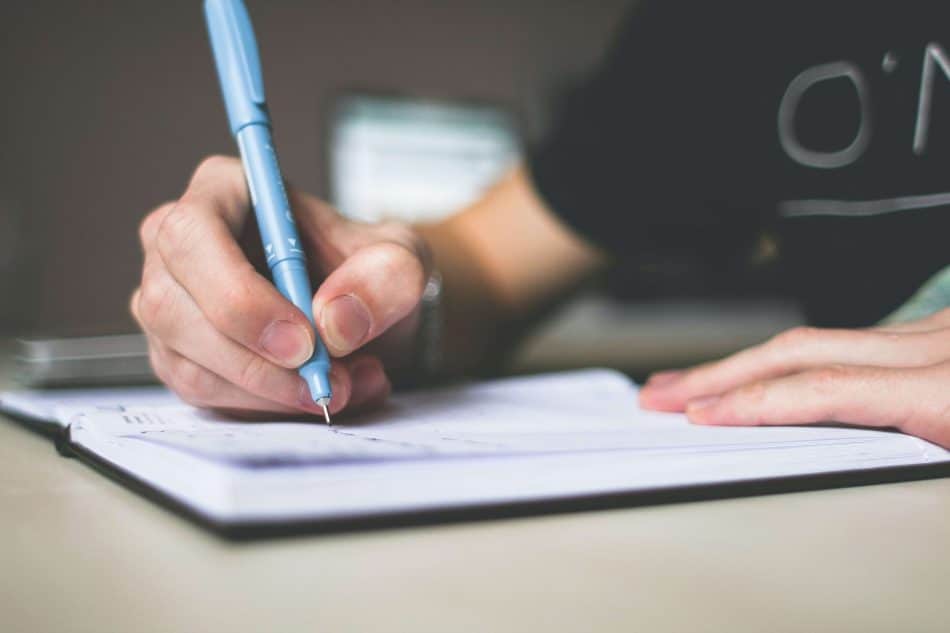 Writing a scholarship essay is not an easy task, but it will be easier if you know what is expected of you from the beginning. With that being said, here are a few tips to help you with the scholarship essay process.
1. Start with the writing early
Leave yourself plenty of time to create a well thought out and well-articulated essay. You should have more than enough time to brainstorm ideas, create the outline, write the essay, and have time to review and edit it. The more time you spend on the essay, the better the final product will be.
2. Understand the scholarship provider's mission and purpose
Each scholarship provider is looking to give the scholarship to students that meet certain criteria. Consider writing about an interest or experience that relates you to the mission of the organization. Write it in that way that the reader will feel your enthusiasm and passion for the topic.
3. Follow the scholarship essay instructions
This is a step you must take. Before submitting your scholarship essay, you have to review and make sure you have followed certain guidelines. Many students have missed out on the opportunity to earn the scholarship money because of their neglect. You don't want to have the same fate as them.
4. Stay away from negative and pessimistic essay topics
It would be way better if you would describe how you overcame hardships despite having obstacles that hindered you from succeeding instead of complaining about the situation you're in or what happened to you.
5. It's okay to get personal
It's more than welcome for you to share with the committee who you are. Telling your story makes the essay even more genuine and, therefore, memorable to the scholarship committee.
6. Ask for feedback and writing advice
The final product will certainly be a complete version if you ask teachers, counselors, family members, or friends for feedback on the essay. Other people can see mistakes that you are not aware of.
7. Don't give up
We know that the whole process of writing the essay will be tiring and stressful. However, you shouldn't back down. Instead, think of how useful and helpful the scholarship money will be in your academic years.
Fortunately, luck has nothing to do with getting a scholarship. It's through hard work and continuous efforts to become a better person and fulfill the scholarship's giver's requirements, that you can make your dream possible and your studies more affordable. However, having fulfilled the conditions doesn't necessarily mean that you automatically get a scholarship; you have to apply for it. That's where we come in with our tips. If followed, they'll make your application process way easier.