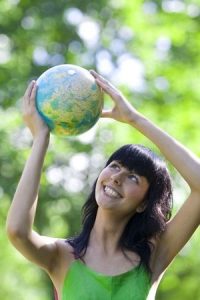 International Studies isn't the easiest college major, but it's certainly one of the most rewarding. In addition to learning from textbooks and in the classroom, you'll also gain a lot of practical experience.
There will also be a need for International Studies majors for the foreseeable future. They'll be the ones who have to deal with difficult questions like what will become of the European Monetary Union (EMU).
But now let's talk about what you'll actually study when you select International Studies as a major. Since it's impossible to learn about each nation in-depth, you'll have to focus on specific areas. Here's how Princeton Review describes the course study:
"While you'll gain a greater appreciation for the commerce of the world as a whole, you will probably concentrate on a specific region of the globe, studying in detail its unique history, economy, and political structure. Whether it's Africa, Asia, or Western or Eastern Europe, you will have the opportunity to focus on the region or countries that interest you most, learning their language, and perhaps even spending a semester studying abroad."
You can always make your concentration more specific. Let's say you have an interest in Spain. Now, you can choose to study the country's economy, government, culture, or history. You'll also certainly want to study Spanish so you can work with primary sources. In general, the more specific your concentration, the better.
The real reward of International Studies is your learning experience. You'll get the chance to visit new countries, learn new languages, meet new people, and make a difference in the world. None of this is simple or easy, but the challenge is satisfying.
International Studies is a great choice for students who want to broaden their horizons and challenge themselves. Your studies will define who you are and will change you for the better.
To talk more about international studies, or anything else, please contact us. Thanks.
Interested in pursuing a degree?
Fill out the form and get all admission information you need regarding your chosen program.
This will only take a moment.