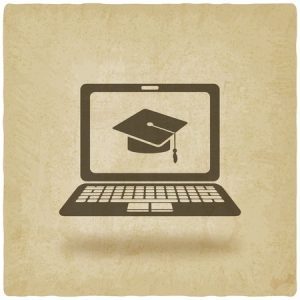 The benefits of MBAs are well-known: with additional academic and professional experience, you can improve your job prospects and increase your value to a company. Here's a few things you should know in regard to online MBAs:
An MBA is a permanent asset 
Certain types of training only last for a short period of time. If you work in the IT field, for example, then you'll need to attend training sessions regularly to stay up-to-date.
MBAs, on the other hand, are a permanent asset. A recent Forbes article explains how this can improve your career:
"Earning an MBA signifies a commitment to professionalism in the field of management. You have paid your dues. This can be particularly important in large firms, where senior managers who may not know you personally approve promotions. Unlike many investments, your MBA is a permanent asset that will stay with you throughout your career."
Studying online saves you time
Unfortunately, an MBA isn't always a feasible solution for everyone. If you already work full-time, then going to a college campus a few times a week is probably out of the question.
If you study online, however, then you can save time by attending class on the Internet. Since you don't have to commute, you'll have more than enough time to take care of your professional and academic responsibilities.
Online degrees provide more flexibility 
And finally, there are certain limitations to standard MBA programs. If there's a class you really want to take, but it's only offered in the morning when you're unavailable, then you're out of luck.
When you study online, you can take any class that interests you. Your schedule is much more flexible and you're not just limited to certain time slots.
For more information about our online MBA programs, or anything else, contact us today.