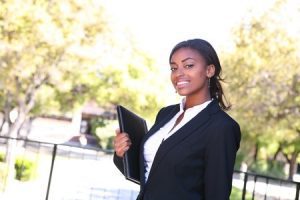 Getting a business management degree is a rewarding experience that can lead to a lucrative career. Management is considered a general degree and doesn't tie you down to any one particular career field. If you are interested in business and are good at leading others, then management is the right major for you.
Quality Assurance
Although many quality assurance professionals come from an engineering background, many also have degrees in management, accounting or finance. This is especially true in finance or service-related businesses. Quality professionals analyze operations in an effort to optimize systems and improve customer service. Management majors can combine their business education with quality assurance principles to enhance productivity and profitability.
Positions in quality assurance include:
Vice President of Operational Quality
Process Excellence Manager
Quality Assurance Manager
Quality Assurance Analyst
Quality Assurance Technical Writer
Internal Audit
Management majors are exposed to a wide variety of business-related subjects during their education, which makes them good candidates for internal audit positions. Auditors need to understand accounting, interpersonal communications, human resources and management techniques to provide consulting services. Given all of the accounting improprieties of the early 2000s, internal auditors are in demand in 2014 and in the years to come.
Project Management
Project managers are vital within large organizations and help affect change leading to greater efficiency and higher productivity. Project managers direct teams of internal stakeholders in an effort to meet and overcome adaptive challenges. Management majors have a well-rounded education and are able to guide employees down the right path using their arsenal of business management techniques. Project managers often move-up into senior leadership positions because of their experience within the organization.
There are promising job prospects available for those opting for a management degree. Contact us for additional information on starting your degree program.