Earn Your
MBA Degree Online

, in DC or Virginia

Potomac's Master of Business Administration Degree builds on the high quality academic programs offered by the college for more than twenty years. It gives students the opportunity to acquire important and relevant business knowledge and leadership skills. The knowledge gain can be directly applied in the workplace. Under Potomac's MBA program guidelines, professionals with any type of Bachelors degree can earn their MBA. The program covers a wide range of relevant topics which give students added value in the marketplace, and great flexibility.

Online MBA Degree – An MBA Program for All Professionals
For the ultimate in flexibility, Potomac students can take all their courses for the MBA online – anytime, anywhere. They will work with the same great faculty, strong curriculum and assignments with real world application. Our online MBA degree offers the convenience of time, location and program pace. These are factors that we see contribute to the overall success of our institution and help our students balance their life with their education.
MBA Degree for DC and Virginia Students
Potomac also offers the full MBA degree curriculum at two convenient locations. Besides the online MBA courses, students can also choose to take their courses in the heart of Washington DC or at the Vienna, Virginia campuses. The Potomac faculty and staff work individually with each of our students to establish an academic pathway that best satisfies his or her needs, and how these needs relate to their course of study as well as their ultimate professional goals.
MBA Program Outline
MBA Program Mission
Potomac is devoted to providing high-quality MBA education and learning opportunities in order to enhance students' career options and work fulfillment. It is important to note that our online MBA program fulfills all the same requirements and rigor as our on-campus program. 
MBA Program Learning Goals
Graduates of the MBA will be able to:
Analyze and interpret statistical data and economic models relating to an organization's activities.
Evaluate community responsibilities in organizations and society, and to propose innovative solutions to complex ethical issues faced by organizations.
Solve business problems through analysis and decision-making techniques using vehicles such as case studies and consulting.
Analyze and evaluate complex issues on the political, economic, legal and regulatory context of business.
Communicate ideas and propose solutions to complex issues effectively in both an oral and written context both individually and as part of a team.
Demonstrate the capacity to apply knowledge in new and unfamiliar circumstances through a conceptual understanding of the relevant academic disciplines.
Analyze and interpret financial data and determine the value of an organization using various techniques.
Demonstrate knowledge of the social, ethical, and multicultural issues and trends affecting business.
Graduates of the  Master of Business Administration program will be competent in the functional areas of business: accounting and finance, management, marketing, and operations. Upon completion of the program, graduates will be able to identify problems related to U.S. and foreign businesses and to artfully respond to these challenges. In addition, graduates will be empowered with the knowledge and skills required to work as managers in U.S. business organizations, non-governmental organizations and international entities.
MBA Program Outline
To receive a Master of Business Administration Degree, students must earn 36 semester credit hours. Unless noted otherwise, all courses carry three semester credit hours.
Program Length – Students can complete both the online MBA and on-campus degree within 2 years.
On-Time Graduation Rate has not been established at this time.
Median Loan Debt – For all students completing this program has not been established at this time
• Private loans or corporate education assistance should be considered
Program Costs – Cost information for the Master of Business Administration program is available at https://potomac.edu/financial-aid/tuition. The current tuition and fees for the entire program, at current full-time tuition rates, are $27,406*. The total estimated cost for books and supplies for the entire program is $2,000.
*Subject to change. Different tuition rates apply to international students.
Students complete the 8 courses in the core and select one of the three concentrations. Students who have completed an undergraduate program in a business-related area may waive the courses in Managerial Accounting, Managerial Economics, and Managerial Finance.
MBA DEGREE COURSES
MBA Core Courses (24 credits)
BUS 501 Managerial Accounting
BUS 502 Managerial Economics
BUS 503 Managerial Finance
BUS 510 Strategic Management
BUS 520 Human Resources and Organizational Behavior
BUS 530 Marketing Management
BUS 560 Management and Information Systems
BUS 570 Business Ethics
MBA Degree Concentrations (12 credits)
Entrepreneurship
Finance
Health Care Administration
Human Resource Management
Information Technology Management
International Business
Legal Studies
Management
Marketing
Project Management
Public Policy
Comprehensive Examination (Required)
Upon completion of all course work, the MBA candidate will take an open book comprehensive examination comprised of four discussion questions, each addressing one of the four MBA program learning goals. The examination is graded on a pass/fail basis requiring that at least two of the three graders award a passing grade in order for the student to complete the degree. Students may retake the examination if necessary at the end of any session.
Concentrations
MBA Program Concentrations
Both online MBA and on campus students may select  one of the following concentrations for their Master of Business Administration studies:
Finance Concentration (12 credits)
• FIN 610 Financial Strategy
• FIN 620 Financial Risk Management
• FIN 630 Mergers and Acquisitions
• FIN 640 Valuation and Value Creation
Health Care Administration Concentration (12 credits)
• HLTH 500 Healthcare Systems
• HLTH 510 Managing Healthcare Organizations
• HLTH 520 Healthcare Policy, Law, and Ethics
• HLTH 530 Decision Analysis for Healthcare Managers
Human Resource Management Concentration (12 credits)
• BUS 670 Foundations of Human Resource Management
• BUS 680 Human Resource Law
• MGMT 675 Human Capital Management
• MGMT 680 Organizational Training and Development
Information Technology Management Concentration (12 credits)
• MCAP 520 Enterprise Data Management and Administration
• MITM 610 Ethics in Information Technology
• MITM 630 Systems Analysis, Planning and Control
• MITM 640 Decision Support and Expert Systems
International Business Concentration (12 credits)
• BUS 640 International Business Law
• BUS 650 Global Leadership
• MGMT 650 Asia-Pacific Rim Management
• MGMT 660 Global Negotiations
Legal Studies Concentration (12 credits)
• MLS 610 Planning Law
• MLS 620 Intergovernmental Relations
• MSL 630 Administrative Law
• MSL 640 Environmental Law and Regulatory Policy
Management Concentration (12 credits)
• MGMT 610 Executive Leadership
• MGMT 620 Legal Aspects of Management
• MGMT 630 Managing Organizational Diversity
• MGMT 640 Managing Change
Marketing Concentration (12 credits)
• MRKT 610 Strategic Marketing
• MRKT 620 Marketing Research
• MRKT 630 Multinational Marketing
• MRKT 640 Digital Marketing Strategy
Project Management Concentration (12 credits)
• MPM 610 Project Management Structure and Culture
• MPM 620 Project Management and the Enterprise Communication Plan
• MPM 630 Project Risk and Management
• MPM 640 International Project Management
Public Policy Concentration (12 credits)
• MLS 620 Intergovernmental Relations
• MPP 610 Governmental Theory
• MPP 620 Grant Writing and Administration
• MPP 630 Public Budgeting and Finance
Careers
MBA Career Information
For information on jobs related to this program, as well as the U.S. Department of Labor Standard Occupational Classification (SOC) Codes, please click on the links listed in the following program concentration to access the O*NET website sponsored by the U.S. Department of Labor.
Management
Management analysts are being sought to help companies maintain their competitive edge in a challenging economy. Controlling inventory, downsizing and overall strategizing are possible elements of job descriptions for MBA graduates. While highly competitive, this field is growing. The Bureau of Labor Statistics reports the median salary to be $78,490. Projected growth for 2010-2020 is faster than average at 20% to 28%.
View reports:
Vice President, Chief Operating Officer (COO),  Executive Director, Executive Vice President (EVP), General Manager, Operations Vice President
Operations Manager, General Manager (GM), Director of Operations, Plant Manager, Store Manager, Facilities Manager, Plant Superintendent, Warehouse Manager, Chief Operating Officer (COO)
Marketing
The Bureau of Labor Statistics lists the following knowledge, skills and abilities for marketing professionals with an MBA degree: seek and provide information to help companies determine their position in the marketplace; gather data on competitors and analyze their prices, sales and methods of marketing and distribution; monitor industry statistics and follow trends in trade literature; measure the effectiveness of marketing, advertising, and communications programs and strategies; forecast and track marketing and sales trends; analyze collected data. The median wage for marketing professionals in 2011 was $60,250. Projected growth for 2010-2020 is faster than average at 29% or higher.
View reports:
Sales Manager, Director of Sales, District Sales Manager, Regional Sales Manager, Sales Supervisor, Sales and Marketing Vice President, Sales Representative, Store Manager
Purchasing Manager, Materials Manager, Director of Purchasing,  Director of Materials, Director of Strategic Sourcing, Procurement Manager, Procurement Officer, Purchasing Director
Finance
According to The Bureau of Labor Statistics, financial analysts supervise financial reports, guide investment activities and initiate cash management tactics. In addition, the median annual wage for a financial manager in 2011 was $99,330. Projected growth for 2010-2020 is 9%. Those who seek employment in this field may work in a bank, loan, credit, or finance institution. As a top executive, financial managers can plan on having a lot of responsibility and working long hours to earn a high salary.
View reports:
Financial Analyst, Securities Analyst, Investment Analyst, Equity Research Analyst, Credit Products Officer, Operational Risk Analyst, Planning Analyst, Research Analyst, Real Estate Analyst
Controller, Treasurer, Business Manager, Finance Director, Chief Financial Officer (CFO)
– See more at: https://potomac.edu/mba-degree-program-online/#sthash.W0uvehZk.dpuf
Tuition & Fees
Tuition and Fees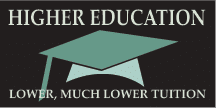 Domestic: It is our goal for every student to graduate with little or no debt. This starts with reasonable tuition and coupled with a modest resource fee that covers all e-textbooks, online library access, and many other resources to help enhance our student's learning.
Domestic Tuition and Fees – Click Here>>
International: University  of the Potomac welcomes students from across the globe. Tuition, coupled with a modest resource fee covers all e-textbooks, online library access, and many other resources to help enhance our student's learning
International Tuition and Fees – Click Here>>
Financial Aid: If you need it, we also offer financial aid options including Pell Grants, federal loans, and more.
Online & Campus Details
Flexible Learning Format:  MBA classes are available online or at our Washington DC or Virginia campus.
Washington, D.C. campus is conveniently located in the heart of the city's government and business district, three blocks from the White House. In addition to providing the latest amenities in a modern setting, the campus is located adjacent to the McPherson Square metro station, and just three blocks from Metro Center, making it easy to commute to and from classes.
Vienna, VA campus is located just 15 minutes away from Arlington, VA and the Maryland border in Tyson's Corner area.
Potomac's online program can be used in conjunction with your  on-campus classes or as a stand-alone option. If you choose to take your MBA courses online, you will receive the same degree as students sitting classrooms – the same Potomac courses and learning strategies.  The learning environment may be a bit less traditional, but the comprehensive education is the same.