There might still be people who don't know or haven't even heard about coding and all that it entails. However, in the times that we're living when technology is all around us, getting interested in coding could be an advantage and quite beneficial.
This might be the impact of the many movies and tv shows we've watched over the years, but every time coding is mentioned, we tend to associate it with hackers. While this might be partly true, coding isn't only used by hackers for malevolent intentions. It actually has many benefits that could be applied in many different life aspects.
Did we get you curious enough? Read on to find out what those benefits are.
Because Anyone Can Do It
Do you know what the best thing about coding is? That you don't have to enroll in a university program or a specific school to get proficient at it. One can learn it by themselves, from the comfort of their home, and at a flexible schedule with the help of online programs.
While there is a belief that some people are just gifted with an ability, this isn't the case with coding. All you need is the will and the motivation to commit to it. The second best thing about coding is that it won't take a long time to learn. Not to mention the fact that you won't need to break the bank to pay for it.
Your Job Application Will Stand Out
We all know that recently it's getting harder and harder for people to get a job. Not only because there aren't too many job options but also because many people are focusing on improving and adding new skills to their resumes.
Seeing how competitive the job market is becoming year after year, having an extra skill might put you ahead of others. Even if you're applying for a job that has nothing to do with coding, you'd still beat out the competition. Not only will you get a useful skill under your belt, but you'll also instantly become a more interesting and dynamic individual to the employer.
You Can Have a Chance to Land Software Development Jobs
If there is one job you can surely land once you obtain the coding skills, then it's a job in the field of software development. In fact, knowing how to code might be one of the main requirements there. Seeing how the demand for this kind of job is only increasing (Bureau of Labor Statistics predicts a 22% increase in demand for software development jobs from 2019-2029), getting into coding might be a great way to join a quite sought after field.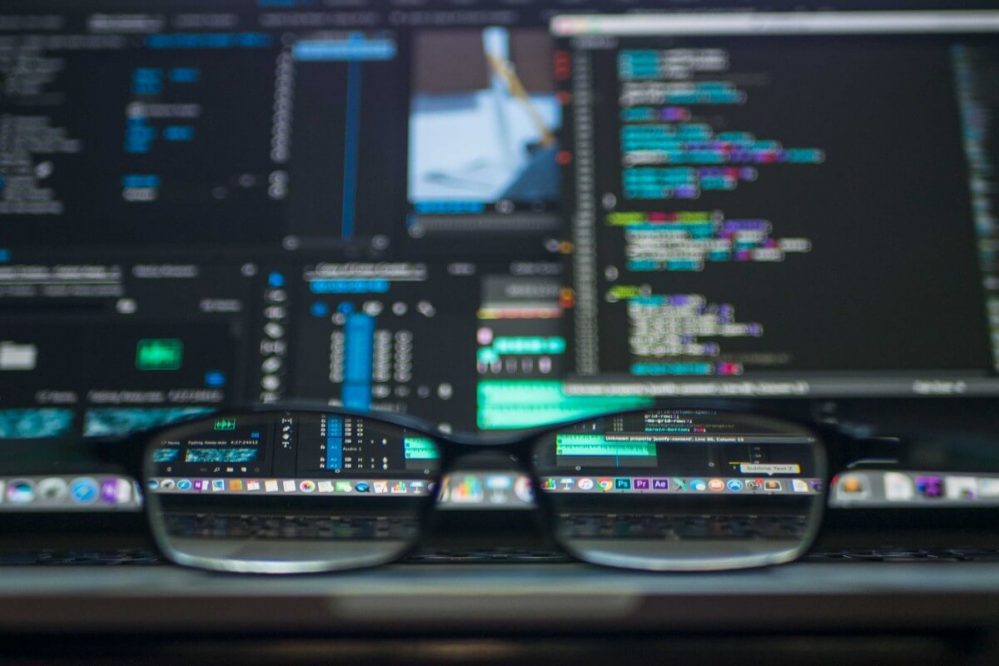 You'll Have More Job Opportunities
Besides the obvious computer science jobs someone with coding skills can land, this particular skill can also open you up to jobs you might haven't even heard about but are somehow related to coding.
Many new startups can't afford to hire someone to take care of their coding and web design needs, but they may be looking for someone that among other abilities also has coding abilities. That's where your coding skills could prove useful. With programming skills listed on your CV, you might be eligible to apply for jobs in content marketing, digital PR, or anything related to them.
You Could Always Turn to Freelance Work
If having a 9-5 job isn't your plan, you could always go freelance with coding skills. Seeing how people with coding skills are quite wanted in almost any industry, many companies are ready to outsource jobs just to fill the software developer position vacancies within their facilities. Not only can you take advantage of the benefits of being a freelancer like creating your own schedule, working while traveling but also getting an excellent wage.
You'll Increase Your Productivity
One of the main benefits of obtaining coding skills is the new way of thinking it provides. Once you get in the field and learn the basics of coding, you'll be able to multitask like never before. Why is that, you might ask? Well, you'll be able to automate a significant number of tasks that you were doing manually before, and you will spare yourself time to focus on other more critical tasks.
With coding skills, your efficiency will increase as you'll be able to create your own programs, access your files way easier, and as a result, save quite a lot of time, which can be spent on other relevant tasks.
Interested in pursuing a degree?
Fill out the form and get all admission information you need regarding your chosen program.
This will only take a moment.
You'll Become More Confident
Every skill one obtains gives them a dose of confidence. Knowing that now you master something that could give you an advantage in the long run and you achieved that goal by yourself will for sure make you feel good about yourself. Now imagine you get a skill that many employers look for in a candidate and pays quite well. How is that supposed to make you feel? Confident, that's for sure. Coding as a skill might not be very easy to learn, but the satisfaction you feel once you fix a bug in your software can't compare to anything else.
So, if you want to increase your self-confidence, joining the coding world might be one of the answers.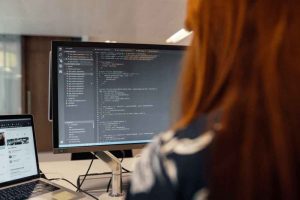 You'll Better Understand How Technology Works
Nowadays, it's impossible to find people that don't know how to use technology (except for the elderly, obviously). No matter how much we believe we're familiar with technology, there are still some things we don't have a clue about. That's where coding knowledge comes in. Coding literacy will make you digitally fluent, which will be a great benefit in today's digital job market.
You'll Improve Your Interpersonal Skills
Many might believe that coding is a kind of individual job, it's just you and your computer. While, in some instances, it might be true, in big projects, there is a team of programmers working on it. So, coding is a collaborative process. Working with others might help you learn how to best cooperate with team members and managers. Teamwork is an essential skill for a workplace, and coding can help you obtain it.
Many benefits come to those that learn to code. The best thing is that they don't apply to only those that focus on getting in the computer science field, but even outside it. Do you want to experience those benefits first-hand? Then, don't hesitate to learn to code. The way you learn how to code isn't relevant as long as you're mastering that skill. Happy coding!